Are you contemplating outsourcing SEO services for your business? A wise decision. In today's digital landscape, a strong SEO strategy is crucial for expanding your online reach and attracting more customers. Outsourcing SEO can provide your business with specialized skills and experience at a cost-effective price, freeing up valuable time to focus on your core operations while also maximizing your ROI.
However, finding the right offshore SEO services can be a daunting task, like finding a needle in a haystack. But don't worry, we're here to help!
In this blog, Upreports – a leading digital marketing agency in India – will provide you with a step-by-step guide on how to effectively outsource the best SEO services for your business in 2023.
Outsource SEO services: Step-by-step guide
Are you ready to take the next step in outsourcing SEO services for your business? Let's get started!
#1 Determine Your SEO Goals
Without a clear set of goals, any strategy for SEO is just a shot in the dark. So the first and foremost step you need to do before outsourcing is to determine your SEO goals. By doing so, you can ensure that the offshore services you will receive align with your overall business objectives and focuses on achieving the outcomes you need.
Ask yourself the below questions to determine your SEO goals:
What are the specific outcomes or results you want to achieve with your SEO efforts?
Do you want to rank higher for keywords or appear on more search engine results pages?
What are your overall business objectives and how do your SEO goals align with them?
Who is your target audience and what are their needs and search habits?
What is your timeline for achieving your SEO goals?
Have you figured out the amount of new traffic you want?
Once you have considered and answered these questions, you will be well-prepared to move on to the next step in outsourcing SEO services.
#2 Determine Specific SEO Services to be Outsourced
Based on the goals you have identified, it is important to determine the specific SEO services that need to be outsourced. This step is important because it will help you to understand the scope of the project and determine the level of expertise required for the SEO specialist.
There are many SEO services that can be outsourced. Some crucial ones are:
Keyword research and optimization
On-page optimization
Content creation
Link building
Technical SEO
Local SEO
Social media optimization
International and multilingual SEO
When identifying specific SEO services, it is also crucial to consider your desired level of success. "Am I looking forward to achieving exceptional results or just want to test the waters with an SEO strategy?" The answer to this will also play a significant role in determining the right kind of SEO specialist for your business needs.
#3 Shortlist Best Offshore SEO companies
Have you established your SEO goals and identified the services required? Good, it's time to begin the hunt for an appropriate offshore partner! Conduct thorough research and create a list of potential companies to outsource your SEO functions. Schedule meetings with these companies and discuss the project requirements and goals.
Clearly communicate the tasks that need to be completed, deadlines, and your budget. Evaluate their experience and ensure they possess the necessary SEO skills to optimize your online business for search engines. Inquire about their previous experience in your industry and similar SEO projects.
If an offshore SEO agency has a limited experience in your niche, it may be best to move ahead and consider other options.
17 types of keywords for improving SEO strategy in 2023
#4 Do a Background Check
Can you hire an employee without verifying their qualifications and checking their work experience, skills, and references? Of course not! Similarly, you can't outsource your SEO to an offshore company without thoroughly evaluating its reputation.
During the background check, ask your potential SEO candidates the following questions:
How do you approach keyword research and selection?
How do you measure the success of your SEO campaigns?
Can you share your link-building strategy?
Do you stay current with the latest SEO trends and algorithm updates?
How do you communicate with clients and keep them updated on campaign progress?
How do you approach and handle penalty recovery, if the site got penalized?
How you will ensure SEO quality and timely deliverables?
Apart from gathering answers to these questions, also conduct thorough research and due diligence on your selected SEO. Review testimonials and speak with their past clients to understand their level of experience and the quality of their work. Additionally, check online platforms such as Clutch, Yelp, Trustpilot, and Google My Business to read in-depth reviews and gather more insights.
We understand all these activities may seem extensive but trust us, these are crucial in order to make an informed decision when outsourcing SEO services for your business.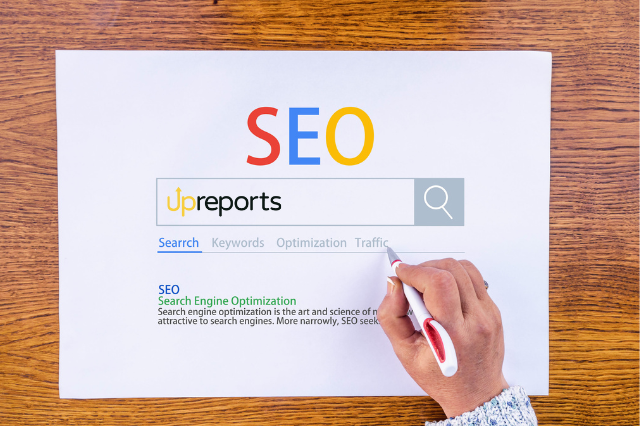 #5 Fill in the Cultural Gap
Over the decade, we have seen many offshore partnerships in the SEO industry breaking down. One of the biggest reasons is cultural differences. For instance, in some countries, direct and assertive communication is seen as being professional, while in others it is considered rude or aggressive.
Failure to consider cultural differences can lead to conflicts, misunderstandings, and ultimately, the failure of your SEO project. Therefore, it is important to take those cultural factors into account that may impact communication and collaboration with your offshore partner.
Organize intercultural training sessions for both your business team and the offshore team to promote mutual understanding and respect for cultural differences. This will not only help to eliminate potential conflicts, but also create an open environment for the exchange of ideas, which can lead to better results for your SEO project.
Unlock the power of SEO and skyrocket your business growth. Hire the leading SEO agency in India!
#6 Create Effective Communication
Clear communication leads to clear understanding and clear understanding leads to successful SEO projects! Once you have outsourced your SEO functions to an offshore company, ensure building effective communication. Determine how you want to keep in touch and collaborate with its team. Ask it about the channels it uses to promote collaboration and handle conversations with its clients.
Apart from using traditional communication mediums like phone calls and emails, business owners can also utilize new-age tools like:
Slack
Zoom
Google Suite
Telegram
Whatsapp
Trello
Microsoft Teams
BaseCamp
Wrinkle
These tools allow for real-time collaboration, file sharing, and video conferencing, providing an easy way to communicate and manage tasks and deadlines.
There you go!
We told you about the important steps to outsource SEO to a trusted company in 2023. As you may have noticed, outsourcing SEO can be complex, especially for someone doing it for the first time. It requires considerations that can either make or break your SEO project.
Therefore, take your time and thoroughly research potential outsourced SEO providers. Pay close attention to their domain expertise, experience, transparency, and ability to communicate effectively. We are confident that with careful consideration, you will be able to find the perfect offshore SEO partner for your business.
If you have any questions, please do not hesitate to contact us by sending an email to hello@upreports.com. Our SEO experts will be more than happy to assist you.
Also read:
30 SEO stats and facts you need to know about
Best free and paid keyword search tools for SEO
SEO traffic hacks for startups
On-page SEO techniques to rank higher
SEO FAQs answered by leading marketing agency
Check out our more popular digital marketing services in India:
Social media marketing agency in India
Brand building services in India
Online reputation management services in India