More and more people are depending on the internet for property buying, renting, and research. This justifies the rush of real estate companies and entrepreneurs to launch advanced real estate websites and property-based startups.  Sadly, the majority of real estate websites are not built to attract and convert users.
After examining emerging real estate startups and top-rated property websites, our team of web analysts and researchers have come up with this detailed guide to help business owners come up with ace real estate buying and selling websites. So, let's start where it all begins.
Property search functionality
Property search is not something you can afford to mess up. Search functionality is important for people who land on your homepage with expectations that you will help them find their dream home/property. Here are some best practices and tips borrowed from top real estate websites:
Make the first fold Search focused. Search functionality helps visitors in narrowing down their search as per their requirements.
Below is a recommended first-fold sketch of a website that deals in sale and rental properties for your reference:
Use auto-locate functionality to tailor the website experience from the very beginning.

Got an explainer video that talks about your amazing real estate website and its capabilities. Keep it below the search.
Dedicate the header to explain the website's motive and your vision.
Hire an amazing copywriter to create taglines to convey Benefits, and USPs and address Visitor Pain Points in the first fold itself.
Property search-related images can be used in the background to quickly convey your industry.
Be extra careful while labeling buttons.
Scatter CTA (call to action) elements throughout the homepage for enticing visitors to signup, browse properties, and direct visitors to relevant pages.
Add social proofs like Testimonials and Media mentions on the homepage to build trust among the visitors.
Simplify the search process by adding filters like a number of bedrooms, property type, and property budget.
Property results page
Search functionality is the means to discovering relevant properties but they won't directly lead to 'the one. Firstly, the seeker will come across the property results page. Hence, they need all the attention they can be given. Here are some points that will help you come up with ace property results pages:
Additional filters to further narrow down the property search.
Keep the option of saving a property as Favorite from the results page itself.
'Quick View' option through which property images and critical property details can be viewed.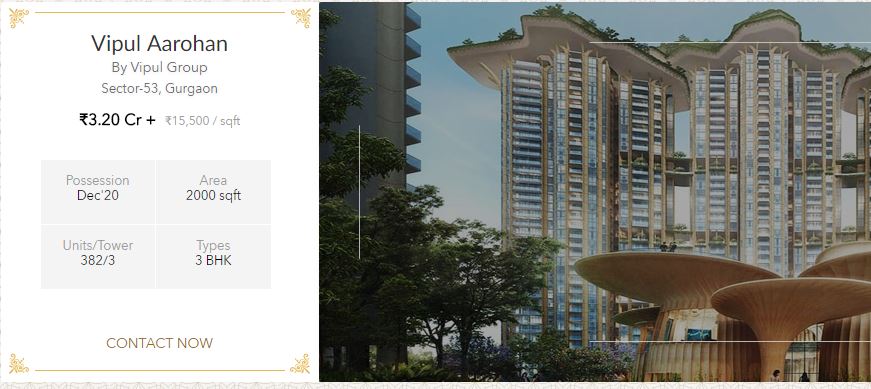 Fix the filters on the left side to keep them in view of the visitor at all times.
The filter should work automatically and shouldn't require an 'Apply' button.
Property results pages are critical from an SEO point of view. So, don't forget to optimize them accordingly.
Property pages
This is the end destination of your visitor. Weak property pages mean losing someone who was interested in what you had to offer. Here are points that will help you in planning conversion-focused property pages for your real estate startup:
Give the property name and its exact location on top.
Important info like Beds, Baths, Areas, and Pricing should be highlighted in the top fold.
Clicking on the 'Contact Owner' button should show a popup stating the contact number of the owner or the option to drop an email.
Show Nearby and Similar Properties at the end of the property page.
Use high-quality property images to make a positive impact.
Highlight neighborhood and social amenities like schools, lifts, security, hospitals, markets, etc.
Add social sharing buttons to enable virtual word of mouth.
Integrate a map to give a better idea of the exact property location
In the case of rental properties, share Availability and Lease insights.
Keep space to add property details in a text to take the advantage of Google visibility.
Property pages need to be as thorough as possible. They should address most of the questions in the mind of visitors.
Signup/sign in process
Everyone loves user data but you got to plan an ace signup or registration form to encourage visitors to join your real estate site. Working on the following points will help greatly:
The form should be in the middle of the screen to capture the user's attention
The benefits of joining the property search portal should be clearly highlighted.
Make provision for social media login and sign-up options.
Keep the signup form short and sweet
Avoid lengthy form that asks for too much personal information.
Get help with field validation to make things easy for the visitor.
There is nothing more discouraging that a complex signup form. So, plan a smart one and make a maximum number of people register.
Navigation
Without intuitive navigation, visitors will be lost in the labyrinth of your real estate search website. Take care of the following points to come up with an ace navigation structure:
Social media links should not be placed in the top navigation. They take visitors away from the site. Footer is the best place to add social media links.
To improve user experience, the main navigation should remain fixed on the top when the page is scrolled down.
Stay traditional while labeling navigation tabs.
Important links like Search Property and Post Property should be placed in the footer.
Contact and Support email ID or phone number should be visible in the footer.
Navigation is the most challenging of things but it is pretty easy to mess it up. So, pay attention to it while building your real estate website.
End note
While the above are the best points to build a real estate website, don't forget to undertake extensive research before jumping into the market. Real estate is a highly competitive industry and starting a property search startup without finding your niche can lead to trouble in the long run.
In addition to design and development spending, also brace yourself to invest in digital marketing, branding, and SEO. Without them, your website will be just another address on the big wide web. Here are 100 points to get your branding right.
Got questions about building a real estate search-based startup or website? Send the mat hello@upreports.com to get help from a top team of business analysts and startup consultants for your venture.
Learn about our most popular digital marketing services:
Social media marketing services in India
Reputation management services in India
Online marketing services in India