The mighty YouTube has more than 5 billion viewers watching their favourite videos everyday. Youtube is 'serious business' and if you have been looking at the search results lately, you will know that video content is being given top priority on the first page.
It is crucial for businesses and professionals to understand Youtube because there is more than one reason why it should be an integral part of your online marketing strategy.
In this blog, Upreports, is going to share why YouTube matters for businesses and how to make the most of Youtube for marketing.
Let's get started!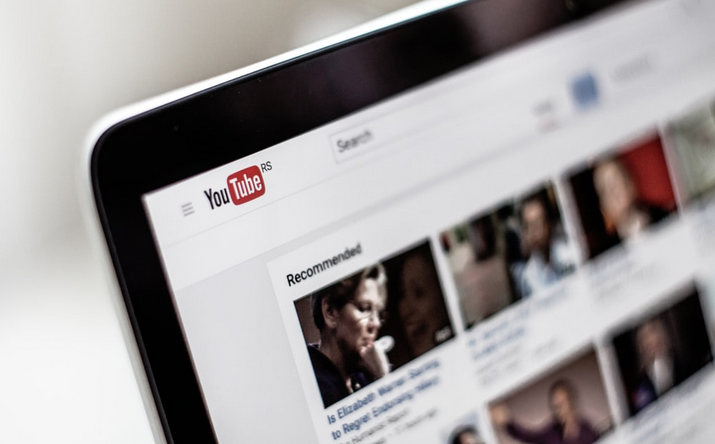 Why Youtube for Business?
Be it brands or artists, the simplest reason to be on YouTube is REACH. It is the second largest search engine in the world after Google with nearly 2 billion monthly logged in users. Don't forget, these 2 billion people include your potential customers too!
Surely you would want to connect with them because your competitors already are. As a business owner, building a YouTube presence is a must.
Now, let's understand what makes this platform so popular; its CONTENT FORMAT!
Just think, what would you prefer, a 2000 word long article or a 5-minute video on the same topic? We bet you would say 'video' because it's:
Easy-to-digest
Engaging
Time-saving
That's why people all over the world are obsessed with videos and YouTube is the best medium for hosting them.

Running short on time? Check out our video tutorial guide on making a YouTube video for your business!
Let's find out how you can create amazing videos for your business marketing and growth.
Creating youtube videos for business

1. Finalize the topic: The first step would obviously be choosing a topic. If you want to be found by people then you have to go for a topic that they are already searching for. No matter what you sell, people would always be having questions or problems around that product.
Even if you sell a simple product like cupcakes, people are looking for "How to make cupcakes?"
If you make websites, people might be looking for "creative website inspiration?"

You are done researching 'how to create a youtube video for business'. Now, think about what people are looking for around your products and make it your YouTube video's topic. Check your competitors' channel too! See what they are up to and create your video content strategy accordingly.
2. Research on Content: Once the topic is finalized, it's time to research what's already out there. There would be a ton of videos on – let's say – 'How to make cupcakes?' but don't get disheartened thinking why would anyone watch your video when there are already so many out there.
Remember, that content is not yours. Your goal should be making something WAY better than what's already on YouTube.

To make striking YouTube videos for your business, first study similar videos. Research about their USPs and loopholes. See what is missing in them which you can include in yours. You can also read the comments section to see what people liked and didn't like in their video. It's the right place to find what people actually want to see.

Thorough research is the key to making DIY YouTube videos for marketing. Therefore, collect as much information as you can on the topic you want to create your YouTube business video about.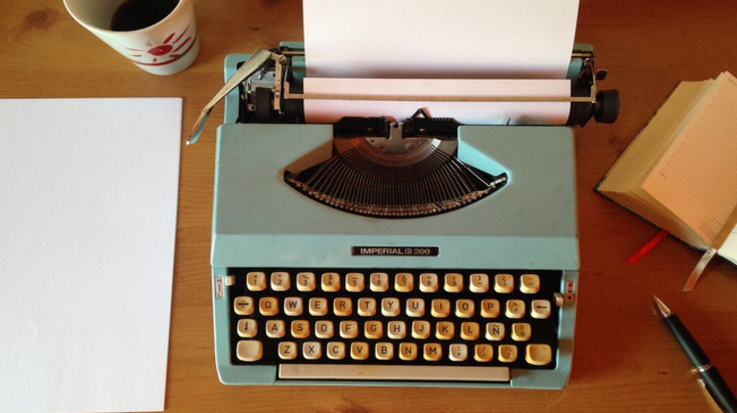 3. Create a Script: What now? Once you have a topic, you have done the research and collected all the major points, it's time to create a script or a storyboard– an engaging, interesting and lively one to make your YouTube video glorious.

Your script should 'talk' to the viewers of your video. So, craft it like a story; a story that people would want to see and listen to. If you are catering to people in suits, you gotta keep it professional. If you are talking to teens, well, keep it LIT. The language should be simple, easy to understand and relatable. That's how people are going to connect with your business's YouTube video.

Once the script is ready, it's light, camera and action time!

4. Shoot: Before you are ready for a shoot, make sure your shooting equipment is ready too. You don't want your camera to die in the middle of the shoot! Before the final shoot, keep all the things at one place; your camera, lights, mic, or props. 
Now talking into a mic and speaking to an unseen audience may seem easy, but it isn't! You have to continuously imagine yourself talking to an actual person sitting right in front of you. You got to sound natural and real. Only then will people get hooked. You might have to do several takes.
Don't lose it; take them.
Take them because the perfect Youtube video for business takes time.

If you're making a YouTube video for some physical product, a footage of the manufacturing process is an excellent way to make your product relatable.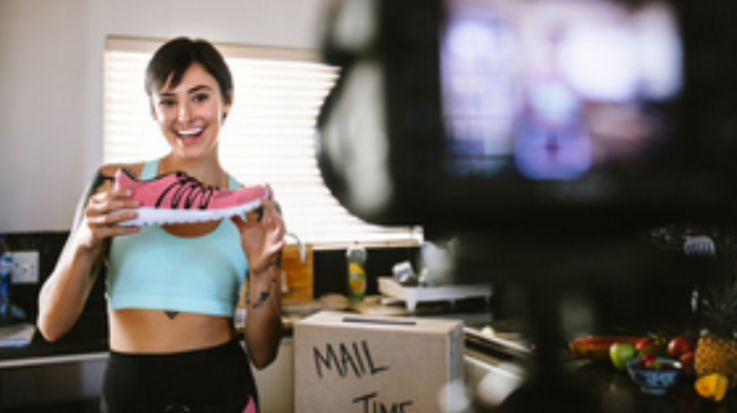 After shooting upload all the files to your editing software and edit out awkward pauses. Practice trimming and splitting clips until your transitions look natural.

Ain't got time to do it all? Learn about our content creation services

5.Upload and Optimize: Once the editing is done and your video is ready, it's showtime! Upload your video on YouTube.
While your business video uploads on YouTube, carefully fill in the details. We say carefully because every element of your video counts. From the title to description and tags to location will have a huge impact on how prominently your video gets featured in search results. This is especially important for small or midsize businesses!

Brainstorm which keywords people might be using to come across videos like yours. Include these keywords the title, description, and tags section. Your video should have a great title, a detailed description, all the relevant tags, and an attractive thumbnail. There you go! Now you can hit that publish button. Congratulations! Your video is live now.

6. Distribute: There is just one last thing left to do in your business video; telling people about it!
Distribute your video through your email list and share it on your social media channels soon after publishing it on YouTube. Spread the link as much as possible so that people get to know about it. People will watch your video and if it is amazing, it might go viral too!

Follow this six-step process to create solid videos for your YouTube channel. We know you might still be like, but I don't have the resources, I don't have any experience, I don't have this or that.
You don't need anything except a strong will! If you still can't, well, we are here to help. Connect with our team of video content creators (hello@upreports.com) and we will help you create the perfect business videos for Youtube.
We at Upreports are committed to empowering small businesses and entrepreneurs. If you are taking your first steps online and aren't sure how to go about it, we have good news for you.
We are coming out with an e-book that will tell you everything you need to know to market your business without investing in paid advertising.
The book is less than $5. You can send an email to hello@upreports.com for preordering the upcoming book. DM to discuss your marketing goals!