If we must answer in the simplest way possible, a buyer persona represents your customers. It includes their demographics, behaviors, motivations, hobbies, challenges, goals and buying patterns. In marketing and sales, buyer persona helps in personalization which greatly improve sales, traffic and leads. While this is what we say, here are some stats to prove our point:
According to ITSMA, buyers are 48% more likely to consider service providers that tailor marketing to address their queries.
According to Mark W. Schaefer, 3-4 personas can cover around 90% of the company's sales.
Even though there is no dearth of stats to prove the importance of buyer personas, business still ask:
Why bother with buyer personas?
For the simple reason, they help you understand your customers better so that you can tailor your content and marketing strategies accordingly.
Let us elaborate a bit.
Your customers are different, their needs are different and their criteria for evaluating your products and services are different too. You cannot apply the same marketing strategy to all of them. To put it simply, you cannot sell your products to children the way you sell them to adults. Right!
You need to segment or split your target audience based on similar traits and shape your marketing strategy according to the needs of each segment.
That's how big brands do it. It's time for:
Buyer persona examples
McDonalds runs different ad-campaigns for different audience types.
McDonald's kids' meals with toys are designed to attract children and teens.
Macafee is specifically designed as in café format targeting the young generation who want to enjoy an outing with their friends.
It offers low-cost meals to attract low and middle class families.
McBreakfast is a strategy that aims for the adult working class.
You can clearly see the segmentation as per buyer persona. This is certainly the simplest example of buyer personas!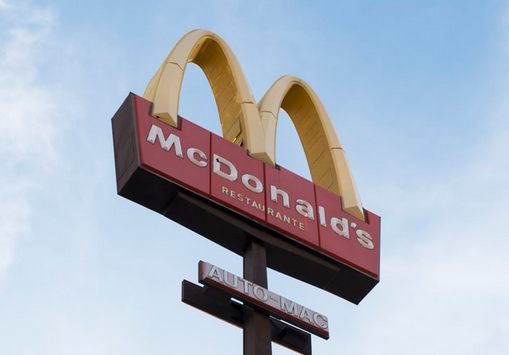 Each segment has different concerns and motivations. McDonald's understands this. Depending on various customer characteristics, it makes adjustments to its pitch and marketing tactics. That's why it has been a market leader for a really long time.
The best way to segment and identify the most relevant customers for your business is by CREATING BUYER PERSONAS obviously.
A well-crafted buyer persona provides you with valuable insights about your target audience allowing you to personalize your marketing strategies according to the needs of each segment, thereby attracting more customers and boosting sales.
This is why buyer personas are important for every type of business, big or small. Now, let's see how you can create buyer personas for marketing.
How to create buyer personas?
Creating buyer personas is super easy. You need to create a few buyer personas to represent each general segment of your customer base. Remember, different buyer personas for different customer types.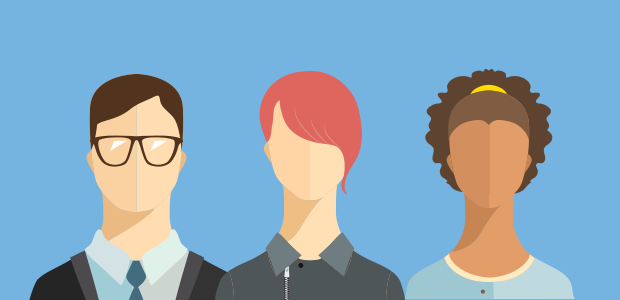 Online marketing channels help you understand buyers better. Here are the best paid online marketing channels that can help expand your reach!
This is how you should proceed with the process of creating buyer personas to win marketing offline as well as online:
Look at your current customer base: To get started, take a closer look at your current target customers and try to identify their differences. Based on these differences, you can group them into different buyer personas.
Let's say you are in the business of selling women's clothing. Your target customers are obviously women but they have different preferences and requirements.
While college going girls will prefer affordable clothes which are stylish, trendy and can make them stand out in the crowd, office going ladies will be looking for trendy formal or semi-formal dresses and aren't too restrictive about costs.
In this case you can create two distinct buyer personas (one for college girls and other for working women) based on these differences.
Of course you might have other customer groups too but you can start with creating 3-5 personas based on what you already know, you can then add more as you become more acquainted with the concept.
Now, you need to enhance your identified customer personas further with more research so that your marketing efforts are more focused. Hence, the next step is to:
Conduct market research: Research to gather information about your customers! Information related to demographics, pain points, personal life, interests, career, purchase behavior, goals, and financial status to help define each persona further.
Remember, it's all about understanding your customers. More information you have about them, deeper is your understanding about them. So your entire research should be aimed at collecting all this information and seeing how your product fits into their lifestyle.
Information gathering takes a bit of time as you need to connect with the customers and ask a multitude of questions but it will help you define your buyer personas more thoroughly. So, it's worth the effort.
Now, there are several ways to conduct the research:
First of all, create a list of questions that you can use to interview your customers as well as your staff. You can use these same questions to create surveys too.
Interview your existing or prospective customers from each segment by setting up phone calls or in-person interviews. Online survey is also a promising way to do this!
Interview your bad customers, the ones who cancelled or refunded shortly after purchase to understand why your product wasn't a good fit for them and how can you make changes to the product to include them too in your customer base.
Send out questionnaires or surveys via email or share via social media and offer a small incentive in exchange for completion.
Talk to your marketing and sales team to know about the types of customers and leads they interact with. They can tell you about the questions and problems people raise on regular basis.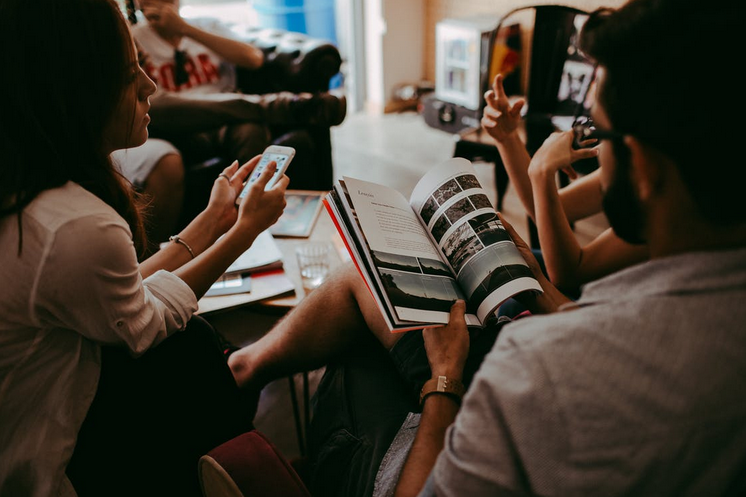 Research your competition's customers too. Read online reviews to know what they liked about a particular service and what they didn't.
Use Google analytics to get detailed information about who visits your website and what terms are being searched.
Now that you have gathered relevant information about your customers from different segments, it's time to create buyer personas.
Create buyer personas: Creating personas involve extracting common characteristics or information from your research of each customer segment and writing it down so that it represents the whole segment.
Let's consider our previous example again where in you are a business that deals in women's clothing. We had identified two customer types, college going girls and working women. During research you collected all the information about these two segments.
Now, you have to turn your research into 2 buyer personas which represent these two segments.
Gather all your research related to each segment and start looking for common characteristics. Group these characteristics together and put them into respective personas.
Your buyer personas should be detailed, containing all the information you have gathered from demographics to job positions, from pain-points to goals, and how you can help them, everything should be clearly defined.
Aim for building a one-page document or slide for each persona. Give your buyer persona a name, a job title, a photo and other defining characteristics, to make it seem like a real person. "Working mom Mia" represent all the women customers who are working mothers.
There are tons of buyer persona templates, tools and generators freely available on the internet which can help you to create a concrete buyer persona. Hootsuite and Hubspot templates are pretty cool!
Check out how we deliver tailored online marketing services to help you better utilize the buyer's persona!
Marketing with buyer personas – Endnote
When you are running a business, everything should start with understanding customers, their problems and their lifestyle. Once you clearly understand them, you will be able to:
Determine where to focus your time, efforts and resources.
Design products which fit into their lifestyle and solve their problems.
Attract the most valuable visitors, leads, and customers to your business.
Thus, creating buyer personas is very critical for any business, whether online or offline, small or big. Buying personas and using them correctly in marketing -especially online marketing – is surely challenging but with time and continuous effort, you can totally nail it. And in case you got stuck somewhere while doing it, we are here to help!
Team Upreports have been helping brands and business owners to create buyer personas and undertake comprehensive digital marketing for many years now. Email us at hello@upreports.com to discuss your requirements and get free email consultation from our online marketing experts.
Learn about our most popular digital marketing services:
Social media marketing services in India
Reputation management services in India
Online marketing services in India