Startups and small businesses with a shortage of funds often struggle to get traffic to their website. That's because they don't know the right SEO strategies to increase organic traffic for their website. 
Though generating organic traffic for the website need dedicated efforts and time, choosing the right SEO strategy can help organizations derive ranking benefit, attract customers and generate leads.
That's why Upreports – a leading brand-building service provider in India – decided to create a post on how to get traffic to your website. Read this post and discover the 100% proven strategies to increase website traffic.
Let's start!
Tips to increase wesbite traffic
Follow the below tips to increase organic traffic on the website:
Use long-tail keywords
Long-tail keywords are phrases that are usually longer as compared to normal keywords. It is the best SEO tactic used by popular internet marketing agencies to increase website traffic. Online keyword research tools like Ubersuggest and Ahrefs to finalize the most relevant long-tail keywords for your web pages and blog posts.
Start creating blogs
Reaching people all across the globe is not easy. However, it can be accomplished by creating blogs. Make sure you infuse all the SEO metrics like internal linking, embedding keywords, and inserting tags while publishing it on your website. Moreover, valuable content created for the website is more likely to attract more traffic organic to the website.
Pro tip: Find trending topics related to your niche and create high-quality content on them.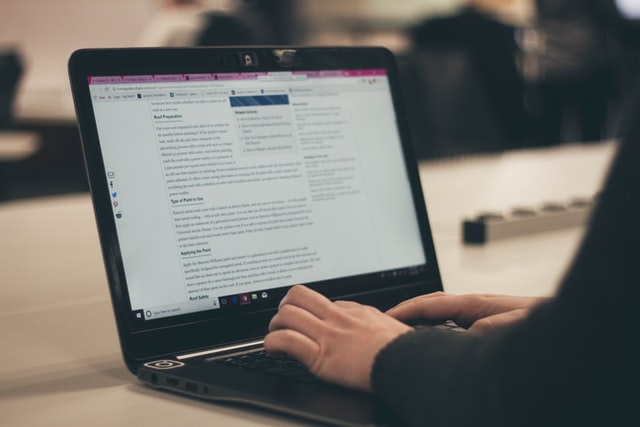 Visual assets
Visual assets are the digital elements such as photos, videos, and PPTs that help in making the website more attractive and generate traffic from the images/video section of the search engines. According to Google's new algorithm, videos and images are the new ways to answer the queries searched on the internet. That's why Upreports recommends using the visual asset to increase website traffic.
Content creation & marketing services in India to boost engagement.
Internal linking
For those who don't know, linking one web page to another web page of your website is known as internal linking. It helps in creating a better crawling and indexing experience for Google and other search engines. Internal linking increases the number of page viewers and minimizes the website bounce rate. This secret tip is often used by internet marketing agencies to increase the traffic of web pages with a low ranking.
Improve website speed
Users often jump out of the website, if the speed of a website is low. A website with good speed looks more professional and reliable. So, make sure your website does not take more than 3 seconds to load a web page. Interestingly, the speed of your website plays an important role in determining the ranking of your website and eventually increases website traffic.
Get more reviews
Online reviews are proof of your digital reputation. Positive reviews help in influencing customers to trust and visit your website. Over 80% of customers check online reviews before visiting a website to make a purchase. Hence, Upreports recommends creating a business profile on top review sites and also sharing the positive reviews on your website.
Quality backlinks
Creating quality backlinks helps in improving Google's ranking by indicating to search engines the website's value. Find the best websites with higher domain authority to get benefits from them by creating backlinks. We know finding quality websites for creating backlinks is not a walk in the park. Check out these sites to create quality backlinks for your website.
Use social media
The number of social media users has crossed 4.62 billion in January 2022. These numbers are enough to understand why businesses are investing in social media marketing for business growth. Create and publish engaging content on your social media profiles. You can also go for social media marketing services in India to increase organic traffic through social media.
Track your competitors
Is it really important to track a competitor's website? Yes! Tracking your competitor's website and social media profiles will help you in learning how they are getting traffic and sales. Follow the most relevant trends that your competitors are following to bring more traffic to their websites.
Use hashtags
Word and numbers that are prefaced by the hash sign(#) are known as hashtags. They help people quickly find the topic they are interested in. Hashtags help in promoting the content to a larger audience for growth. Find relevant hashtags for your business and use them in your social media and blog posts to increase the chances of reaching more audiences.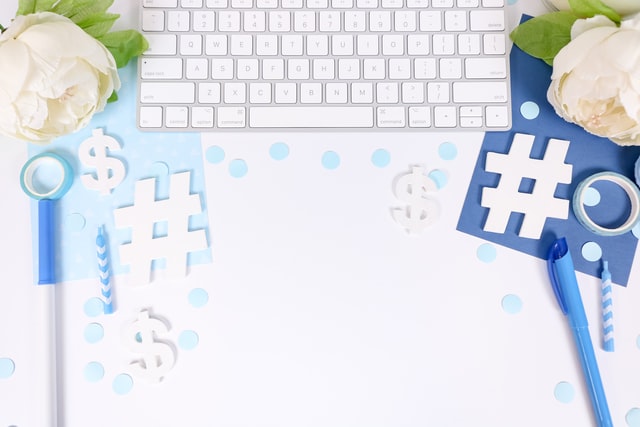 Update old blogs
Updating older blog posts published on your website with new keywords improves SEO and also boosts traffic. Your first step is to identify which older blog posts need to be updated. After identifying blog posts, check where you can add content and embed new keywords. It is one of the most important SEO strategies to improve website traffic.
Local & global SEO services in India to reach potential customers.
Use Quora & Reddit
The number of Quora and Reddit users is increasing day by day. Many businesses are already taking advantage of these platforms to increase their website traffic. Find relevant subreddits and start posting on them to get more karma on Reddit. On Quora, create and answer questions to reach more people to increase website traffic.
Mobile friendly
There may be a chance that your client or customer uses their smartphones to visit your website. So, make sure your website is mobile-friendly. Google Search Console is the most popular free tool to check how your website performs when operated from a smartphone.
Post videos on YouTube
YouTube is the second largest search engine after Google. India is listed at the top as compared to other countries in 2022 with approximately 467 million YouTube users. Search relevant and trending topics to create videos for your YouTube channel. Add title, description, and hashtags to your videos to reach more audiences.
Hire professionals
It is not easy for everyone to increase the traffic of the website on their own. That's why the majority of businesses invest in online marketing services to increase website traffic. Online marketing experts bring their experience and talent with them to boost website traffic and engagement.
Increase website traffic: Final thoughts
We hope that the above post will help you discover the best tips and ideas to increase the organic traffic of your website. If you are struggling to maintain a positive reputation for your business, then, it is best to hire a team of online reputation management experts to do all the work for you.
Have queries to ask? Drop them in the comments to get a quick reply from our team of experts.
Also, read our recent blog posts:
Tips to hire an internet advertising company for growth.
Conversion rate metrics for businesses to check while running campaigns.
Best books for digital marketing in 2022.