As an online business scales, updating the website and its pages become necessary. Entrepreneurs may merge multiple pieces of content and delete old information that is no longer relevant. But what if those web pages or content are already attracting a significant amount of traffic and appearing high in search results? 
*Enters 301 redirect* 
301 redirects are crucial in maintaining backlink equity and "link juice" when changing domains or reorganizing a website and removing pages. They can be a powerful tool for maintaining strong backlinks and improving SEO. But do you know this HTTP status code can also be used for building backlinks and getting more traffic? 
In this post, Upreports – a leading digital marketing agency in India –  will cover everything crucial to building backlinks through 301 redirects.
Let's first discuss the different ways of using 301 redirects for backlinks! 
What are Different Ways of Using 301 Redirects to Build Backlinks? 
301 redirects are a valuable tool for your SEO strategy. They can help you address issues that may hinder your site's organic visibility and capitalize on opportunities to drive growth.
Here are some best ways to use 301 redirects for building backlinks in 2023:
#1 Redirecting expired domains
Redirecting expired domains is the process of acquiring an expired domain that already has backlinks and redirecting it to your own website. Let's say you own a website called "digitalmarketingchandigarh.in" and you came across an expired domain called "chandigarhmarketing.in" that has several backlinks pointing to it. 
You can acquire the expired domain and set up a 301 redirect from "chandigarhmarketing.in" to "digitalmarketingchandigarh.in". This will help you redirect any users or search engines that try to access the expired domain to your own website, thus, letting you preserve backlinks and pass on the link equity.
However, it is worth noting that redirecting despite being a common backlink-building practice is also a controversial one. Make certain you are not violating any copyright or trademark laws when buying expired domains online.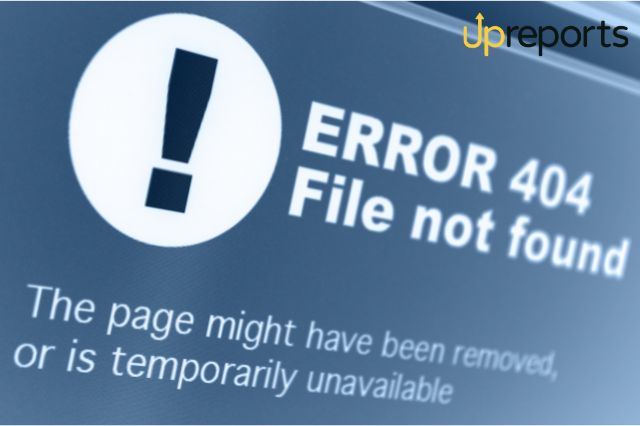 #2 Redirecting broken links
Broken links occur when business owners change their website's structure or content. By utilizing 301 redirects, you can redirect these broken links to the appropriate pages on your website, preserving any backlinks that were pointing to the broken links. We know it may be difficult for some to understand the concept of redirecting broken links. To clarify, let's use an example!
You got a website called "groceryonline.com" and one of your pages is located at "groceryonline.com/page1". Over time, you decide to reorganize your website and move the page from "groceryonline.com/page1" to groceryonline.com/new-page1". Now obviously, if someone clicks on the old "page1", he will face a 404 error because the page no longer exists. 
By setting up a 301 redirect from "groceryonline.com/page1" to groceryonline.com/new-page1", you can redirect users to the new page. This will not only help them avoid 404 error pages but also make it easy for you to preserve backlinks associated with old web pages. 
#3 Consolidating multiple URLs
One of the most popular 301 redirect practices used for building backlinks. If your business site has multiple URLs for the same content, you can use 301 redirects to consolidate these URLs and redirect them a to single preferred URL. Consolidating multiple URLs will not only help you improve user experience but also search engine ranking. 
Need an example? Let's say you have two web pages on your site with similar content, one at "ohmymarketing.com/content-marketing" and another at "ohmymarketing.com/content-marketing-US". By redirecting all traffic and link to a single, preferred URL, you can ensure that link equity is being passed on to the URL that you want to rank. While directing backlinks to the preferred URL, you will also be able to clean up your link profile.
Unlock the power of SEO and skyrocket your business growth. Hire the leading SEO agency in India! 
#4 Redirecting HTTP to HTTPS 
For those who don't know, HTTP (hypertext transfer protocol) is the standard for transmitting website data over the internet. HTTPS (HTTP Secure), on the other hand, is an extension of HTTP that adds an extra layer of security by using SSL or TLS to encrypt site data that is being transmitted around the internet. 
Now some of you might be wondering, "How can redirecting HTTP to HTTPS helps with backlink building?" Search engines nowadays give priority to websites that use HTTPS. Redirecting will help you improve the search engine ranking of your website. Even your visitors, who will see the padlock icon when visiting your site, are more likely to trust and use your site.
What to Consider While Using 301 Redirects? 
Although 301 redirects might appear as a useful tool for quickly improving SEO, we still recommend you proceed with caution. Google has not clarified its stance on this backlink-building strategy. In fact, it was previously stated that domains that have expired lose a lot of their SEO value. 
It is important to consider the following aspects in order to use 301 redirects with caution and ensure that they are implemented correctly to avoid any negative impacts on the website's SEO: 
Check backlinks profile: Before using an expired domain with 301 redirects, it's important to check its backlink profile to ensure it doesn't have any toxic links that could harm your site's SEO. This includes checking for any links not only from spammy or low-quality sites but also links that may have been acquired through black hat SEO tactics.
Penalty check: It is also crucial to check whether the website has been penalized by Google in the past or not. Apart from checking search visibility, look for manual actions or algorithm updates that may have affected the site. These will help you make certain that the expired domain is not carrying any penalties that could negatively impact your website's SEO.
Relevance: Always look for sites that are active in your niche. For instance, if you are an online business in the hair wigs niche, better find a domain that was active in it. This will help to ensure that the link equity and backlinks from the expired domain are valuable and relevant to your site, which can help to improve your site's SEO.
There you have it! 
We have covered everything important about using the 301 redirects as a method for building backlinks in 2023. Remember, while it can be a powerful tool for improving SEO, it is important to use it with caution to avoid any negative impacts. By considering the aforementioned guidelines, you will be to use 301 redirects, improve your website's backlink profile, and boost search engine rankings. 
Got any queries to ask? Send them to hello@upreports.com. Our SEO experts will be more than happy to answer them for you! 
Also read: 
30 SEO stats and facts you need to know about
17 types of SEO keywords to consider
Best free and paid keyword search tools for SEO
SEO traffic hacks for startups
On-page SEO techniques to rank higher
SEO FAQs answered by leading marketing agency
Check out our more popular digital marketing services in India:
Social media marketing agency in India
Brand building services in India
Online reputation management services in India