Businesses often struggle to pitch their idea to investors and aren't sure how to do it the right way. While there are hundreds of blogs that claim to help business owners and entrepreneurs pitch their ideas to investors, very few of them are really helpful.
That's why we decided to create this blog by using our decade-spanning experience of helping entrepreneurs pitch ideas to investors and companies. Below fundraising tips and ideas shared by renowned entrepreneurs will help you in pitching your unique business idea to the right investors.
Enough of the small talk. Let's start!
Research your investors
Every investor is fond of different industries and business models. Hence, your first step should be to identify investors that are most likely to show interest in your venture. This can be accomplished by creating a list of investors and studying their investment portfolio to shortlist the ones that make perfect sense for your business.
Look for connections
If you are based in a place like Silicon Valley, it is possible that there are people in your network who have links with venture capitalists and investors that matter for you. Start going through your network to identify friends and acquaintances who can make an introduction.
In case you aren't located at such a place, roll up your sleeves and mine your digital network on platforms like LinkedIn. Connect with relevant investors and focus on building a strong connecting before you pitch an idea.
Create a killer deck
Once you have identified relevant investors and made the first contact, it's time to create an investor presentation to pitch your business idea. Also known as an investor deck, your presentation should clearly reflect the vision, USP, and ethos of your business idea.
Your presentation should include screens on company introduction, mission-vision, market dynamics, products, USPs, and funding goals. If you are not good at making good presentations, it is always best to hire an experienced team to create an ace presentation for you.

Discover affordable investor pitch deck design services to get a winning presentation
Think over numbers
The amount of money you ask will play a crucial role in your pitch. If you go for a big number without showing performance and growth data, investors might shy away. If you ask for too small a funding, you might be forced to conduct a second round of funding pretty soon. Hence, thinking over numbers is crucial.
Create a list of your planned expenses and how an investment will help in meeting them. Highlight your major needs to convince venture capitalists and investors to fund your idea
This video will share more insights about how to raise funds for your startup.

Dress for success
"The first impression is the last impression". All of us are familiar with this quote. Your attire represents how serious you are about your venture. Hence, make sure that you are wearing formal clothing while going to represent your ideas to investors.
While Zuckerburg can pull off a funding round with a hoodie, practice caution, and avoid wearing casuals while going to meet investors. While men can go for a well-fitted suit, ladies can go for corporate attire. In short, pitch an idea to an investor in style!  
Set timelines
From the very beginning to the very end of answering the question 'how to pitch an idea to an investor', you must live by timelines. Prepare a timeline to complete different tasks associated with fundraising and complete them within that time limit.
Arrive at the right time for your investment meeting. Complete your presentation in the time allocated to you. Don't be in a hurry to follow up though. Give investors some time to evaluate your business idea.
Planning to raise money from a bank or entrepreneur? This business plan checklist will help.
Practice practice practice
Investors will scrutinize every single detail of your investor pitch to make sure they are investing in the right idea. That's why you should practice a lot to perfect every aspect of your elevator speech. Take the help of your friends and colleagues to make a perfect speech to impress your investors.
Practice everything before going to meet your potential investors. Find out what you can improve in your pitch before the finale and make changes accordingly. This is how you pitch an idea to an investor!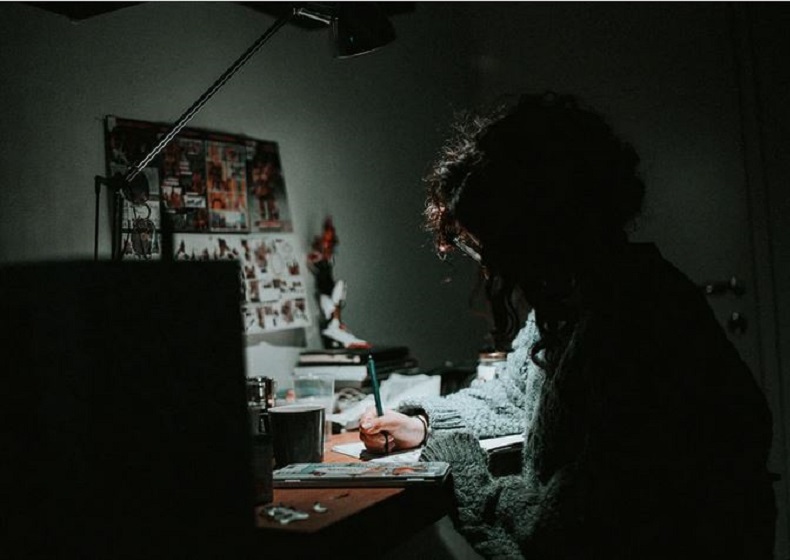 Work on your close
Closing your investor deck correctly is as important as the rest of it. So, spend time thinking about how you want to wrap up the presentation and integrate a relevant slide in your presence. 
Do you want investors to ask questions? Do you want them to remember your idea? Think about how you want them to engage later on to master the closing of your pitch deck.
Follow up
Investors and venture capitalists are busy people and they often forget to make contact after the presentation. Hence, make a note of getting in touch after everything is done. If you are connected on LinkedIn, drop a friendly message. If you have the email address, get in touch with a simple email. Don't try to be too pushy though. Start preparing for your next investor meetup while following up with the earlier ones.
Prepare for next pitch
Surprised? Don't be. It is rarely that entrepreneurs and business owners raise money during their first investor presentation. It will probably take a lot of investor presentations, meetings, and negotiations to win the trust and deep pockets of venture capitalists.
Show mileage
While we have shown how to pitch an idea to investors, people with money don't fund business ideas. They fund functional businesses that show the promise of growth and returns. If your business doesn't have numbers to prove that you can grow if provided funding, there is very little chance that your idea will get funded by the investors.
So, while answering the question 'how to pitch an idea to an investor', think about proving your growth potential as well.
Work on branding
On average, entrepreneurs without a strong network and market reputation have to pitch their business ideas to a lot of investors before they raise funds. That's why it makes sense to engage a branding agency like Upreports to perfect your logo, website, digital presence, and overall identity.
Pitching an idea to investors – Final thoughts
The above tips will help you take the initial steps to prepare for your investor presentation. However, these are not the only steps to be kept in mind to nail your pitch deck. Do additional research, read case studies, and speak with entrepreneurs who have raised funding successfully to gain further insights.
An ace presentation is almost obligatory to successfully pitch an idea to investors. Consult our team of deck designers for free to learn how to create the perfect pitch deck. Don't have the time to create the pitch deck from scratch? Hire our team of pitch deck creators!
Email at hello@upreports.com to initiate deck conversation.