There is no getting away from the fact that free backlinks sites remain one of the top factors for higher Google ranking. It subsequently generates more organic traffic and helps you increase brand awareness and authority among potential customers.

However, finding free high-quality backlinks on the internet can take a lot of time and laborious effort, especially if you are new to SEO. So, how and where could you get high-quality backlinks for free?

In this blog, Upreports will answer this question by representing you with a list of free backlinks sites. All of these websites will help you build backlinks from ground zero and improve domain authority in 2021.

Before jumping straight to the list, let us get a clear understanding of what backlinks are and why do you need them.

What are backlinks?
Backlinks, also called inbound links, incoming links, or one-way links, are links from a page on one website to a page on another website. Google and other major search engines consider them as votes for a specific page. Pages with a high number of backlinks tend to have high organic search engine rankings.

If someone links to your website, then you have a backlink from them. If you link to another website, then they have a backlink from you.

Why are backlinks important?

Backlinks help a website with three major aspects:

Rankings: As we said earlier, Google sees backlinks, be it free or paid, as votes of confidence. Each of these votes tells search engines, "this content is valuable, reliable, and useful". In simple words, the more votes your web pages have, the more likely they are to rank for relevant search queries.
Discoverability: Search engines discover fresh content by revisiting pages they already know about to check for new links. Just because search engines prefer popular pages more than unpopular ones, they may discover your content faster if you get free backlinks from popular pages.
Referral traffic: Backlinks subsist to direct online users to useful resources. That's why they are clickable. When someone clicks on a free backlink to your website, you get referral traffic.
Free backlinks sites list

Now that you know what backlinks are and understand their importance for your website, it is time to put a spotlight on the list of free backlinks sites that we have created.

For easy access, we categorize the free backlink sites for various link building practices. The following are websites to start building free backlinks for your website in 2021:

Social media platforms for free backlinks

#1 Facebook

Facebook is among the most famous social media platforms for creating free backlinks for a business website. With more than 1.69 billion users worldwide, this platform could maximize your business reach and easily connect it with the targeted audience.

Links can be placed on Facebook posts to redirect to a website. Apart from giving you no-follow links, this social media platform provides more than one way of accessing your site from the free backlinks added in your personal information (bio), groups, pages, and timeline.

#2 Twitter

Just like Facebook, Twitter also provides you free backlinks for the website. This social media platform has over 330 million active users. Many brands, businesses, and in fact, celebs use Twitter to advertise, promote, and increase their brand awareness.

SEO experts use Twitter for business profile creation and share posts with relevant hashtags and links. Using the right hashtags with ace content will make your post more visible to users and prompt them to click on the created backlink.

#3 Instagram

Another social media platform for building free backlinks for websites from zero in 2021. Instagram is an image and video sharing platform with over 26.9 million active users worldwide. Although it is notorious for not being link-friendly, it has great potential for bringing visitors to the website.

Sharing images or videos with relevant hashtags is a common practice amongst digital marketing professionals to connect with the target audience and increase brand awareness. One could also acquire a free backlink by adding a link in the bio of Instagram's business profile.

#4 Pinterest

You might get surprised to know that within 63,000 searches made per second on Google, images (along with links) shared on Pinterest ranks higher. Even though it gives you a no-follow backlink, SEO experts highly recommend this platform to get free backlinks for increasing web traffic.

Make sure you have appealing, eye-catching images attached to Pins. Pinterest will scan your site and yank all available images (even affiliate banners) for you to choose from.

#5 Tumblr

Free backlinks provided by Tumblr are some valuable lower hanging fruits that don't require much time or expertise. It is a blogging platform with over 465 million blogs and 327 million active users worldwide. Tumblr provides businessmen do-follow links and helps them in increasing domain authority.

We know they may not take you from the fifth page to the first page for all of your keywords, but they can definitely move the needle.

#6 Linkedin

LinkedIn is an incredibly powerful and useful tool for businesses – mainly, white-collar businesses that provide a host of different services. For some users, it is simply a way to constantly update a resume and have a professional presence online. Others use LinkedIn to get a free backlinks in order to bolster their website. You just need to create a profile, add an URL, and regularly share articles or products to bring more traffic to your site.

#7 Minds

One of the most useful platforms to build free backlinks from ground zero. Minds is a free "crypto social network" that uses blockchain to reward its users with tokens. Users can use these tokens to boost their content or crowdfund other users. This social media platform has over 2.5 million registered users and 300,000 monthly active users.

#8 Trepup

Trepup is another well-known social media platform that helps business owners obtain free backlinks for their website. Founded in 2014, it has more than 1400 product categories and is a house to millions of sellers and buyers worldwide. Free backlinks obtained from this social media platform are do-follow.

Video-sharing platforms for free backlinks

#9 Youtube

We all use Youtube for uploading and watching videos. But do you know it is also one of the best platforms to get free backlinks for websites? Almost every search made on Google includes YouTube videos. No wonder why it is called the world's second-largest search engine.

To build free backlinks from YouTube, you first need to create a Google account. Add the channel's description and awe-inspiring banner. Remember, it takes time to create an impact. You will start outranking your online competitors as time passes. Free backlinks built from this platform are no-follow.

This video will tell you how to create amazing content for YouTube:
#10 Vimeo

Another famous video sharing platform to build free backlinks from zero in 2021. Vimeo is great because it allows you to add a ton of backlinks to your profile, not only do you want to link to your main site but to all of your SM profiles.

Although Vimeo provides you no-follow backlinks, it can still help you create brand awareness among 50 million users. Make sure that the videos you add are rich in content.

#11 DailyMotion

DailyMotion is one of the most famous video sharing websites in the world just behind YouTube and Vimeo. The content on this platform looks similar to what appears on the YouTube channel page, it allows you to add up to 5 links. Ensure to add your main site, along with 4 other social media profiles. Free backlinks built using DailyMotion are no-follow.

#12 MetaCafe

We bet many of you haven't listened to this video-sharing platform. MetaCafe is a widely used platform for sharing short videos and pictures. With a DA rating of 82.1, this website is extremely useful for promoting your business website and creating brand awareness.

You can get a significant amount of no-follow backlink traffic from MetaCafe to increase your search engine page rankings.

Q&A and community platforms for free backlinks

#13 Quora

Using Q&A sites like Quora as a method of building free backlinks helps to diversify your website content. Although backlinks obtained from this platform are no-follow, these shouldn't be discounted. Answer queries that are relevant to your website and leave a link. Quora has great potential to drive relevant traffic to your website.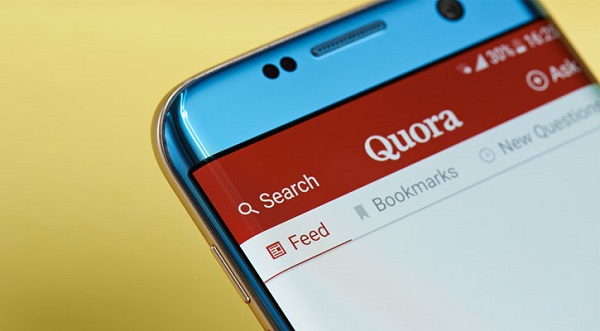 #14 Reddit

Scoring a free backlink from Reddit could really have a massive impact on your website's SEO. This platform is somewhat a combination of a forum, social network, and content aggregator. Submit your content on Reddit, including but not limited to links and text posts. Make sure your posts look organic rather than promotional.

#15 Google QnA

Using Google QnA is one of the finest methods of building free backlinks. Provide informative answers to community questions and include a link to relevant content on your site. Although backlinks built using Google QnA are no-follow, they have great potential to help you grow and gain more authority as some questions on Google QnA will appear on the first page of SERPs.

Blog publishing platforms for free backlinks

#16 Medium

Building backlinks from ground zero using a blog publishing platform like Medium is a great idea to bring traffic towards your business website. It has curated content and publications with built-in audiences who are interested in things you already write about. Medium has somewhere between 85 million- 100 million active users per month. Backlinks obtained from this blog publishing platform are no-follow.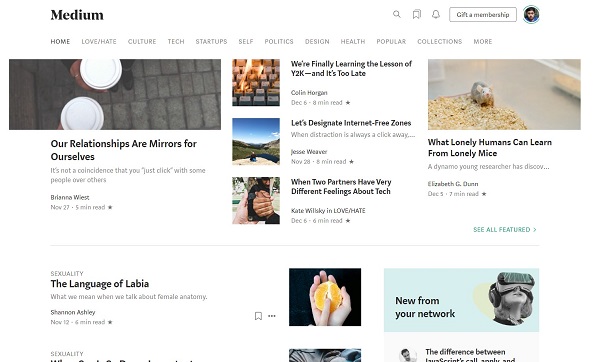 #17 Blogger

Another great blog publishing platform that has great potential to achieve maximum exposure and get more of the right eyeballs onto your own website. Launched in 1999 by Prya labs, Blogger helps you get free do-follow backlinks. Just make sure to create valuable content to publish on this platform.

#18 WordPress

We couldn't ignore this remarkably popular blog publishing platform for building backlinks from ground zero. WordPress allows you to set up a website entirely for free. Backlinks obtained from this blogging platform are no-follow. You can also monetize the created website if you want, which is great if you're planning to use it for your business.

#19 Wattpad

Wattpad is a writer oriented website to publish new user-generated stories. It aims to create social communities for established writers. Our research found 85% of Wattpad's 45 million-plus readers are between the ages of 13 and 30. 50% are under the age of 18. By obtaining free backlinks from this platform, you could easily get referral traffic towards your website.

PDF, infographics, presentations, and document publishing sites for free backlinks

#20 Authorstream

Authorstream is a platform used for sharing PowerPoint presentations, keynote, PDFs on the internet. What's best is that it's all free. Just signup, upload, and start sharing. Authorstream has approximately 5.5 million registered users and 5 million monthly visitors. Authorstream provides do-follow backlinks.

#21 Slideboom

A popular online tool used to share presentations all over the internet. Businessmen use Slideboom to convert their PowerPoint presentations into flash media. What's interesting, this online platform offers free do-follow backlinks which will help you to increase your domain authority.

#22 Slideshare

Slideshare is a content-sharing site that allows you to share slideshow presentations, infographics, and other documents. With over 80 million registered users, this online platform could be a great source for boosting domain authority as it offers do-follow backlinks.

#23 Issuu

Issuu is a digital discovery and content publishing platform. It provides entrepreneurs with several useful tools to share, upload, and sell content online. Issuu's server holds 45 million documents and receives 100 million visitors per month. Just like the above presentation platforms, Issuu provides a do-follow backlink to boost the website's DA.

Photos sharing platforms for free backlinks creation

#24 Unsplash

Most of us know Unsplash as a royalty-free image sharing website that anyone can use to download and use professional photos for their website, blog, or print projects. Do you know this platform could also be used for building free backlinks? All you need is to take some incredibly awesome photos; upload them on Unsplash; add a link in the description. Ensure your photos are unique and look elegant.

#25 Flickr


Flickr is one of the best online photo management and sharing applications. Being home to 10 billion photos and 2 million groups, this photo-sharing platform can help you build free backlinks from zero. All backlinks obtained from Flickr are do-follow.

#26 Imgflip

Entrepreneurs have started using memes to attract natural backlinks. Several meme publishing platforms allow you to post OC memes, but not every single platform could provide you backlinks. However, Imgflip allows you to share memes and build quality backlinks for free. Use this image sharing platform to get referral traffic on your website.

#27 Pixabay

Just like Unsplash, Pixabay allows you to share photos, film footage, music over social networks. Being a famous image sharing platform for over 1.9 million high-quality photos, SEO experts use it to attain free backlinks. Pixabay provides an authentic backlink for your image and site.

#28 Pexels

Another image sharing platform that let web owners build free backlinks from zero. Pexels provides high-quality and completely free stock photos. It does the same thing as Unsplash and is simply another platform where you can publish free photos and gain visibility. By publishing your photos along with your website's link, you could reach the maximum number of online users.

#29 Weheartit

We heart it is an image-based social network where you can search, save, and share what inspires you. We Heart It is having more than 45 million registered users. Not to mention, it has reached 25 million monthly users out of which more than 70 percent are female users.

If you have a women's lifestyle or fashion website, obtaining referral traffic from this platform would be valuable for your online business.

Content sharing and curation platforms for free backlinks

#30 Folkd

Folkd is a social website that helps you keep track of your bookmarks and see other's bookmarks (if added to the friend list) as well. SEO experts use this platform to build backlinks for online brands. Folkd gives a no-follow tag to every link.

#31 Scoopit

One of the most popular content-sharing platforms for getting free backlinks in 2021. Scoopit allows users to discover content related to their interests. They can curate and publish content on the website and share it on social networks. What's special, Scoopit provides do-follow links that will help you increase the website's domain authority.


#32 Apsense
Apsense is a business social network where businesses share business content, connect with other businesses, and find potential partners and contributors. Despite the fact, this content sharing platform gives you no-follow links, business owners can still use it to optimize their website for higher search engine ranking ever.

#33 Mix
Another popular content sharing platform to use for getting free backlinks in 2021. Mix has over 2.2 million users that share awe-inspiring content like videos, images, and blogs. You can follow people if you like what they are posting or give a like to post. Backlinks provided by Mix are no-follow, which could be useful in growing website traffic.

#34 Listly
For those who don't know, Listly is a content sharing website that allows bloggers, content marketer, and publishers to share and embed their link. The embedded link can drive traffic to the website and increase engagement. Free backlinks provided by Listly are no-follow.

Business markup and listing sites for link building

#35 Google My Business

Google provides new businesses and startups around the globe to list their business on its website. Listing your business is extremely useful as it provides greater reach even to the new businesses. Phone number, email, maps, images, review all these features help in building B2C and B2B relation. Google My Business provides a do-follow link for your website.

#36 Crunchbase

Crunchbase is the second most popular business listing website that provides a platform for professionals to discover innovative companies, connect with the people behind them, and pursue new opportunities. This website gives no-follow links.
#37 Yelp

One of the famous business listing platforms that let you build free backlinks from zero. Yelp helps new businesses and startups to grow and create a presence online. It allows users to respond to reviews, view click, and call reports. Also, its paid service helps users in advertising their business website as well.
#38 Foursquare

Foursquare is another popular online platform with over 2 million business listings. It is a local search and discovery that provides a personalized recommendation to its users based on previous browsing history and check-in history. Listing your business website on Foursquare will provide you a free backlink.
Whilst, these were some popular business listing platforms for building backlinks from ground zero, some other sites including Angieslist, Superpages, MerchantCircle could also help you attain free backlinks.

Review websites for building free backlinks

#39 Trustpilot

Trustpilot is hands down, the most famous consumer review platform that helps companies all over the world to collect customer reviews. Users can review both product and seller reviews verified by a third party. The paid version of Trustpilot allows users to create a customizable review invitation, share ratings, and reviews on social media, and link all the review data to your business system.

Registering and verifying your business on Trustpilot could provide entrepreneurs a free backlink for their websites.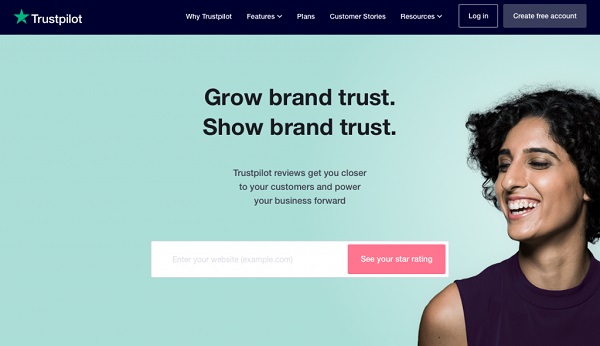 #40 TestFreaks

Another popular consumer review website that helps companies gather customer's opinions about their brand. Unique features like QnA lets prospective customers ask questions and receive answers directly from the customer service team.

A free backlink provided by TestFreaks would let business owners build their website authority.

#41 TripAdvisor

If you run a travel, hotel, airline, or restaurant business website, our next recommendation is just for you! TripAdvisor is a review platform that allows its users to share their perspectives regarding the aforementioned business. We understand backlink obtained from the business profile is no-follow, but this review platform has great potential to drive huge traffic to your site.

#42 Citysearch

Another popular customer review website that has all the features like any other review website. Citysearch provides its users with a unique feature "best of" that gives users search results based on the customer ratings. This online review platform could be useful for building free backlinks from ground zero.

Classified submission platforms for free backlinks

#43 USA free classifieds

Got an online business website running in the United States? Our next recommendation for getting a free backlink will surely help you out! USA free classifieds is a very popular classified submission platform for US-based online business. Sign up on this classified platform; write a catchy title and a succinct description. USA free classifieds provide a free do-follow backlink.

#44 Top classifieds

An extremely popularized classified submission platform to get a free backlink for the website in 2021. Top classifieds is an international classified submission that lets you post your classifieds with a website link. It is helpful for off-page SEO as it gives do-follow links. In other words, it lets you build your domain authority for free.

#45 Classified ad submission service

Classified ad submission service is another famous platform that provides do-follow links for the website. It is a US-based classified ad platform that has been growing for the past few years. If your business or client is in the USA, use this website to promote products and services. Use this free backlinks website to generate SEO mileage.

#46 Classifiedciti

Classified is an international ad submission website. This website provides no-follow links but can be useful in bringing more traffic and promotion of products and services.

Free website/page builders for building backlinks

#47 Wix

Wix is a free website builder fully hosted platform that offers an easy drag-and-drop editor, a collection of professional-looking templates, and a fully functional web structure. Over 110 million users, be it small businesses, online stores, or restaurants, have used this platform to build websites for free. SEO experts recommend Wix to attain free do-follow backlinks and push Google rankings.

#48 Weebly

Weebly is best suited for new businesses and startups looking forward to building a website for guest posting. From web hosting to domain registration and web design tools to anticipating e-commerce features, this website building platform provides business owners with every crucial feature they need to establish a website.

#49 About me

About.me is a free page builder website that offers registered users a platform from which they can link their online identities, business websites, and social networking websites such as Facebook, Flickr, Google+, Twitter, Linkedin, and YouTube. You can easily get a free backlink from this popular web builder platform.

#50 Strikingly

Strikingly is a website builder platform where anyone can build their website with little or no development experience, to create mobile-optimized blogs within minutes. You can create and publish your content with anchor text that links back to your web page. A must-try free backlinks website for all businesses!

#51 Site123

Site123 is an easy-to-use free website builder platform that lets its users create and customize sites. It is a paid web creator platform that offers web hosting domain registration, 500 MB storage space, Google Analytics at an extremely low price. You could use Site123 to build free quality backlinks for your business site.

#52 Google sites

We couldn't resist telling you about this web builder. Google Sites is a web page creation tool by Google that enables its users to create a simple website that supports collaboration between different editors. It's simple and user-friendly interface makes it extremely popular among all its competitors. Free backlinks provided by Google sites are do-follow.

Other platforms for building free backlinks

#53 Booklikes

Booklikes is a social cataloging website where users can search a database of books and reviews. Users can sign up and register books, create their groups for discussions and book suggestions. Booklikes provide do-follow links.

#54 Kinja

A digital platform that allows its users to bookmark blogs. Kinja refers to bookmarks selections as "digests". Users can select digest from various categories including media, music, and science. These sections can also be seen by other users. Kinja provides do-follow links.

#55 Tripoto

Tripoto's website is meant for all travelers, be it tourists or business owners, around the world. It allows them to share and read travel stories, blogs, or other travel-related content. Tripoto provides free no-follow backlinks to build domain authority and bring more traffic towards the website. A must-try free backlinks site for travel businesses!

#56 Blogolize

Blogolize is another free website builder that is widely popular for providing free do-follow backlinks. It allows users to create blogging websites. Blogolize has a simple user interface, a mobile-friendly design, and beautiful templates. Entrepreneurs can use this platform for publishing their guest posts and improving the website's DA.

#57 SimpleSite

Simplesite is the most popular online website builder with no ads. You can use your own domain name. Unlike Blogolize, the first backlink obtained from the published content will be do-follow, while the rest of the free backlinks will be no-follow.

Above are some famous online platforms to attain high-quality backlinks for free. Whether they contain do-follow or no-follow links, these backlinks are an invaluable source of domain authority as well as clicks and calls for all online businesses. No doubt building backlinks from zero could take a lot of time, effort, and stress, but at the end of the day, it would be worth it for your business website.

Got any queries regarding building backlinks for your website? Send them at hello@upreports.com and have them answered by our SEO experts!
Learn about our most popular digital marketing services:
Social media marketing services

Reputation management services

Content creation and marketing services