It takes years to build a brand name but once it's done, the benefits outweigh the efforts by manifolds. That's why we are always telling clients to look at the bigger picture. IT companies – especially new and emerging ones – often struggle with brand building in the absence of professional guidance. Team UpReports wants to change this.
This blog is the outcome of a LinkedIn post titled, 'Why companies focusing only on Upwork will perish?' published by our Growth Manager. For IT companies who want to grow and prosper, we bring this detailed brand building guide that lists most promising channels, branding hacks, and pointers for beginners.
Before we kick it off, let's get one thing straight:
Brands are not born. They are made by years of dedicated efforts.
Take any iconic company, and you will discover that it was once small and vulnerable. Some were born in garages (think Apple and Microsoft); some sold odd items before building legendary products (Think Sony whose first product was rice cooker)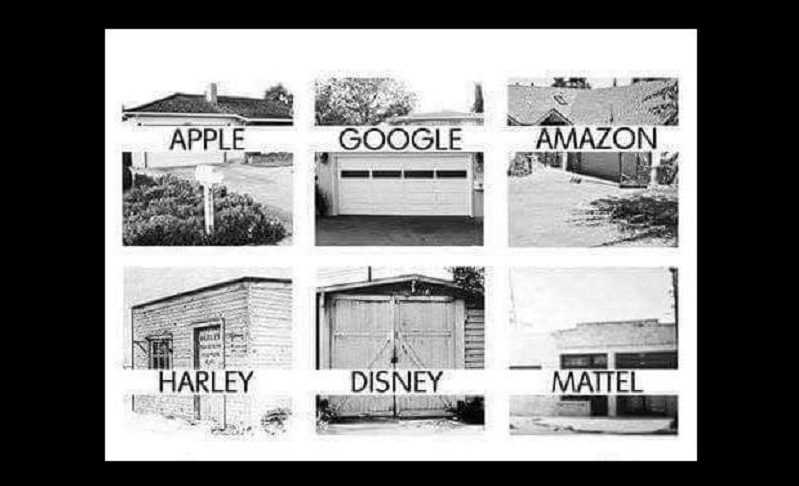 In short, you can totally be the next-big-thing in IT industry.
Another thing, we are speaking from our collective work experience of 20 years and only about things that we have seen work. Now, let's get straight to brand building!
Inbound marketing 
If there is one thing we love at UpReports, its inbound marketing. We live by it for our growth as well as our clients'. It is probably the best way to capture leads in web design, development, and marketing industry. For those who don't know, inbound marketing includes:
Blogs
Videos
Audio content
eBooks
Newsletters
SEO
Social media
Inbound marketing is everything that establishes your company as a valuable channel of knowledge. It is the opposite of paying for attention.
IT product companies (think MOZ and Buffer) are widely trusted, and they invest big time in inbound marketing. That's why we all trust them!
Relationship building  
We didn't touch outbound marketing in above section. Well, it includes PPC, radio ads, sales flyers, cold calling, bulk emails, and everything else that people didn't ask for. You can say it includes everything that isn't relationship building.
By the way, do you know 45% of direct mail never gets opened? Here are some more stats:
Relationship building is increasingly gaining acceptance in IT industry to generate relevant leads through networking and communication channels. Right now, the hottest channels of relationship building for IT industry are:
LinkedIn
Twitter
QA sites like Stack Overflow
Community platforms like Growth Hackers
Some of the above channels are deployed for inbound marketing as well but they deserve a mention here. That's because you are not the only one growing. Your connections are flourishing too. And if you become part of their growth story, you will benefit in the long run.
Strategic partnerships  
You have an awesome design team and there are ample projects to keep everyone busy. Then, one day a client comes looking for design but also wants assistance with marketing. He doesn't want to deal with two companies at once. What will you do?
These scenarios are not unheard of in IT industry. It is simply less hassle to get all your work done from one place. So, think about entering into strategic alliances with teams that are awesome at what they do.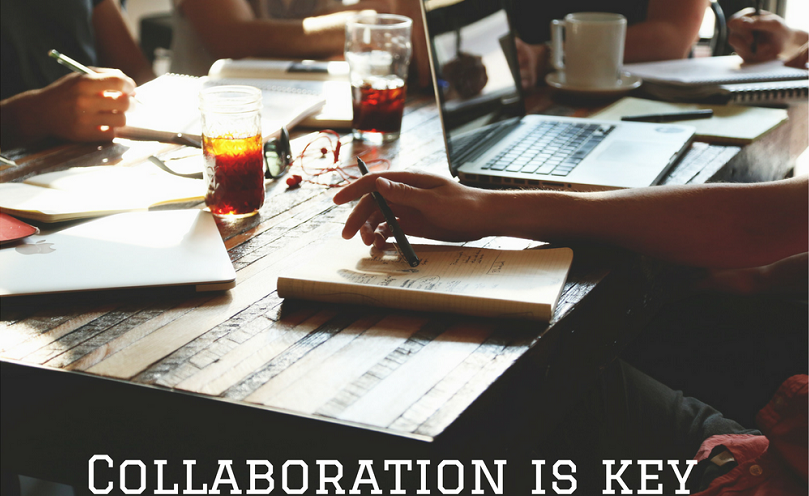 Okay, even if you don't want to diversify into an entirely different service category, there are areas that you might not have touched yet. Like corporate presentations and sales decks for design agencies.
Authority building
Ever heard of Sinatra test? It means doing something so great that people wouldn't doubt your expertise for a second. For instance, if influencers follow you on Instagram, then, people will accept that you are good with the camera. Web service providers can do tons of things to gain authority:
Design agencies can focus on winning popular awards in creativity
Marketing firms can focus on getting published on media sites like Entrepreneur.com
SEO companies can become Certified Google Partner and get other industry affiliations
Authority elements on the website will remove doubts prevailing in the minds of a potential client. In short, you will have more than words and portfolio to prove that you are the best in the market.
Obviously, dominating industry search phrases and keywords on Google also helps. If case you haven't managed it yet, these could be the reasons.
Ace marketing team

Only those can show the way who know the way. A marketing team that's still worshipping age old practices of client acquisition and lead generation can get you nowhere. Well, it will get you somewhere but not at the top.
Best web design, development, and marketing companies focus on building a team that knows:
What's hot in the market?
Where future clients are?
What channels will maximize results?
Whether you are hiring for SEO, social media or community participation, make sure you have people who really know their job and believe in the power of data. There is no dearth of mediocrity in the hiring market. 
We know these are just pointers. Not something you can take and implement straight away. But it's kind of difficult to chalk out an action plan without:
Gathering business insights
Evaluating business goals
Considering previous efforts
Analyzing resources and budget details
If you really want to change gears and build an organization that's a brand in itself, Team UpReports is here to help.
Drop us an email at hello@upreports.com and we will help you carve out a growth strategy that you can implement easily.
Have queries to ask? Drop them in the comments section and we will answer!
Learn about our most popular digital marketing services:
Social media marketing services in India
Reputation management services in India
Online marketing services in India