The internet is helping businesses reach an enormous audience in a way that is both cost-effective and measurable. But entrepreneurs often get entangled in the advertising cobwebs and dedicate very little time on digital marketing. That's why we wrote Marketing Without Advertising, an ebook on digital marketing to help beginners undertake online marketing without spending thousands on advertising.
In this blog, Upreports will glean on the importance of digital marketing in digital marketing and also share valuable insights about our ebook. Let's begin!
Why digital marketing?
According to Forbes & Techcrunch, 82% of consumers conduct research online and 79% of people prefer buying goods and services online.
Big brands with deep pockets obviously know how to reach and engage these people but small businesses struggle with the same. Digital marketing and branding is the answer for connecting with customers online.
Below are the reasons why digital marketing is becoming the favored choice of small businesses to multiply profits:
Cost-effective
Digital marketing is highly cost-effective and hence makes perfect sense for business owners who find traditional channels such as radio, televisions, and print media expensive. This is one of the major reasons why we wrote an ebook on digital marketing!
Digital marketing is providing business owners with the power to put up a fight against business rivals without spending thousands of dollars. In fact, a lot of online marketing tactics covered in our ebook can be implemented for FREE!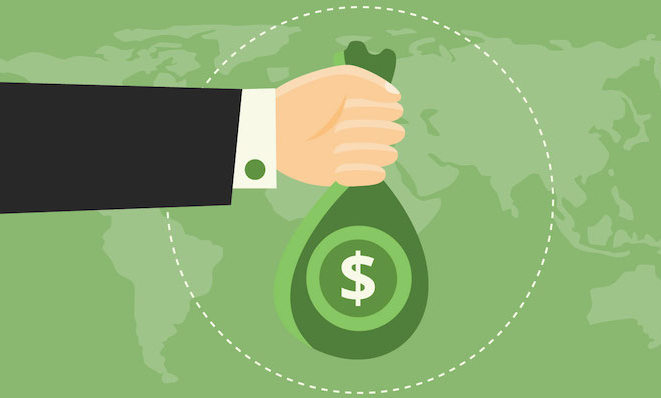 Relevant reach
Yes, you read it right! Digital marketing has a higher reach than that of traditional marketing. In simple words, you are more likely to reach consumers that are interested in your products. Meaning, you won't be spending time and money on those who aren't interested.
What's the best thing about online marketing? You can reach your audience via diverse channels without even advertising a penny! This is one of the many things you will discover after purchasing our ebook on digital marketing!
Look into our ebook before buying the best digital marketing resource!
Customer interactions
Traditional marketing is known to be static whereas digital marketing is dynamic. In traditional marketing, there is no interaction between your business and the audience. Mostly, businesses end up throwing information at potential customers via banners, newspapers, and posters. But that's not the case with digital marketing!
Modern digital marketing creates tremendous interactions between users and your business. It allows them to give feedback which helps your business to attract more potential customers. How? You will find that after buying our ebook on digital marketing!
Above reasons will give you the idea how immersing yourself into the world of digital marketing will help your startup gain more profits & sales. Now, let's learn what's in our ebook that will help even dummies make the most of the internet.
How our digital marketing ebook is helping entrepreneurs?
Our ebook on digital marketing is helping entrepreneurs grow their startups at zero or small monthly spend! By downloading our ebook, you will be able to explore digital marketing tactics that will help you attract customers and build trust online without running any paid campaigns.
After learning the concepts of our digital marketing ebook, you will also be able to:
Trigger offline & online sales
Increase website traffic
Handle inquiry calls
Increase footfalls for your online business.
Build a strong online presence.
From SEO to social media, content creation, content marketing, link building, customer research, keyword analysis, and business growth, we have covered everything in our book on digital marketing.
In this online marketing ebook created for beginners, we have tried to cover every concept that's critical for digital growth. Also included is a comprehensive list of tools, terminologies, and hacks that will help you scale your business online in the first direction!
To make sure that everyone can buy and learn, we have priced our ebook at our 3 USD! This was a sneak-peak to our complete ebook guide on digital marketing for beginners!
Ain't got time to read a 38-page book? Watch our Youtube video to learn the basics of online marketing
Buy Ebook on digital marketing
Our ebook was designed to give beginners a complete idea of why and how they can utilize digital marketing without advertising. Buy our ebook, Marketing Without Advertising to get into DIY mode and grow your business on your own.
If you have Kindle Unlimited, then, our ebook is FREE for you! Go ahead and start reading it right away.
Got queries regarding our ebook on digital marketing? Send them at hello@upreports.com and get them answered by our digital marketing experts!