Running a web services and growth consultation agency means interacting with entrepreneurs, techies, and business owners. In 2016, we did that a lot and learnt a great from very talented people from across the world. Out co-founder came up with the idea of sharing the lessons with Indianweb2.com, an emerging news platform covering startups and entrepreneurs, and came up with an insightful post.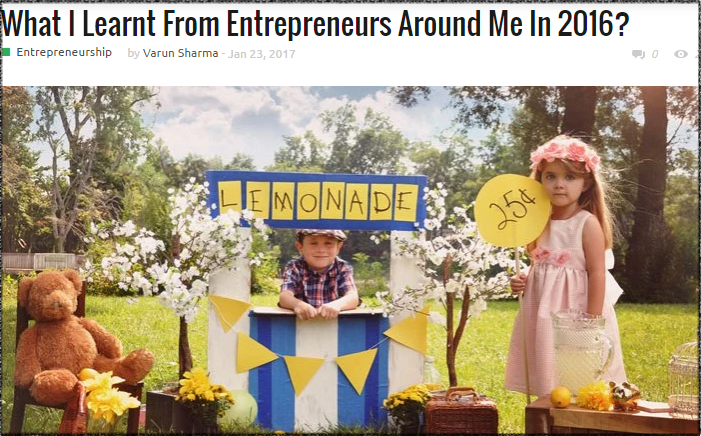 The blog  shares entrepreneurial lessons from 3 vibrant personalities we are currently associated with. While two are women entrepreneurs from India, other heads a leading LED brand of China. Read the complete blog post for growth tips, hacks and ideas.
Are you entrepreneur and came had great learning experiences in 2016? Share them with us through comments and we will aggregate the best ones to create another post!