Are you looking for SEO hacks to increase website traffic while staying on a low budget? 
It is absolutely true that a full payback period of a little SEO investment can take yonks to allure more visitors and clamber up in rankings on Google. But there are things you can do to see a pretty quick impact in a brief amount of time.

Upreports – the leading digital marketing agency in India – has handpicked 7 useful SEO hacks that will help startups get more organic traffic and enhance rankings on search engines in a trice.
Best SEO traffic hacks to improve the ranking
Are you ready to discover the best SEO hacks of 2022? Let's go! 
#1 Use free SEO tools 
Sandra Bullock once said, "free is the best. Anything free is good." She said it 100% right! You don't have to pay money for SEO tools. There are a plethora of accurate, reliable, and easy-to-use free tools that can help you make your SEO strategy stronger. 
Here are some of the best free SEO tools for your business: 
Google Analytics: Google Analytics can help you figure out what search queries and landing pages are performing well (or not) in the search engines. It will keep you abreast of your website status.
Google Webmaster tool: Another amazing SEO tool from Google that can help you optimize existing posts to boost your website traffic. Google Webmaster tool can let you tidy up your website links, add a sitemap to index relevant webpages, and resolve HTML and server errors.
Ubersuggest: Ubersuggest brings forth a whole bunch of new keywords ideas. It utilizes location-based data which is very easy for SEO to search accordingly. This free SEO tool also provides users with features like backlink data, rank tracking, content ideas, and site audit reports.
Aherf keyword generator: As the name suggests, Ahref keyword generator is an amazing SEO tool that will show you the top 100 related keyword ideas when searching a keyword or phrase. It is perfect for people who want to explore industry-related keywords.
The aforementioned free SEO tools will help you build a foundation for your SEO business website strategy. Now that you know about the best SEO tools, let's move to our next best SEO hack to jumpstart your organic search traffic!
#2 Write in-depth blog posts 
Our digital marketing experts say that blogging has the power to boost SEO quality. If done right, It can position your website as a relevant answer to your customers' questions on the internet. Write in-depth blog posts for your business website. Why? 
Because Google loves them!
There was a time when a string of keywords was all needed to rank your blogs on Google. In other words, KEYWORD STUFFING was all needed for gaining ascendancy over SERPs. Today, it's just a thing of the past. 
According to Search Engine Journal, the average blog post that ranks number one on Google has about 1,900 words. Write blog posts that cover all angles and details of the subject, excluding fluffs. Make sure every single word of your article proffers value. Embed blogs with visuals such as videos and infographics. 
We know what you are thinking about this SEO hack – what if my blog is unable to hit 1900 words? 
Not every blog you write will be on the brink of 1900 words, we understand. But at least have some of these long posts on your website because 90% of the highly targeted, free search traffic will come from them. 
Struggling with writing ace in-depth content for your business? Hire the best content marketing agency in India.
#3 Hunt down long-tail keywords 
Focusing on long-tail keywords is a great SEO hack for startups to earn huge profits in less time and with less money. Yes, they do get less search traffic (no cap) but they have a higher conversion value.
Don't believe us? Here's what Yoast has to say: 
"Long-tail keywords allow you to gradually get more traffic to your website and be found by new and motivated audiences  because they are more specific." 
Say you run a job search site and want to rank it for digital marketer jobs. You used a keyword research tool like Ubersuggest and found that the keyword phrase – digitalmarketer jobs – has a search volume of 8100 and is highly competitive. But at the same time, you discovered that a long-tail keyword – digital marketing media jobs – has a search volume of 90 and super-low difficulty. 
What option would you go with? Of course, the second one! It will be much easier for you to rank your business for long-tail keywords because fewer websites compete for high rankings in the result pages of Google. It will be easier to find your audience for your particular niche and get an ample amount of traffic altogether. 
#4 Mobile-friendly web pages 
It is 2022 and if you haven't optimized your website for smartphones, you are missing a lot of opportunities. No, we are not exaggerating. A report from Search Engine Land states that nearly 60% of searches made online are now from mobile devices. What's more, Google has also changed its algorithm to suit the mobile-search trend.  
Do you know what it means? It means our next best SEO hack for you is to make your website mobile-friendly. Follow these tips to optimize your web pages for mobile friendliness: 
Select a mobile-responsive theme or template.
Make images and CSS as light as possible.
Change button size and placement.
Use a large and readable font.
Ditch text-blocking ads and pop-ups.
Use AMP to improve your website speed
Avoid using flash.
Include the viewport meta tag on web pages.
#5 Make infographics
Not many digital marketing companies talk about this SEO hack but we will! Infographics are an amalgamation of images and words that will help you describe a sophisticated business message efficiently and creatively to your potential customers. From our SEOs' POV, they are the magical species that can help you gain traffic, be sourced, and climb the SEO rankings on a low budget.  
Infographics are one of the most effective methods of link building. They can produce considerable backlinks contrary to other link-building methods on the web. Consider these tips to create aesthetically pleasing infographics for your business and perfectly optimize them for SEO: 
Focus on appropriate keyword research.
Avoid adding false information or data distortions.
Use storytelling to convey key messages.
Choose the right layout and template that fits the information.
Use visuals that aid comprehension.
Take care of page loading time.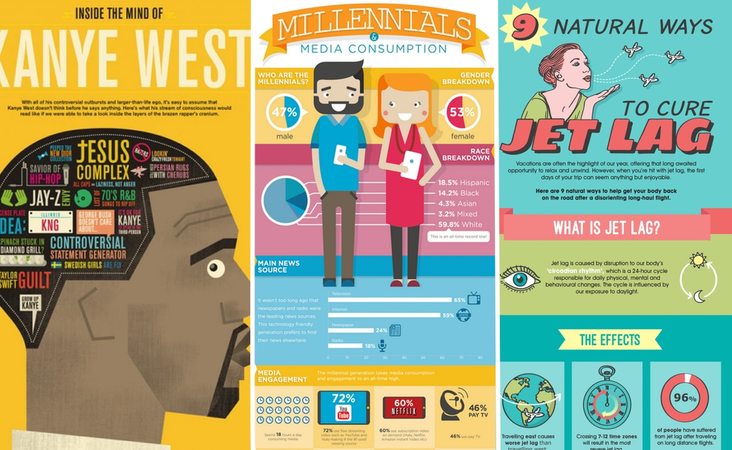 #6 Search for free backlinks 
Backlinks are highly valuable for SEO because they tell Google and other search engines that another website finds your website resources to be highly precious to link within their own content. As your business website will obtain backlinks, search engines will deduce that it carries amazing content and will make it rank higher on the SERPs. 
However, finding free high-quality backlinks on the internet can take a lot of time and is a laborious effort. But don't you worry! We have prepared a list of some websites that will help you build backlinks and improve website ranking while staying within the budget in 2022. 
Here are some sites from which you can get free backlinks: 
Facebook
Twitter
Tumblr
YouTube
MetaCafe
Blogger
Issuu
Flickr
Listly
Crunchbase
Yelp
Trustpilot
Top classifieds
Discover more websites for building free backlinks in 2022.
#7 Minify CSS, Java, and HTML 
Another amazing SEO hack for startups with less time and money. Most websites are composed of some little tiny ugly codes (pardon us, web developers. They are nasty for us). They are embodied by incomprehensible commas, spaces, numbers, and nebulous characters. 
If you are tech-savvy and have the know-how of website development and structure then it won't cost you much to minify unwanted CSS, Java, and HTML code. For inexperienced website owners, we suggest outsourcing professional web developers. 
They will help you reduce load times and bandwidth usage, improve site speed and accessibility – factors that influence your website's SEO and its ranking.
#8 Hire SEO experts 
We know, right? Implementing all these SEO hacks, that too by yourself, is not a child's play. How about letting the professionals fight this uphill battle for you? When you hire SEO experts, you get a team of skillful people behind your brand that sets you free of SEO burden so you can focus on other business tasks. They will specialize in completely supervising your search marketing campaigns practically 24/7.  
And if you think that's the only reason to hire SEO experts in 2022, you are wrong! Here are many benefits of hiring a search engine optimization team: 
It saves you time and money.
It lets you take advantage of industry expertise.
It has a solid understanding of what strategies work best for your brand.
It can develop your SEO strategy and implement it simultaneously.
It will help your business stay on top of trends.
It can gather valuable data and analytics to boost your business even more.
Good SEO agencies like Upreports do all-time-obliterating tasks vital for search optimization. It provides ingenious SEO and digital marketing solutions to keep your business website on the top of the search results while driving more qualified leads that transform into sales and let you earn wonderful ROI.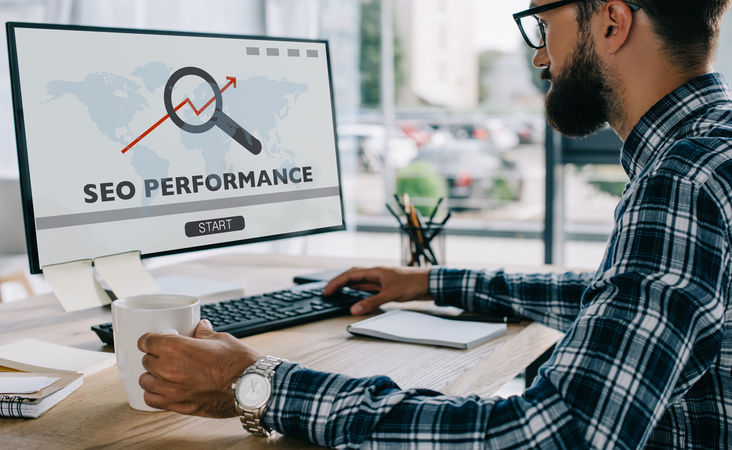 There you go! 
We told you about the best SEO hacks to rank higher on Google with a low budget and less time. If there is something that we all learned from the past decades, it is the real McCoy that gigabucks is not the winning ingredient to push the ranking on Google, not anymore. 
It is good to find effective and efficient SEO hacks while having a little budget. Just make sure not to quit the stage. You can still steal the show. Just do some research, implement the best SEO hacks and reach your goal!   
Got any queries to ask? Send them to hello@upreports.com and have them answered by our SEO experts. 
Also read: 
Off-page SEO techniques and strategies to reap Google benefits
Discover how much does digital marketing costs in India.
33 linking building techniques and strategies for massive backlinks

Learn about our most popular digital marketing services: 
Social media marketing services in India