Update: We have updated our Pinterest social media content strategy for 2021 with new insights. Happy reading!
An average user spends 3 to 4 hours every day to browse and post updates on social media. This simple fact is making business owners and brands to pump money into social media marketing. However, creating the perfect Pinterest is not easy.
To help businesses, entrepreneurs, and marketers make the most of the social media efforts in 2021, we decided to create detailed social media content strategies for some of the most promising social media channels out there!
Let's start with the hottest social media platform amongst women, that is, Pinterest:
But before going to the Pinterest social media strategy, let's understand why it is so important:
Why Pinterest deserves unique social content strategy?
Pinterest carries more than 250 million average users that search, save, and share visual content. Pinterest is most loved by women. It is widely considered as a platform to search for inspiration and seek new products to buy.
Pinterest powers content curation facilitates product sales, and of course, promote your products or services. It also has a strong platform to track your growth, run advertising, and simply get organized.
Now that we have some decent understanding of Pinterest's capabilities, let's get a brief view about the Pinterest audience and about its users as of 2021:
Pinterest Audience
Around 34% are young teens that of 12 to 17 years. Youth favors around 37% of Pinterest aged 18 to 21 years. Surprising, isn't it? Teenagers have also caught up the Pinterest fever and are spending a lot of time on it.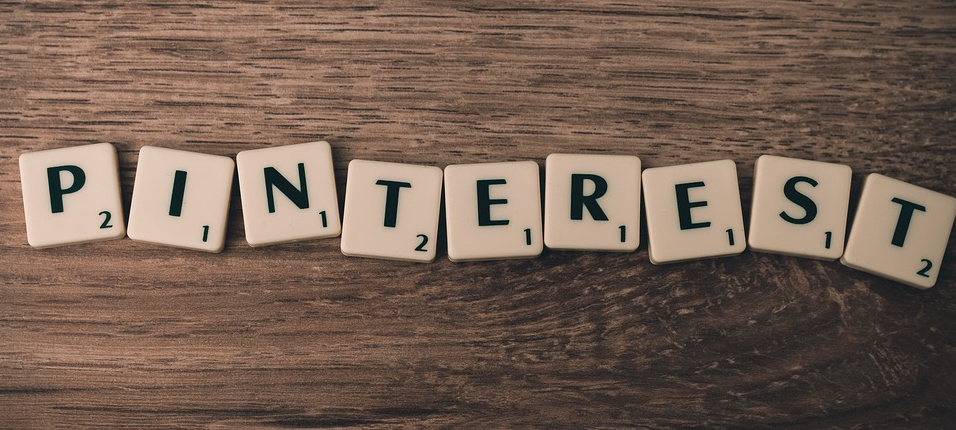 Pinterest User Locations:
There are 30% people who use Pinterest from suburban regions and 25% people from rural areas.
Pro tip: Make sure you know when your audience gets active. It would be bad if you post great content but there is no one to read it.
Now that we are familiar with the importance of Pinterest, let's learn about creating a popular social media content strategy using the Pinterest platform. Here are some important things to remember:
Pinterest Social Media Strategy – Considerations for 2021
Pinterest has a strong potential for businesses who cater to women, DIY content, lifestyle, and fashion. That said, businesses and marketers planning to channelize Pinterest ought to think over following aspects to come up with highly targeted social media content strategy:
Post Frequency
Pinterest demands top quality visual content but it also matters how many times you are posting it. The best post frequency for Pinterest is around 3 to 4 times per day. The best days to push content on Pinterest are Saturdays and Sundays since the weekend is reserved for planning activities, events, and research.
Discover online reputation management services cost in 2021
Content Type
Pinterest as a social media platform is heavily imaged driven. Majority of the content on Pinterest falls under Images and Infographics. So, if you plan to make an impact on Pinterest, then, make sure you have quality images and visual content. Videos on Pinterest have also grown in the past couple of years.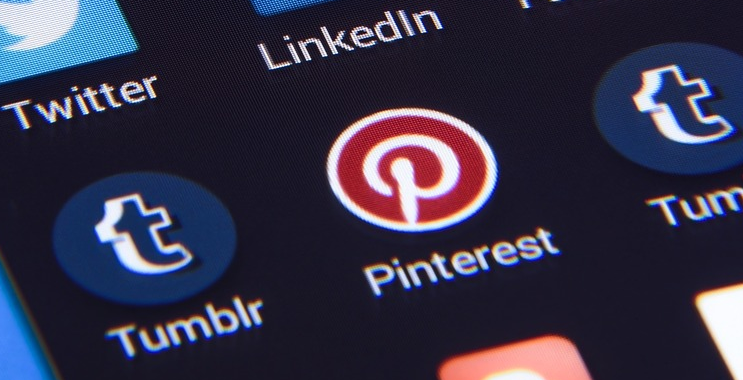 Audience Analysis
Figuring out your audience is critical for creating an ace Pinterest social media strategy. Around 68% of Pinterest is used by women between the ages of 25 & 54 years among 40% users are men. So, a lot depends on what chunk of your audience qualifies for the platform.
Hashtag Considerations
You already know that hashtags help content to gain better visibility but hashtags work differently on Pinterest. The social media platform doesn't power its search through hashtags and hence they don't have the same relevance as they enjoy on Twitter or Instagram. So, the thumb rule for hashtags is to not get obsessed with them.
Mobile Considerations
Pinterest is majorly used by people on smartphones. The Pinterest app offers almost the same features that you'll find on the desktop version but you still have to become familiar with its mobile interface to create content accordingly. The image ratio of 2:3 is ideal for Pinterest images and hence make sure that yours are optimized accordingly. The Pintrest social media strategy is that all your content should be mobile-ready
Content Branding
Your audience is scrolling through a sea of options on Pinterest. Content branding helps in communicating your brand name when your content is pinned on other boards by other people. The easiest way to do the same is by adding a logo to all your Pinterest content. In short, you need to brand your pins to make them more recognizable.
Add firepower to your content marketing game. Check out best content marketing strategy & tips for 2020-21.
Above are some of the most crucial considerations for creating a social media content strategy for Pinterest. Below are some pro tips to create killer social media content for business on Pinterest:
Pro Pinterest social media strategy for business in 2021:
1. Keep the image ratio around 2:3 for an ideal ratio. Size images around 600×900 pixels for best results.
2. Design unique custom Board covers for all your boards. Keep your titles short, informative, and add keywords in descriptions.
3. Use Pinterest analytics to get insights into performance. Consider it as a marketing and strategy tool to create future content.
4. Choose images that are eye-catchy because Pinterest is a visual platform. Lame images will drive away people.
5. Add "Save" button to your site to help users save your products and stay connected with you.
6. Users will interact with your products more frequently when you'll post exciting content regularly.
7. Use photos that don't have any copyright issues. If your business doesn't offer a lot of scope for great images, use sites like Unsplash to find high quality images.
8. Don't forget to interact with any response that you receive! When you reply to any user's response, it shows your business is active and running.
9. Use Pinterest to drive traffic to your best performing blogs, products, and services. Don't overdo this though!
10. Avoid adding excessive text in pin captions. Keep your captions short but keyword optimized. Simply describe your product or provide a link in captions to redirect your audience to your business page.
11. Include your brand's logo in the visuals. When your logo shines through the graphic, it gives the sense of originality and trust.
Bonus Pinterest strategy insights
Pinterest works best for businesses & brands that offer scope of creating visual content, such as photography, fashion labels, DIY crafts, restaurants, ecommece stores, and design driven ventures.
However, even big brands like Air Asia have started using Pinterest to engage their audience and build presence on one of the fastest growing social media platforms on the Internet in 2021.
Creating a social media strategy for Pinterest requires deep research, content planning, designing and sharing work. Hence, established businesses keep dedicated teams to manage and grow their Pinterest presence.
Don't have time to create unique content for your Pinterest and other social presence profiles? Partner with leading digital marketing experts to deploy a unique social media strategy for Pinterest. Email us at hello@upreports.com to discuss your social media goals with us!
Learn about our most popular digital marketing services:
Social media marketing services
Reputation management services