According to a report by research and market, The global electronic equipment repair service market size is expected to reach USD 104.57 billion in 2021. The growth is mainly being witnessed due to companies rearranging their operations and recovering from COVID-19 impact, which were earlier restricted because of COVID-19 guidelines. Moreover, The global electronic repair market is expected to reach 22.17 billion in 2025 leaving behind 15.11 billion in 2020.
Thousands of electronic repair service providers across the globe have embraced online marketing into their business and have started getting more business leads. Still, a lot of electronic equipment repair service providers underestimate the power of online marketing and hesitate to invest in it. 
In this blog, Upreports – the leading online marketing agency in India– will share everything about online marketing for electronic equipment repair service providers. From its benefits to effective marketing strategies, we will cover all important aspects.
Let's start with the meaning of digital marketing.
What is digital marketing?
Digital marketing is the process of promoting your expertise to connect with its potential customers using the internet, mobile devices, social media, search engines, and other forms of digital communication.

Also called online marketing, it is on the roll and covers search result ads, email ads, and promoted tweets – anything that consolidates marketing with customer feedback or a two-way interaction between a company and its customers.
Benefits of marketing for the electronic repair industry

These benefits will tell you why it makes sense to invest money in digital marketing:
up
Global reach
With digital marketing, the sky's the limit. Meaning, it removes all sorts of geological boundaries. You can open your doors to different states and offer your electronic repair services to customers unfamiliar with your repair capabilities. You can market to them with just a click and create awareness to people who otherwise had no chances of knowing about your existence.
Strong relations
When all the electronic repair shops were shut down during the COVID-19 lockdown, many electronic repair service providers managed to offer their expertise using online marketing. It helped them to showcase their repair capabilities to potential clients while obeying all the COVID-19 guidelines.
Knowledge sharing
Creating helpful electronic gadgets and repair guides is the easiest way to prove your business expertise to potential customers. Online marketing helps consistently cook up helpful blogs, DIY guides, and lets you feature and promote your services and capabilities.
Knowledge sharing also promotes positive brand awareness and the same helps businesses to grow faster in the electronic repair industry.

Affordability
We consider this as the biggest benefit of digital marketing for the repair industry. Online marketing is loved by hundreds of thousands of people because it is cost-effective. You can continually evaluate how it is promoting your services online. Measuring the ROI from your business campaigns helps you to re-work strategies and put the resources toward the right projects.
A lot of online marketing packages start at $500 per month only. Our basic package starts at this pricing too! Contact us if you have queries regarding our digital marketing packages.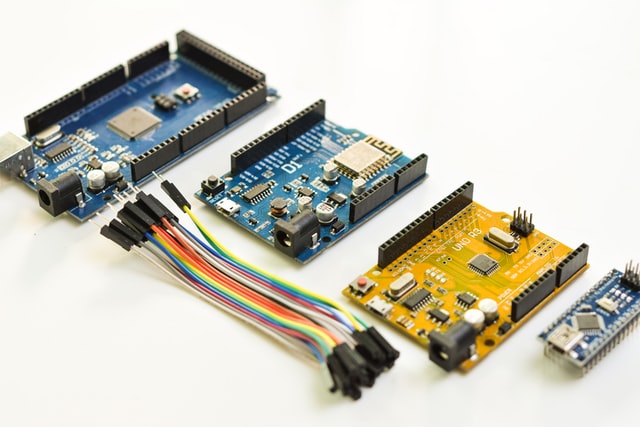 Above are the major benefits of digital marketing for electronic repair service providers. Now that you have an idea of why it is best to go for online marketing, let's learn about the best strategies to market your electronic repair services on your own!

Best marketing ideas for the electronic repair industry

The following online marketing tips will help electronic repairers to improve their service for their customers and generate growth and revenue:

Build an SEO-friendly website

Digital marketing experts say that search engines like Google and Bing look over 200 guidelines to rank a website for a particular keyword. Do you know what it means? It means if you manage to rank higher for a particular keyword in organic results, you will get more than 36% of visitors searching for that particular keyword.

Therefore, while developing your electronic repair website, concentrate on on-site SEO parameters. Make sure to add keyword-infused content. Reduce page loading time. Also, add a bot-friendly sitemap.

Email marketing

Email marketing is the hidden gem of effective digital marketing strategies for electronic repairers. It lets you send words right into the inbox of your potential customers where your competitors' tactics to kill their competition don't exist. Distribute a well-researched business service at affordable pricing through email.

YouTube SEO guide to get higher video views in 2021.
Use their email addresses to send personalized messages to draw their attention towards your business and grow your loyal client base.

Create social media profiles

Without active profiles on different social media channels, you are missing out on a potential customer pool worth 4.48 billion people. Social media help electronic repair service providers to gather visitors by ranking their posts as per the number of likes, hearts, and comments and demonstrate their business directly on the user's feeds.

Create business profiles on social media platforms like Facebook, Instagram, and Pinterest to promote electronic gadget repair services with exciting pricing offers.
Ask for reviews

Promoting your electronic repair services without getting reviews is like winking at a girl in the dark. You know what you are doing, but nobody else does. Ask for a happy customer review. It will help your potential clients visualize the repair services they are considering from your website.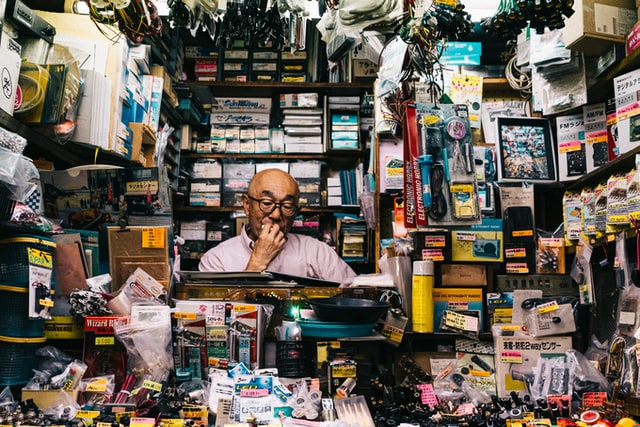 Make YouTube videos

YouTube is known to be the 1st video platform and 2nd largest search engine next to Google. People upload more than 100 hours of video per minute to this platform. Using it for promoting your repair services is one of the best ways to communicate to a wide audience.

Create a YouTube channel with your regular Google account and start uploading useful DIY repair guides and promotional content. Make sure to conduct an audit of competitors to see how your channel measures up and identifies opportunities. Focus on the right topic and do the research before you press record.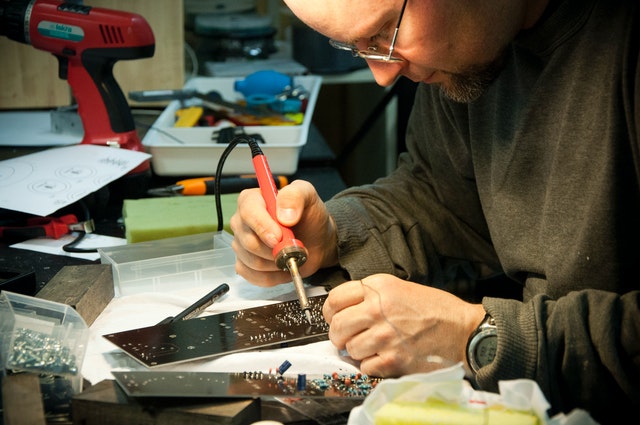 Marketing for electronic repairers: Get help

Above are the best online marketing ideas for electronic repair service providers. Digital marketing has become more vital than ever for the repair industry in 2021. If you are an electronic repair service provider, make sure you are utilizing these tips to run your business, create and deliver DIY guides, and sell your services online.

Get in touch with our team of marketing experts to request a free consultation for your fitness center. Send an email at hello@upreports.com to start a discussion!
Learn about our most popular digital marketing services: 
Social media marketing services India
Content creation and marketing services in India
Also read:
Also read:

Off-page SEO techniques and strategies to reap Google benefits
Discover how much does digital marketing costs in India.
33 linking building techniques and strategies for massive backlinks