Google has become a major driver of footfalls and sales for small businesses. That is the reason why role of local SEO for small businesses has become very important. For those who don't know the SEO basics, Search Engine Optimization improves the presence of your business on Google for relevant business searches. Pretty simple, right? Actually, it isn't.

In 2019, small business owners know the importance of first-page presence of Google but they are not exactly sure how to do promotion and brand building to rank. They often keep dedicating efforts in marketing areas that don't end up giving sales and traffic mileage. That's why Upreports decided to create this small business SEO checklist!

With our DIY SEO for small businesses, you will be able to direct all your energy in areas that are highly rewarding. Keep reading for ace SEO tips and ideas to kickstart your SEO:

Google My Business page

Google My Business page is an amazing tool to get your small business on Google search and Google Maps. Google My Business results appear above normal Google searches. Something like this: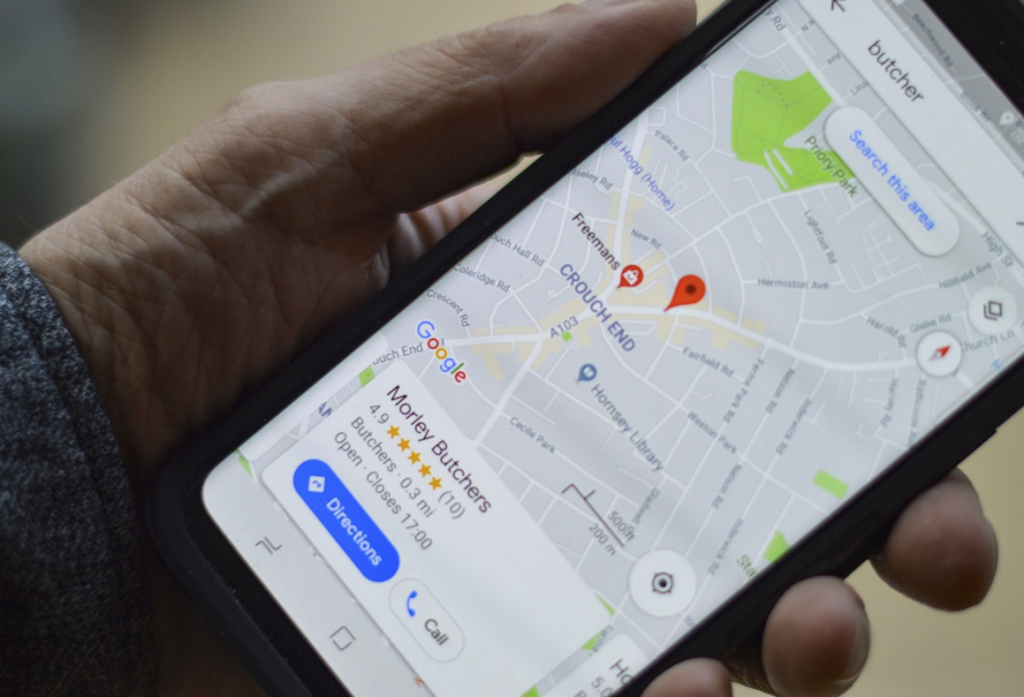 All you need to do is setup your GMB page by filling in all the necessary business details. Based on the business description, your Google My Business page will be visible to the public when they will google relevant search terms.

How to create GMB page?

Step 1:
Create a gmail account for your brand.
Step 2:
Get the basics of Google My Business.
Step 3:
Click on the start now button to start giving the details.
Step 4:
Once you click on the start now button, you are all set to fill in the details that GMB will ask.
Step 5:
After you filled all the details, click on finish and your Google My Business page is all set.

How to make your page rank?
Good review are a plus point
Positive comments adds on the value to your GMB
Map list the pages of your website on Google My Business page
Choose right keywords for your business description
Google my business page is also an open platform for everybody to share their thoughts about the brand. It gives an options of reviews, comments and better reviews result in better ranking and listing on search engine. It also comes with an option of map listing where you can link the pages of your website by adding small description about it.

Google my business page is a great tool to get a good ranking and you should definitely try it out.

Keyword research
Keywords help optimizing a website, blog, video, image, or other form of content for search engines like Google & Bing. If you are a small business owner new to this term, you might be wondering:

What the heck are keywords?
Keywords represent topics or ideas on which your content is based. These are words or phrases that you type in Google to find information, products, people, or anything else. Example, you want to see how an apartment costs in London. You will go to Google, and search 'apartment price in london'. Like this:

So, 'apartment price in london' is a keyword. And it's important for a realtor who operates in London.

Keywords are really important part of SEO as they are the reason why websites pop up during any search. Hence, it is obvious that keywords play a crucial role in good search engine ranking. Using the right keywords therefore is the biggest SEO tip for small businesses.

Now, the next question that would probably be coming to your mind is:

How to find right keywords?
Decide a topic on which your content or site page would be based on.
Think of words or phrases that are relevant for your content and also can be searched by the audience.
Search for other similar terms connected with your keyword..
Keyword research tools like WordStream Free Keyword Tool can be used to discover keywords
And you are good to go!

After following these steps and finding the right keywords for your small business, next step on our small business SEO checklist is to use them in right way. Here's where keywords MUST be used:

Page title
Meta description
Subheadings
Content
Alt texts for images
URL
Google My Business page (if you have any)
Social media profiles
Launch your website

Having a website is very important DIY SEO tip for small businesses since it adds a lot of value to your online presence. A website contains every information of your business. Whenever someone would like to know about your products and services, the first thought in his mind would be checking out the website. It adds credibility to your business by giving a strong proof of your company's existence and providing trust to public. Creating a website however is not as easy as it sounds.

What makes a website amazing?

An amazing website is the combination of:
Attractive design
Precise information
Amazing content
Targeted on-page SEO
Most business owners and entrepreneurs don't know how to build a website, and this is where web design agencies come in. Hire a team that understands your goals and is ready to work in your budget. Don't want to pay anyone? Don't worry, as there are platforms like WordPress and Wix on which you can make your own website easily.
Initial SEO is super important

Getting initial SEO of your website right is really important. If you missed the keywords in content and didn't segmented the keywords correctly, website will struggle to appear on first page of Google.
Don't forget to integrate a blog to your website since it will help you in publishing content frequently and increase site authority.

Got a website but it doesn't generate business for you? Email us at hello@upreports.com and we will tell what's the problem.
Setup social media profiles

Social media is a quick and affordable way to reach your target audience. Setting up official social media profiles for your business will help build future assets for your business. Don't miss to add this tip in your checklist of SEO for small business. To begin with:
Make sure that URL of your social profiles have your business name.
Spend time in crafting the perfect business bio (short and long)
Add all the sought details (like email, working hours, etc.)
Internet is home to billions of people, and social media helps spot your target audience easily. Let's see how some of the major social media platforms come with features that are highly valuable for marketing:

On Instagram: Hashtags are the perfect way of spreading your content among people having same interest. Use relevant hashtags that represent the image or video posted and you will instantly connect with right people.
On Facebook: Facebook has thousands of groups based on different interests, industries and communities. These groups are amazing places to talk about your products and connect with potential customers. Also check out our Facebook content strategy guide for more insights!

Just like these two, Twitter, Linkedin, Snapchat and Pinterest are also really useful for digital marketing. Pro tip: Start with fewer social media sites while focusing on audience building.

How to create social content?

Selection of content should be dependent on your message requirement and audience. Below are quick tips and ideas to help you create impactful social media content for your social platforms:

Type of content – Think what type of content influences your audience the most? Is it creative images, DIY video, or insightful updates?

Audience insights – Observe your audience and change your content approach. Stalking your competitors on social media is the easiest way to gather insights about your future audience.

Using hashtags – Most social media channels use hashtags to make content discoverable. Make a list of hashtags that are right for your business and use them in every post!

Keep it real – Nothing works better than authenticity on social media. Going live on Facebook, posting team photos, and associating with causes help a lot in growing audience .
Create content
Content can be anything that talks about your products, services, industry, team, or other related aspects to your small business. It can be a blog, video, image, social media update, or short promotional copy. Without content, SEO is literally not possible.

Creative, valuable, information and educational content draws maximum attention from the public. Be it small businesses or big brands, everyone is working on content to generate sales, traffic, and profits. Any small business SEO checklist is good for nothing if it doesn't talk about content!

Now that know what's content, let's talk about:

How to create content?

Before you sit on your desk to create the right content, be aware about what type of content your audience wants to see. We all know that creative content get max social mileage and to create one, you have to:

Think what your audience cares about.
Find out what media (blog, video, or image) are they into
Figure out the creative liberty your industry allows
If you plan on curating the content, don't forget to give it a unique structure. A creative yet relevant content is the best way to gather traffic on your website.

Most in-demand content format

These days, the most eye catching content type is video. In this era of hustle, people are giving more attention to the content that is short, informative, crispy and easy to consume. All these characters can be found in video content. Human eye span is just 8 seconds these days. Therefore, it is appropriate to choose the right format for grabbing human attention.

Once content for your website is ready and published, the role of social media & sharing comes in. Must be wondering how, right? Social media is a perfect platform to spread your content. Below are few ways to use social media as a medium to spread your content.
Spread the content link in appropriate groups of facebook.
Use instagram's bio to spread your content among your followers.
Twitter can be a good platform to spread your content with the usage of appropriate hashtags.
This is how you will take a step forward to make your content go VIRAL.

Learn how we made a small institute get on first page of Google! Read case study.
Look into Data

Once you have started creating and sharing your content, the next step is to see whether it is reaching the people you want it to reach. For that you have to analyze the data. This SEO tip for small business helps you to measure results and making changes in your SEO approach.

Where to find data?

Data related to website visitors can be found on Google Analytics. Tell your website developer to set it up when the website goes live.
Keywords and ranking related data can be seen on Search Console. Your website developer or SEO guy will do this setup as well.
Social analytics – Social media sites like LinkedIn, Facebook, and Pinterest have their own analytics which can be accessed from your profile itself.
Above tools can be used to check the performance of your website, keep track of organic traffic and fixing site issues.

Most important data points to check

Tools like Analytics and Search Console will give you access to thousands of data points but you don't have to check all of them. Start by checking:

Location data: If traffic of your city is important for you but you are getting it from everywhere else, then, something is wrong. Check audience insights in Google Analytics to see the cities or countries from which you are generating traffic.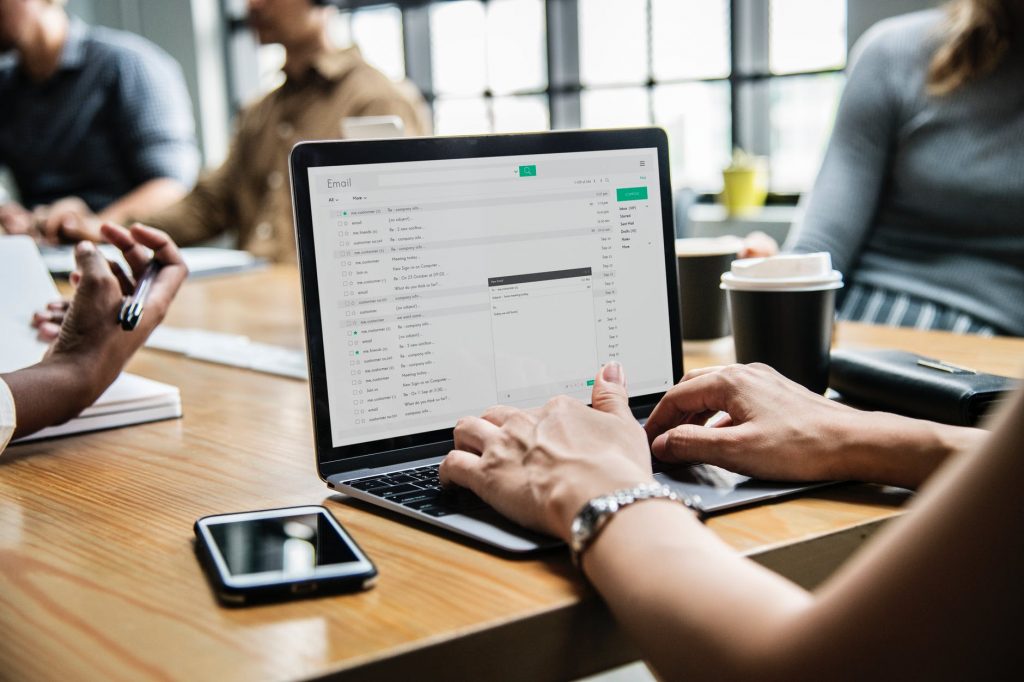 Demographic data – This data report will provide you gender and age based information about your audience. This helps in figuring out whether you are reaching the right people or not.
Traffic sources – This data report helps you see traffic distribution of Organic, Social, Direct, and Referral sources. It will help you figure out which channel is most rewarding for you!
Keyword performance – You have been working hard for ranking for few keywords. This metric will tell you whether your efforts are working or not. Search Console is the easiest place to find this.
Want to see whether you are winning or losing in digital marketing? Request free SEO audit report to check where you rank on Google.
Get reviews
Online reviews make the digital reputation of your company. This is crucial for your business since people nowadays read reviews before buying from businesses. According to a survey, 87% of customers don't trust a company with bad reviews.

Where to get reviews?

There are different review sites for different industries but some stand apart when it comes to gathering reviews and building strong business presence. Reviews not only look good on review websites but also can be added to website as shoutouts from satisfied customers and clients.

It is always best to ask your happy customers to review you on:
Google My Business page – Perfect for local businesses.
Yelp – Perfect for restaurants and professional services
Trustpilot – Perfect for service focused businesses
Above mentioned reviewing sites are very popular and also crowded by people looking for products and services.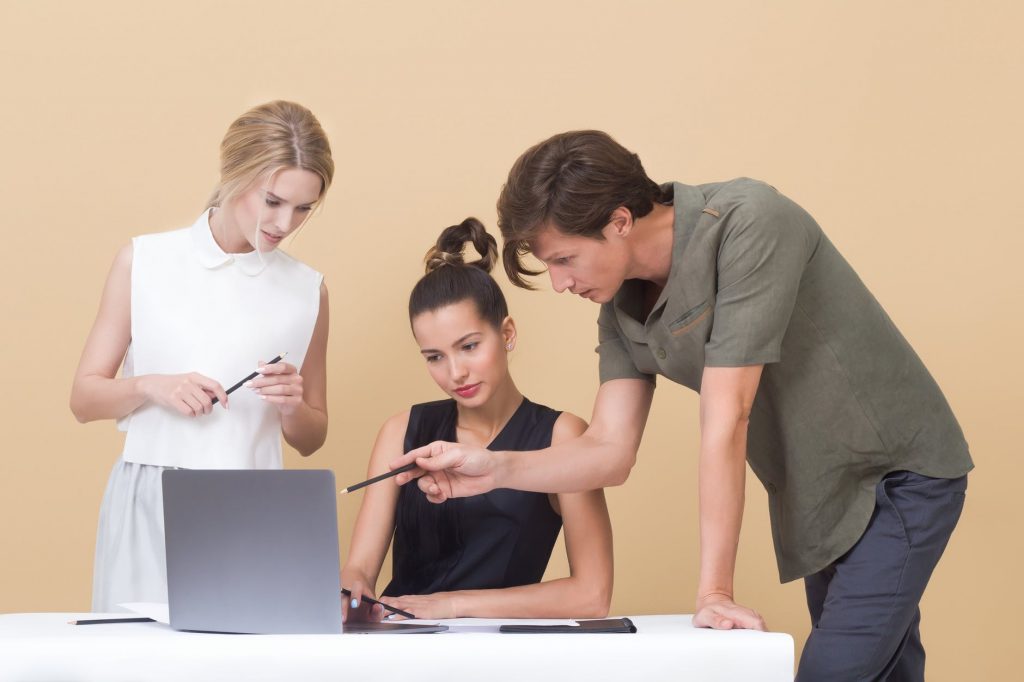 How to gather reviews?

Gathering reviews is an art as well as science. A mix of offline and online steps can be taken to increase your positive review count. Start by creating or claiming your profiles on relevant review and business listing sites.

Claimed all the critical profiles? Now, shortlist 3 that are most important for you and start inviting people you review you on them. Here's how to do the same:

Whenever you hear from a happy customer, send her a link of one of your review profiles and request few lines.
Have a 'Review Us on Google' sign on your offline store as well as website.
Link reviews to discounts and rewards to quickly build your base of online positivity.
Tell you friends to say good things about your business! This is a SEO tip for small businesses just getting started online.
Want to upgrade your business into a brand. Here's a video to help you out!
Collaborate with people
Collaboration simply means working together with someone. In terms of SEO and SMM, it means partnering with people who have search and social authority online. This is a great SEO tip for promoting your small business by using power of people who are already big on social media.

Collaborating with others has tons of benefits. Below are the most important ones:

It builds more trust in the minds of people as your business is spoken about a figure of authority.
It introduces you to a new set of people who earlier had no knowledge of your existence.
It is a cheap way to get access to engaged audience of others.
Who to collaborate with?

These days, collaboration is the best, easiest and an affordable way of generate business mileage. Usually, collaborations are made with bloggers and social personalities with decent or huge online influence. You must have seen people having high number of followers on Instagram or Youtube talking about products. These people are influencers who are mostly paid to create such content.

Influencers are not only limited to social media though. Popular niche bloggers are also huge following and authority.

How to find influencers?

Finding the right collaborator really important. It's crucial that your business is being promoted through a name that has access to your target audience and can generate interest about your product or service. For example, if you sell sports store, you shouldn't go to a fashion blogger. The followers of that influencer will simply ignore you.

Below are the easiest way to find influencers:

Use Instagram Search to look for accounts that appear for tags relevant for your industry.
Use Google search to find bloggers that have written about topics that your audience cares about.
Use Google to run searches like 'top + industry +influencers' (example, top fashion influencers).
Partnering with niche influencers is big amongst small and mid size businesses. For SEO mileage for your small business, focus more on the second point mentioned above. A backlink to your site from such a blogger can do wonders!
Only modern SEO gets results

It is widely known that SEO generates business value but only if efforts are made in the right direction. While we tried our best to share DIY SEO for small business checklist and guide, some aspects can be tough to deliver on your own.

SEO requires a good amount of time to generate results and small business owners often find it hard to find the same. So, rather than handling online presence by themselves, they hire SEO and digital marketing agencies at a small monthly fee.

Need more tips and ideas to grow your business online or need help with any of the above mentioned points? Email us at hello@upreports.com for free consultation and friendly advice.