70% of marketers believe SEO is more effective than PPC. That's because SEO pays off even if you stop investing in it after a year or two. However, a lot of business owners struggle with it because they don't truly understand how on-page SEO works and techniques that matter the most. 
That's precisely why Upreports decided to create this post. We will talk about: 
Meaning of on-page SEO
Importance of on-page SEO
Techniques of on-page SEO
Tips and hacks of on-page SEO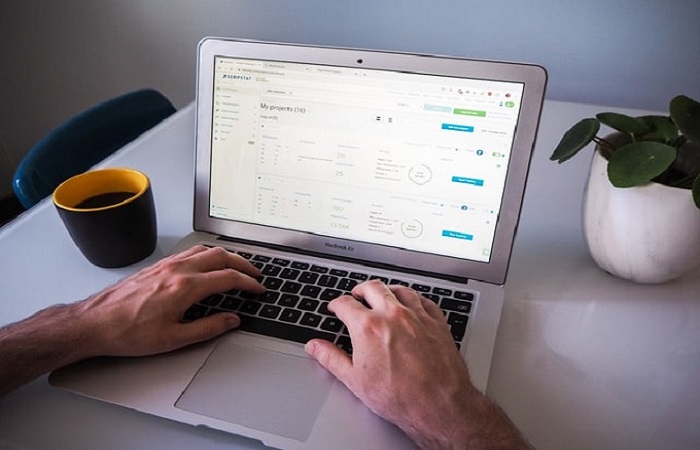 Let's learn the meaning of on-page SEO first!
On-page SEO: Meaning
Also known as on-site SEO, it is the process of optimizing web pages, content, and media for search engines so that they rank higher and get more traffic. On-page SEO includes a lot of ranking factors that are used by Google to determine ranking of site pages for unique phrases.
On-page SEO: Importance
It is literally impossible to rank on Google, Bing and other search engines without master on-page SEO. Off-page SEO delivers results only if you score high on on-page SEO.
This makes on-page SEO practices and techniques really important. Sadly, a lot of young marketers and business owners don't spend enough time on on-page SEO and focus entirely on off-page SEO. This delays results massively.   
On-page SEO techniques
Let's learn about top techniques of on-page SEO to rank higher on search engines: 
Choose right keywords: Without the right keywords, you simply cannot do on-page SEO correctly. Use keyword research tools like Ahrefs to choose the best keywords for your site pages and media. Every ranking-critical page should have at least 3-6 focus keywords with decent volume.  
If you don't have a paid SEO tool, consider using free tools like UberSuggest to get a generic idea of keywords for your most important keywords.
Create right heading tags: H1, H2, and H3 plays a major role in communicating what your web page is all about. So, keep your major keywords in your mind while creating heading tags for site pages, blogs, and product pages. 
Try to find the perfect balance of user experience and SEO while creating heading tags. Trust us, this on-page SEO tactic will pay off in a massive way. 
SEO basics and terminologies to start SEO on your own
Keep content lengthy: Lengthy web pages and blog posts get higher ranking on the search engines and bring more traffic to the website. For a web page, try to cross the mark of 500 words. In case you are active in a competitive industry, then, hitting 800+ words will give results. 
In terms of blogs, it's best to create a mix of short and lengthy blogs. That's because every business creates content nowadays and length is a signal that you have been thorough. 
Take care of Internal linking: A lot of website owners and SEOs miss out on internal linking thinking that it doesn't play a major role. That's completely wrong. Internet linking is beneficial as it helps connect similar pages and pass on page authority. 
If you have built a huge content base, then, internal linking can be the secret to push ranking of specific keywords. No wonder, top SEO experts consider internal linking a major on-page SEO technique. 
Increase website speed: Imagine you are visiting a website but it is taking too much time to load. You will be irritated, right? Well, you won't be the only one. Google gets irritated too and slow websites are ranked lower. 
So, make sure the speed of your website is lighting fast on both desktops and mobile devices. Check your website regularly through Page Speed Insights by Google to make sure that things don't slow down. Speak with your developer if pages are taking a lot of time to load. 
Embrace mobile friendliness: Mobile devices drove 61% visits to the websites in the USA back in 2020. Google too has started giving mobile-first indexing top priority. These numbers are proof enough that your on-page SEO will be impacted in a big way by this factor. 
Invest in making your website mobile friendly to make it easier for your audience to reach you and your business. If your website is not mobile friendly, speak with your designer for an upgrade.  
Invest in rich media: People love images, videos, and other media more than plain text. That's why adding a variety of visual content to your website is a good on-page SEO practice. Use high-quality images, videos, and other multimedia content to attract more visitors. 
Correctly optimized images also rank in Google's Image Search. So, use file name, alt tags, and image description to prepare them for higher ranking
External linking: Google has again and again suggested webmasters to link knowledge and data sources through their content. Businesses however avoid doing this, thinking they will pass link juice and weaken their chance of ranking. 
That's obviously not true. Linking to authority sites and resources helps improve on-page SEO. So, create at least one outbound link through web pages that are not strictly product and service focused. 
Create fresh content: Google loves fresh, thoughtful, and actionable content. So, avoid creating content on the same old topics. Search for new topics and recent trends to create fresh content for your website. 
For example, if you are an event planner, then, you can share new food trends, decor tips, and event reviews. Avoid copying from your competitor websites at all times! Remember, fresh is the best on-page SEO tip of 2021! 
Off-page SEO techniques and hacks to rank higher in 2021
Optimize page content: If you have been working really hard to rank a page but it's not happening, it's time to relook at the page. From headings to paragraphs and keywords to linking, check everything from a new angle. 
Include similar yet less competitive keywords in the title, Meta, and content of the page. In case everything looks good already, consider increasing the content length. 
Benefit from comments: Some websites often made the mistake of restricting comments on their blogs as they are afraid of spam. This is not the right approach if you consider on-page SEO. 
Comments are the easiest way to get fresh content on the page and prove its relevance. So, let those comments roll in. Reply to every comment sincerely to benefit from the new page updates.
How to build backlinks in 2022 to win more sales and traffic
Improve user experience: Page speed, structure, and usability have become more important for Google in the past decade. A website that delivers bad user experience has very less chance of ranking on top Google pages.
So, never stop working on improving UX. Invest more time on finding bugs and errors in your website. This is the best on-page SEO technique we can share with you!
Control content quality: Spelling errors, bad grammar, and language issues can spoil your on-page SEO. That's why you should always keep an eye on the quality of content hosted on your website. 
Engaged an experienced team of content writers to draft the website copy. Also schedule monthly checkups to make sure that typos and errors are identified and fixed. 
Go aggressive on content: If only 2 new pages come out from your website every month, Google won't consider you the market leader. If 20 new pages come out, then, you will definitely be on Google's radar. 
More fresh content means frequent indexing and steady growth of impressions. If you are a micro or small business, publish at least 6-8 blogs or site pages containing high quality content every month.
If you have a bigger budget, well, 20-25 new web pages every month will boost on-page SEO massively.
Hire on-page SEO optimization experts 
We hope that the above post helped you learn about on-page SEO and its techniques to achieve high ranking, traffic, and sales. Business owners who have lack of time and expertise to hire online marketers should engage SEO talent with deep expertise in the same.
Have questions in mind? Email us at hello@upreports.com to get a quick reply from top online marketers. Discuss your SEO goals with us to get free and friendly advice. 
Learn more about our services: 
Social media services in India
Reputation management services in India
Brand building services in India