It's a known fact that a bad business website design sends a wrong message about the business. Generally, a business website represents the quality of products, services and also depicts the vision of the business. Recent studies have shown that customers have an instant reaction to a website. An outdated design, bad UI, and poor content leave a long-lasting bad impression about the business.
Considering the critical nature of business website design, our team of analysts & designers has compiled critical points to emphasize on the same. Let's find out what bad business website design says about you and your business:
It says that your products are not that good
If your products are of sub-standard quality, then, it's pretty hard to win a customer with just a good business website design. A good website and product go hand in hand. However, with a bad business website design, even the best product in the market will fail to impress.
It's easy for you to win over a customer if you have both great products and an awesome website. A great website along with promising products allows you to communicate well with your targeted audience. High quality images, good product description, and informative content are a great sales maker.
It says that you don't care about your customers
Websites ought to be simple, easy to use and should allow us to find exactly what we look for. The key objective of a business website is to convert visitors to loyal customers/clients. However, if visitors are put across a confusing or an outdated website design, then, it becomes pretty hard to convert them.
A confusing website quietly says that you are not interested in providing your clients with the best user experience. After reading this, do you think your website might be outdated? Review your website and examine it on various aspects to make it easy for your users.
Don't forget to read this amazing website launch checklist to make sure your website stand out!
It says that you are behind the technology
We live in a technology-driven world. A recently concluded study found that more than half of the businesses are still using old technology equipped websites which directly affect their businesses and exposes them to security breaches, lower engagement, and poor visibility on search engines.
Nowadays, design technology cannot be ignored, especially on a business website. Outdated business websites typically run on old design methodologies and in result give a bad name to the company. Bad business website design creates a wrong perception and directly affects sales as well as profits.
It says that you don't care a bit
When your business website design looks outdated, then, it simply conveys the message that you just don't care about the needs of your customers. Business websites are the go-to place for customers interested in learning more about a business they are interested in buying from.
When business owners usually don't care about their website, then, visitors may think that they lag behind from competitors and take things for granted. This is something no business wants to convey but is something bad business website design conveys immediately.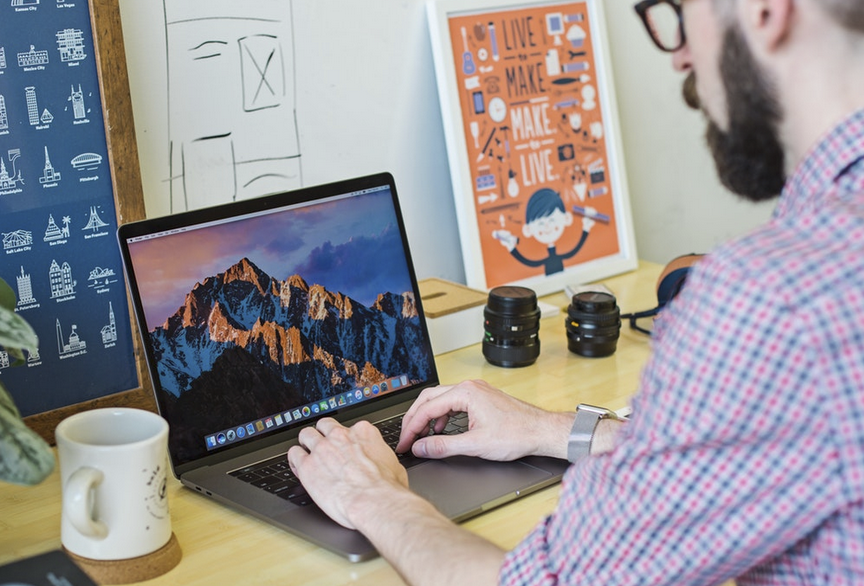 It says that that you are not professional
A survey reveals that 75% of consumers say that they judge a business's credibility based on their website design. A bad business website design makes sure that you look highly unprofessional on the internet.
To improve business website appeal, enhance the user-experience by following UX standards, make the business website more focused, and use high-quality informative content. Spelling mistakes and non-working links are simply no-no.
Want to take your business website on the first page of Google? Check out our brand building guide!
It says that you are having a hard time
Businesses that are struggling in the real world rarely have time to manage their online presence and invest in modern business website design. This may not be the case always but customers surely perceive it this way.
When your business website has not kept pace with time and belongs to the 80s, it makes potential customers or clients question whether your company is still in operations or not. This can literally drive away your customers and cost you thousands of dollars.
Business website design – Endnote
A website is not something that you make once and forget for years. Timely website upgrades and enhancements ensure that your target customers get best user experience and latest information about your business. Regularly review your website and focus on providing customers with modern web experience.
Wonder whom to contact for your business website design requirements? Get in touch with the top team of designers and analysts known for delivering websites that delight visitors, generate sales, and drive profits.
Reach us at hello@upreports.com to start a discussion on website design, digital marketing, and business growth.
Check out what people have to say about our services on Quora!
Follow Upreports on LinkedIn for amazing content, marketing strategies, and much more!
Learn about our most popular digital marketing services:
Social media marketing services
Reputation management services
Content creation and marketing services