Thinking of conducting an online survey but wondering how to go about it and where to start? If it's not done correctly, online research and surveys can lead to waste of time as well as money. This is why Team Upreports decided to walk entrepreneurs and businesses through the process of conducting online surveys efficiently and effectively.
In this blog, we have jotted down 8 steps that are crucial for online survey planning and execution. Read on and learn how to conduct online surveys and research on your own!
1. Decide your survey goals
Before spending your precious time, energy and money on conducting an online survey, you should first think about your survey and research goals. You have to be very clear about why you are conducting an online survey in the first place.
Do you want to know what customers feel about a newly-launched product?
Do you want to gauge into buying behavior of potential customers?
Do you want to know how millennials feel about advertising?
To be specific, you have to figure out what are the insights that you are looking for. This mainly requires brainstorming with your team or thinking out loud.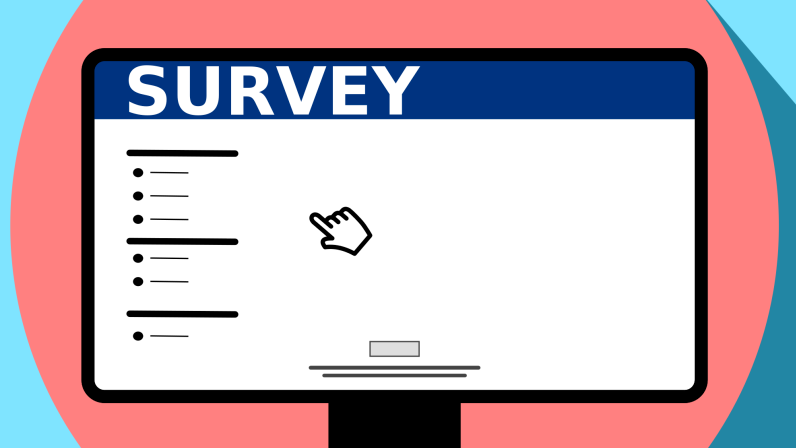 2. Identify participants & decide sample size
Now that you have a clear picture in your mind why you want to conduct an online survey, you need to identify the right participants for your research. This is super important because only their survey replies will help you gather the right insights. Care for an example?
For a baby food company active in developing countries, the right survey audience will be young mothers. Only their opinion matters to the company since they make the purchases for babies. Making fathers' part of the survey will not generate the right insights.
After identifying "who to ask", you need to decide "how many to ask". Make sure that the sample size is sufficient enough to derive strong conclusions. A very small sample size will paint a skewed picture and eventually derive results that might not give complete representation to the target audience.
3. Create a list of questions
This is one of the most critical steps in conducting online survey & research efficiently. Create a list of questions that will extract most from your audience. Every question you include in the survey should match to your objectives. When writing the questions, keep below tips and ideas in mind:
Keep the language very simple and avoid ambiguity.
Focus on asking closed-ended questions which can be answered by simple yes or no.
Keep open-ended question to the minimum.
Use short multiple-choice questions since they can be filled quickly.
Provide a balanced set of answer choices. If your answer choices include "yes" and "no", it would be better to include "maybe" too.
Keep opinions out of the questions. Asking something like "We think our service is best. What do you think?" won't work.
Keep your survey short. A lot of questions will discourage participants.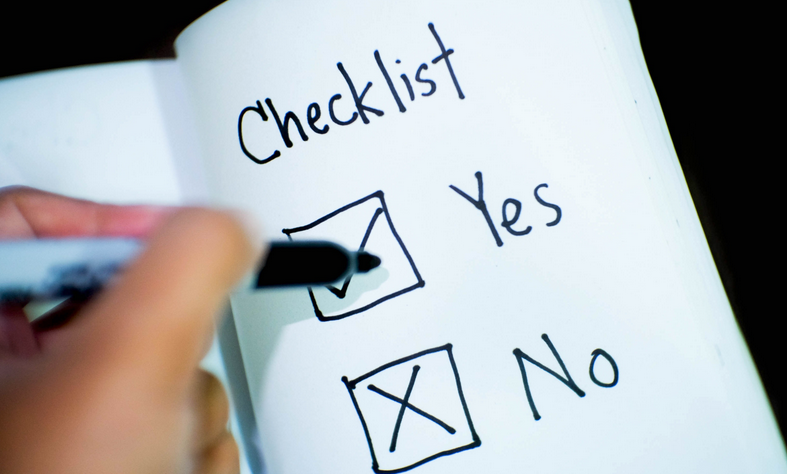 With a good set of questions, you can provide your respondents with a quick and easy online survey experience. Top market research & survey companies take care of all such details on behalf of clients!
4. Create survey questionnaire
Your list of questions is ready. Now it's time to create survey questionnaire. The layout, design and language of your survey depend on your target audience. The survey targeting old people will be different from the one targeting teenagers.
Start with giving your survey a fitting title, introducing yourself or company for whom you are collecting data, and the purpose of conducting survey. This will help people understand the goal of questionnaire, making participants more likely to fill it. The way you design and present questionnaire to your respondents is also very crucial for the success of your survey.
A good-looking questionnaire will definitely get more responses. Survey tools like Google forms come with various color themes and design options that help in improving visual appeal of the questionnaire.
Pay special attention to order of questions. Start with easier questions and work up to more complex ones. This will help the participant smoothly sail through the questionnaire. People are also more likely to answer shorter questionnaire. So, keep it as short as possible.
5. Invite participants & answer queries
Now that your online research survey is ready, it's time to invite the participants. There are various ways to send the invitation. You can:
Send email invitations
Post your survey on social media platforms like Facebook.
Embed your survey on your website.
SMS the online survey link to your audience.
Send the web-link of the survey to your contacts
Most businesses have access to user information like email addresses and phone numbers but in case you don't have the same, there are many other ways to conduct an online survey. Want to know what they are? Email us at hello@upreports.com to discuss your survey goals and we will share the best way to connect with your audience!
6. Gather your responses
Collection time! Of course you want 100% response rate. You want every participant in your target audience to respond. Honestly speaking, that's a bit hard to attain. Still, you have to make sure that a good number of people from your sample size respond to your online survey.
Telling respondents the purpose of the research and why their feedback matters will make them feel responsible for filling out the form which in turn would increase your response rate. You can also offer incentives gift vouchers and chance of winning something in a lottery to the participant.
Investing in a survey tool that gathers the responses automatically will greatly save your time.
7. Analyze the results
It's time to begin the process of analyzing your online research results. With online survey tools like Zoho, the gathered data is stored, processed, and presented in graphical form. The analysis of data is very simple if such survey tools are deployed by your online survey partner. Want another survey tool for your reference? Here you go!
With Survey Monkey, you can browse individual responses; create and export dynamic charts; use filters to analyze specific segments; and do so much more. Always remember your top research questions which you outlined during research and analyze the data to get answers of those questions.
8. Write a report
Your survey is complete and now you have to do one last step. Report it! A report will keep a formal record of your survey research and can provide a foundation for future research efforts. Write a detailed report about your entire research process and findings with strong conclusions and recommendations.
Use simple language, elements like tables, graphs and diagrams to present it in an interesting way. The overall quality of the survey project will be judged on how well the report is written and presented. So take your time and make a good one.
That is all you need to know about how to conduct online survey efficiently.
Get online survey help asap
A soundly designed, analyzed and well reported survey provides businesses and entrepreneurs with valuable insights that assists decision-making and crafting innovative strategies. As you must have figured out by now, conducting an online survey or research campaign is not easy as it looks.
Team Upreports have been helping brands, business owners, and private equity firms undertake offline as well as online surveys for many years now. Our team works with proven survey methodologies and processes to guarantee survey success to our every client.
Email us at hello@upreports.com to discuss your survey requirements and get free consultation from our survey experts.
Interested in becoming a brand online? Below video is a must-watch!