Wow, the past week was loaded with major technology updates. Don't worry, we have brought the major tech, social media, and growth ones for you!
Let's quickly go through the biggest stories of the past week and learn what all happened in the digital world:
Instagram introduces keywords to its search
Move on hashtags, Instagram has fallen for facilitating content search with the help of keywords. This feature will soon do away with the use of hashtags for searching images and videos on IG. The new Instagram keyword search works by allowing users to type in a keyword such as "digital marketing tips" rather than being limited to a hashtag like #digitalmarketingtips.
Learn more about Instagram content creation to get more likes & followers in 2021
YouTube updates its video analytics
YouTube Analytics is getting updated with a new report that will show creators how viewers are finding their videos. You can find the new report in the Analytics tab in YouTube Studio. In the Overview area, there's now a section titled: "How viewers found this video."
Traffic sources included in the report are:
Notifications
Subscriptions feed
YouTube recommendations
Channel pages
Other
The YouTube team doesn't explain what 'Other' sources would be but we think it will be very much like Referral in Google Analytics.
Source : YouTube
Don't know a thing about digital marketing? Start by watching this video.
Instagram obsesses on Reels
A recent update to the Instagram app suggests the company is going all-in on Reels. Those who have logged in to Instagram over the past couple of days might have noticed the change to the user interface.
On the bottom navigation bar, users will now find a Reels button and Shop tab where the Create button and Activity tab once were.
Instagram Announces:
"Today we're announcing some big changes to Instagram — a Reels tab and a Shop tab. The Reels tab makes it easier for you to discover short, fun videos from creators all over the world and people just like you."
Twitter's disappearing tweets called Fleets
Twitter has announced a new way of tweet known as Fleet. It is a temporary tweet that will disappear after 24 hours. Twitter has introduced Fleets to encourage more people to join conversations in a way that will feel safe.
Here the official announcement:
Snapchat allows users to display their follower counts.

Snapchat has finally decided to give its users the ability to display how many users they have on their public profile. This might look similar to the followers' counter on Instagram.

Earlier, Snapchat has never shown follower counts publicly. Only users themselves know how many followers they have. Here's the statement from the folks at Snap:

"We have listened to feedback from our creator community and many of them showed concern in having the option to show that their account on Snapchat is growing," said Snapchat spokesperson. "So, starting today, we are giving creators the option to display their subscriber counts on their public profiles."

Subscribers counter can signal Snapchat's users that your business is relevant to follow and they can enjoy your content.
With a public profile, you can add a bio, profile photo, website link, email address, location, and more.

Source: Tubefilter
Optimizing Google Maps listing is easier now
In the past few months, we have seen small businesses struggle with the task of optimizing their Google My Business listing. So, we decided to do something about it and what we did came out as a blog!
Read our Google Maps optimization blog to boost your Google Maps listing to the top 3 positions!
And we were feeling a bit crazy in the past week and came up with this to promote our online reputation recovery and management services.
Isn't it cool?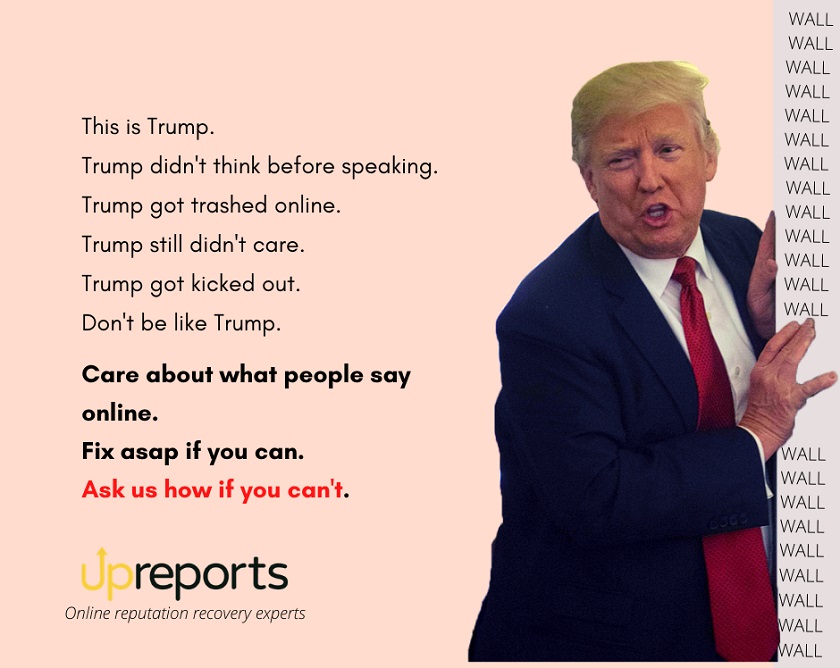 Don't overpay to fix your online reputation. Learn about online reputation management costof 2021!

Email at hello@upreports.com to discuss your content, SEO, social media, and growth requirements.

That's it! These are the most popular stories on social media from the ongoing week.
From social media to search engines, Upreports can help you dominate every technology-powered realm.
If you are struggling with digital marketing, hire our team of experienced content creators, SEO experts, and branding experts. Our digital marketing packages start at $500 USD per month only!
Learn about our most popular digital marketing services:
Social media marketing services

Reputation management services

Content creation and marketing services