The global retail sales of footwear and apparel reached $1.9 trillion in 2019 and it is expected to grow above $3 trillion by 2030. The clothing industry continues to have positive growth especially in Asia and European regions.
While COVID has forced many businesses to face low sales and the majority of businesses are using online marketing for their clothing business growth. Still, some clothing store owners avoid investing in it as they are not aware of the benefits of investing in marketing. That's why we decided to create this post!
Upreports will share meaning, benefits, and DIY tips of marketing for clothing businesses.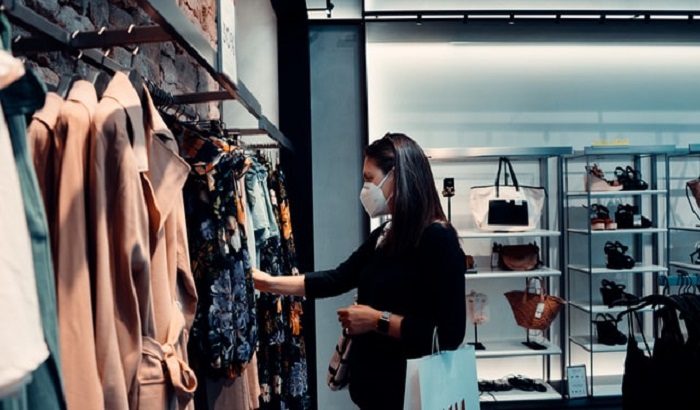 Let's understand the meaning of digital marketing first!
What is digital marketing?
Digital marketing refers to advertising apportioned using digital channels such as search engines, websites, social media, email, and mobile apps. For clothing stores, it is the process of developing marketing and communication strategies to contact new customers.
Unlike traditional marketing, online marketing for clothing stores develops an open life of communication between sellers and buyers. It allows them to showcase their designs, brand, offers, and new arrivals.
Benefits of online marketing for clothing stores
Below benefits are helping clothing store owners to learn why it makes sense to invest in online marketing:
Local reputation: One of the major benefits of online marketing is a strong buildup of local reputation. It is hard to get new customers without a good reputation in this business. The majority of buyers check online reviews before buying from an online clothing store.
Online marketing is a cost-effective way to represent your clothing store in front of local and nearby buyers.
Strong relations: When a lot of people were struggling to fight against the COVID-19, online marketing played a big role for clothing stores to reach potential customers who are planning to buy clothes from a smartphone or computer screen.
Digital marketing helped clothing stores rise to the occasion and work in order to keep their buyers well informed and flatten the COVID-19 curve.
Learn how much digital marketing costs to invest smarter
Knowledge sharing: Creating helpful fashion blogs and guides is the easiest way to prove your expertise in the clothing industry. Online marketing helps consistently cook up helpful blogs and lets clothing stores feature and promote their fresh arrivals and offers.
Knowledge sharing also leads to brand building and the same help clothing stores grow in the fashion industry.
Cost-effective: Online marketing is loved by hundreds of thousands of clothing stores due to its affordability. Of course, some clothing store owners hesitate before investing in online marketing since they assume it is pricey.
While there are expensive marketing agencies out there, a lot of online marketing packages start at $500 per month only. Our basic package starts at this pricing too!
Email at hello@upreports.com to get in touch with top online marketing experts.
Above are the major benefits of digital marketing for clothing stores. Now that you have an idea of why it is best to go for online marketing, let's learn about the best ideas to help clothing stores market on their own.
Best marketing ideas for clothing stores
The following marketing ideas will help clothing businesses specifically target new and existing customers.
Work on social media: There are over 4.48 billion social media users worldwide, which is almost 57% of the total global population and the number of active users is increasing every month.
Create business profiles on popular social media platforms like Facebook, Instagram, and Pinterest to promote awareness and share accurate fashion messaging. Also, use these channels to talk about the latest trends and new arrivals.
Get a website: A clothing store website is one of the single most important digital growth assets it has. It will represent your clothing brand online and help potential customers learn why you are the best in the fashion industry.
Get a nice logo, put the focus on user experience, and provide clear and immediate value from the second a buyer enters your website. Let them know who you are and what you do to make the maximum impact.
Use high-quality images: Avoid using blur or stock images on your social media profiles and website. Hire a professional photographer to click photos of your staff members, clothes, and store.
If you are low on budget, you can also take help from your staff members who are good at taking pictures.
Get a mobile-friendly site: The internet traffic from mobile phones is approximately 54.18% of total traffic. There are many chances that customers will visit your college website using their smartphones.
Top online marketing experts recommend making your clothing store website mobile-friendly.
List on Google My Business: Marketing your clothing business in the local market without GMB (Google My Business) is foolish. Create your clothing store profile on GMB (it's free!) and start publishing updates to create fashion awareness.
Add contact details, address, and photos to rank higher on Google My Business.
Create content: In the world of online marketing, content is king. Publish 4 to 6 blogs every month to reach more customers who need help. Share your know-how by writing about the new trends, fashion, color combinations, and brands available in your online clothing stores.
Learn how much content creation costs across the globe.
Ask for reviews: Request your happy customers to share their experience by giving reviews on popular review websites like Trustpilot, Google Maps, and Yelp. Don't ignore or delete negative reviews from your customers as it can further ruffle your future sales. Keep it positive and handle every concern with understanding.
Digital marketing for clothing stores: get help
Digital marketing for clothing businesses is an ever-changing world but has endless possibilities to reach new customers. The above post will help you learn about the meaning, benefits, and DIY tips to market your clothing store on your own.
Get in touch with our team of marketing experts to request a free consultation for your clothing business. Have queries to ask? Send an email at hello@upreports.com to get a quick reply from our team. 
Learn about our most popular digital marketing services:
Social media marketing services India
Reputation management services in India
Online marketing services in India