Whether you are a business or a freelancer, your top goal is to GET MORE CLIENTS.
Getting a continuous flow of clients isn't a big deal for an established brand name, it is for those who are just starting out and still have a long way to go. The only thing they wonder at this stage is "How do I get more clients or software projects" and that's totally understandable. Without clients, you and your business can't grow.
But trust me, with some efforts you can get more clients knocking on your door. And this post will show you exactly how. We have curated a list of 15 ways that can help you get more software development or web design projects globally.
Let's go!
First off, cover basics
By basics we mean before finding clients build a decent online portfolio which could validate you, your business and your expertise. Because it's not only you who is on a lookout; your potential clients will also be looking for information about your business. It would definitely be better to have everything in place and order to create a good first impression.
Create a website: A website is imperative for establishing credibility as a business. It provides the opportunity of telling people who you are, what you do and how can they get in touch with you.
Just create Home, About, Services and Contact web pages and you are good to go! Of course, you can add more later on. The quality of your work will be judged by how well you have maintained your website. So, make sure your website is neat, user friendly, visually pleasing, informative and most importantly, memorable. That is all a client needs to choose you over the others.
Be on popular social media platforms: The next place where your potential clients would be looking for you is your social media accounts. They expect you to be there so be there! We don't need to introduce you to Facebook, Instagram, Twitter or other popular socials. We know you are already there (If you are not, join asap).
Choose the platforms where your ideal clients hang out. Your every social account should have your logo or photo, description and contact information and stay active. Put extra effort into your LinkedIn account too. Your LinkedIn page is the best platform to promote yourself as a professional.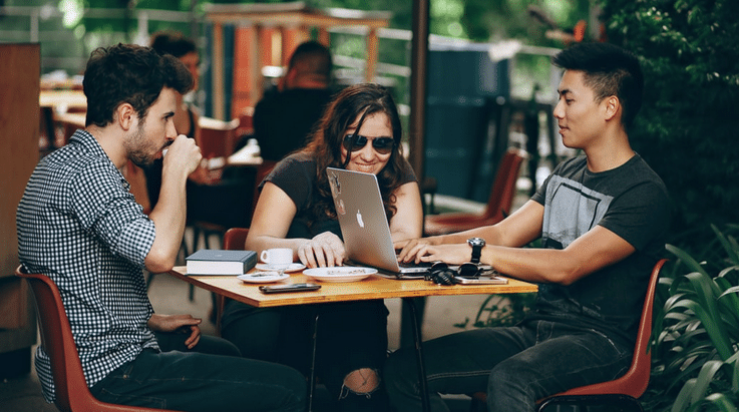 Create great content
Your digital assets would be assets only if you add useful, interesting and shareable content related to your niche. Content that showcases your expertise and can differentiate your work from others. So, what can you create? Actually, a lot!
You can write blogs; Short, medium or long. However, write what suits you. You can create tutorials or tips/tricks videos. You can create infographics, flowcharts, presentations, podcasts and so on. You can even design funny technical memes. Share your knowledge in any format you see fit but it has to be of high quality. Distribute it on your website and social platforms. This will help you establish your brand name and bring in more clients.

Create case studies of delivered projects
With the case studies of your delivered projects you can show your future clients who you are as a developer or designer, your work style and your skills. Most importantly they show how you solve real life problems for real customers and helped them achieve their goals.
Craft your case studies in a story format showing the entire process of design to development. Provide easy to read format with headers, bullet points and highlighted text. Include relevant and beautiful images to make it more engaging. Also use screenshots of the product throughout. And always add real facts and figures to keep things clear.
Share these case studies on your website and create social media posts around them too. They will definitely push you towards the front of the line.
Go after one specific market
Don't go where everybody is going. Go niche! Specialize in one particular technology or go after one specific market which is less competitive.
In your area if you are one of the few people who knows Apple's swift programming language, you will definitely be able to attract a lot of clients who are looking for the same technology. The number may be low but since the service providers would be less you can raise the price. Right!
Also, keep learning trending technologies to keep yourself ahead of others.
Make connections on LinkedIn
Staying active on LinkedIn can help you connect with new clients. Post status updates daily. When your connections like, share or comment on your posts, you get introduced to their connections and this way you can grow your network.
Keep finding and connecting with people or influencers in your niche.
You can also search for groups relevant to your industry and start engaging with posts and members. Make sure you add value to the group. Stay consistent. Once you have made a name for yourself by engaging with the community, you can start sharing your brand's content and building credibility. You can also consider creating your own group.
Join Facebook groups
Nobody can undermine the power of Facebook and its reach. It's immense! To grow your network through Facebook, look for "small business" or "entrepreneur" groups in your city or state. Research and find as many groups as you can.
Once you're in, ask about networking events in the area. Attend the events. Become a regular. Befriend other freelancers. And people will eventually start knowing you exist. Share your knowledge with them, offer help, and let them know you are available. You'll not only grow your connections, but you might also land a new gig.
Be active on Stack Overflow
If you code, you have got to be on Stack Overflow. It is the largest, most trusted online community for developers to learn, share​ ​their knowledge, and build their careers.
You just got to do the same thing, engage! Ask questions, answer them (first) and contribute to the community. Also be there where the competition is less. You never know you might be solving the problem for some big guy who can give you your dream job or project.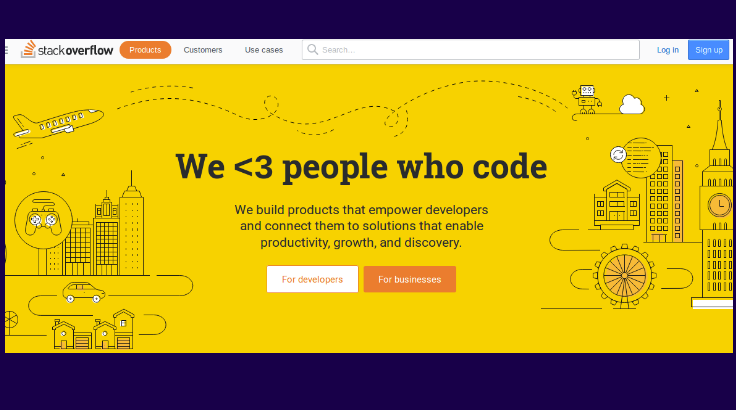 Maximize referrals
Your happy and satisfied clients can be great sources of new work for you. Make it a point to tell your previous clients that you are looking for new clients to work with.
Request them to spread your name and connect you to people or companies in their network who could utilize your services. That's not a lot to ask! What can you give them in return? Discount or free templates or free service or small gifts (doesn't have to expensive)!
Invest in brand building
Stay a step forward than your competitors by investing in brand building. Use Google listings as a tool of marketing your brand free of cost. Create high quality content and make sure it reaches its target audience.
You can collaborate with other brands which can help you in marketing your business on the digital platform. Using websites like Facebook, Twitter, Instagram, Youtube and LinkedIn are the most widely used for branding.
Browse job boards
Using job boards can also be an effective way of finding work. But the thing is they are competitive places. Thousands of other freelancers like you would be applying for the same job. This level of competition reduces the prices too. So, what can you do?
RESEARCH! Do your homework and choose the ones that are specific to your niche. Create highly informative profiles on the chosen ones. Describe all your skills and experience and attach the examples of your projects.
You can go for Authentic Jobs, OnSite and Coworks. They are popular job boards for freelance developers. Of course, there are others too. Go and research!
Work for free
You might go like, WHAAAT? But it's for sure better than just sitting and waiting for a client to knock on your door. And we are not telling you to do this forever, just for some time! If you are just getting started, it is the best way to showcase your talent, make contacts and gain experience.
If there is a client you really want to work with, get in touch with them. Tell them that you are willing to work for free for them. Put your best in the assigned project and impress them with your work. You will definitely get more projects from them in future. Even if you don't, it's a nice piece to improve your portfolio.
Contribute to open source projects
Contributing to open-source projects provides many valuable advantages and opportunities.
Not only you get to practice your programming skills but you also learn and gain knowledge from more accomplished developers. Being active with open source projects can help you build valuable connections with other freelancers and project leaders in your space which automatically improve your chances of getting work.
Do great work for each and every client
The best way to get more clients for your freelance business is to do outstanding work for every client you have. No matter what the size of project is, big or small, put your heart and soul into every project you take under your cover.
Provide unmatched customer service with quick response times and turnarounds. Follow up on every question, email or call right away. Make every client happy and you will see many referrals coming your way.
Invest in SEO
SEO or Search Engine Optimization is the smartest way to fetch Google's organic traffic, that too without any hefty investment. More and more clients will be after your service if you have a good name on the search engine giant Google.
If you want to get online software projects from abroad, a global recognition is needed and SO can help you achieve that by attracting more and more clients to your website.
Advertise
If you are looking for quick results you can definitely pave your way to get online projects. You can use various paid advertising channels such as Google ads and social media advertising to get in front of more people. There are many more channels for paid promotion.
Choose the platforms where you think your key clients are and put promotions on those channels.
Outreach
Outreach is all about finding potential prospects and connecting with them to get business.
You can use LinkedIn to find information about certain influential people related to your niche such as founders or CEO's of software startups. Add them to your prospects list. Get in touch with them through email or over the phone.
Craft your emails carefully. Be as direct and specific as possible. If you are calling, be polite and confident. Don't be pushy!
This concludes our post on "How to get software projects online".
In the last we would say, just do good work and focus on building your network. You will be able to achieve a positive outcome in the shortest possible period of time.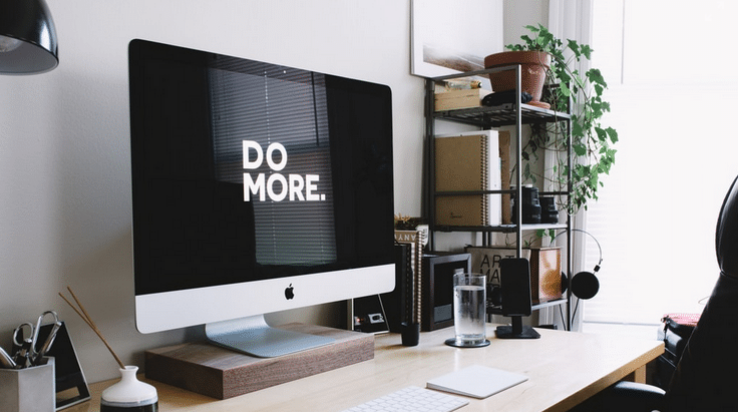 Team Upreports helps businesses strengthen their online presence within their budget. Reach us at hello@upreports.com and let's exchange ideas to build & improve your sales, traffic, and leads.
If you have got any tips on how to find work as a freelance developer, share them with us in the comments below!