There is no dearth of niche e-commerce business ideas out there but not all of them are highly profitable and future-ready. Entrepreneurs planning to launch an online store in 2021 often get confused between all the e-commerce business options.
That's why we decided to create this blog to share the top 15 niche e-commerce business ideas that are bound to dominate 2021.
Nich e-commerce business ideas
In this post, we will share the best e-commerce business ideas to help entrepreneurs invest in the right ones to get BIG sales and profits in 2021 and beyond.
Let's start with our list of profitable online niche businesses!
Sell toys online
A lot of us think that electronic gadgets, smartphones, and video games have replaced toys but traditional toys are still in high demand. The USA toys and games market is worth $32.6 billion and grew by 16.7% in comparison to 2019.
Do research to discover toys and games that are in high demand. Get in touch with the top manufacturers and suppliers near you to figure out the margins, pricing, and everything else. This is a hot niche e-commerce business idea in 2021!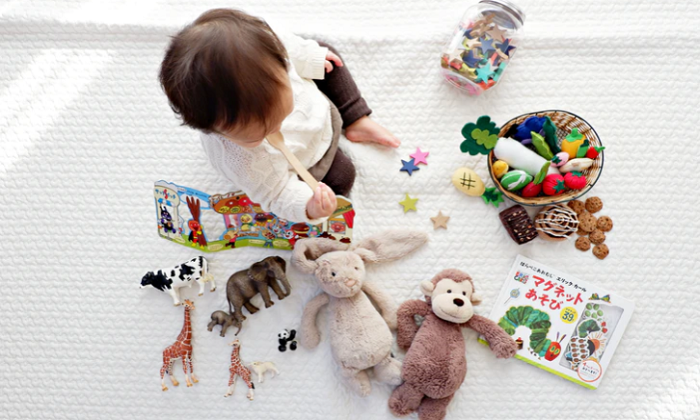 Sell grocery online
Online grocery stores gained popularity during the lockdown due to COVID. Businesses made huge profits by selling groceries online, and the trend is not slowing down. People nowadays love to buy groceries online as they don't want to waste precious time visiting stores for grocery shopping.
Need numbers to make sense? In 2020, UK online grocery shopping was 13% of all grocery spending in the region. In 2019, the percentage was only 7%. Target a specific grocery and supplies niche like dairy, meat, and Indian groceries to make a quick market impact.
Affordable social media services in India to generate social buzz
Sell gym equipment
During the 2020 lockdown, millions of people bought gym equipment online to keep themselves fit and healthy. The home fitness industry experienced a major boost during COVID and the demand is not slowing down. No wonder, selling gym equipment is one of the best niche e-commerce ideas of 2021.
Niche e-commerce online fitness stores focused on HIIT, yoga, and weight training is coming up across the globe to cater to the demand. So, it makes perfect sense to start a niche online store focused on fitness and wellness in 2021!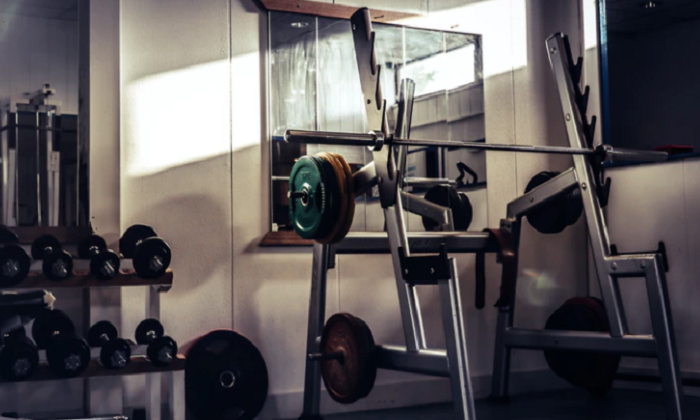 Sell smart home products
A popular niche e-commerce business idea, selling smart home products makes perfect sense in today's tech-obsessed world. The US smart home market was valued at 87.7 billion in 2019 and has been growing by over 10%.
There is a huge demand for smart home products but only a few online stores are catering to this niche. That said, choose your product catalog after in-depth research. This will help you bring more potential customers.
Sell professional services
Commoditization of professional services is already happening, and the ones who capture this niche with the right e-commerce platform will certainly make huge sales and. Services like content creation, graphic design, web design, and consulting have huge demand online, and launching a niche online store to tap this market makes perfect sense.
Not many entrepreneurs are trying to capture this online business niche in 2021. So, if you hurry, you can totally dominate the market!
Sell pre-owned products
Pre-owned products have been a hit in Western countries for almost a decade now. From clothes to jewelry, gadgets, and furniture, everything goes under the hammer online and has a thick trail of money behind it. That's why it's only logical to launch your niche online store in the pre-owned products segment.
Decide which product niche makes more sense to your personal expertise and network to maximize your chances of success. Start a multi vendor marketplace for once-loved products to make huge sales and profits!
Sell pet care products
The global pet care e-commerce market stood at USD 20.75 B in 2019 and is expected to grow by 11.3% from 2020 to 2027. Cats and dogs are owned by millions are families across the globe. No wonder animal food, clothes, accessories, hair care, and lifestyle products are flying off the shelves.
Millennial pet lovers are searching best products and deals online and it's an opportunity to make big money if you can start a niche online store focused on this segment in 2021.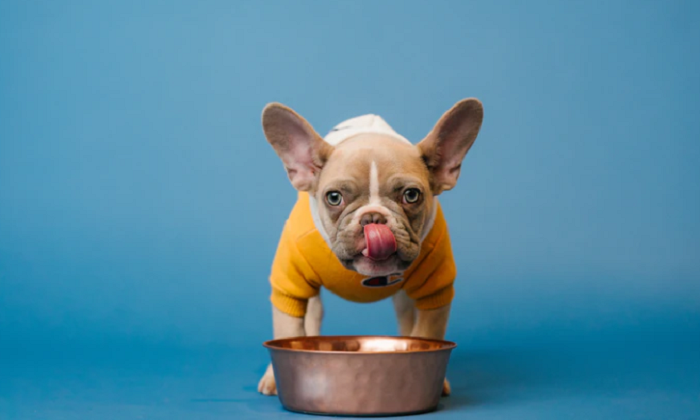 Sell art online
Another niche e-commerce store idea that will rule the internet in 2021. Art lovers frequently add new pieces to their collection and a lot of them are doing it online. In the USA alone, the online art market is worth 2.5 billion and is growing at the rate of 5%.
From album covers to paintings, sculptures, portraits, and antiques, everything can sell in this unique e-commerce niche. No wonder, selling art online is one of the best ways to earn huge profits.
Sell vintage clothing
According to a Thredup report, the global vintage clothing market will hit $41 billion by 2022. From Hollywood stars to Gen Z, everyone has caught the vintage clothes bug. Start an online vintage clothing store is not much of a challenge too. All you need to do is figure out the suppliers and set up the supply chain!
This niche e-commerce store idea is perfect for you if you have knowledge of clothing market and fashion. Pick a specific vintage clothing niche to build your initial base of customers.
Affordable online marketing services in india to grow sales and profits

Sell ebooks and magazines
Amazon revolutionized the publishing industry by launching Kindle and made reading fashionable again. There was a time when people visited book shops to buy books and magazines. Nowadays, people use their smartphones and laptops to read books. Need data? Well, revenue in the eBooks segment is projected to reach US$15,635m in 2021.
Digital longform content is a promising niche e-commerce business idea that entrepreneurs armed with a strong technical team can look into.

Online education courses
The demand for online education courses went through the roof after COVI-19 hit the world. When every college and school closed, parents as well as students turned to online courses to keep learning. This online business idea was a big hit in 2021 and will keep generating income as well as funding.
If your country has not seen the emergence of virtual education startups, then, this is the right time to start building one. This niche online business idea will surely pay huge profits!
Beauty and health products
Analysts state that the online beauty and personal care products market size will cross $50 billion by the year 2024. No wonder, a lot of entrepreneurs are building niche stores to sell beauty and health products online.
That said, deciding on a niche could be a big difference-maker. Do you want to sell makeup, perfumes, hair care, nail care, men grooming, or organic products? Decide your niche and start working on this unique eCommerce idea to make massive sales and profits.
SEO services in India to rank on the first page of Google
Smart-watches
According to Market Data Forecast, the global smartwatch market will be worth 130 billion by 2025. Smartwatch is a fashion and status statement nowadays and people don't mind splurging hundreds of dollars on them.
This niche e-commerce business idea is perfect for you if you love gadgets and understand what people are loving nowadays. Focus on the luxury smartwatch niche or target affordable one, that's your call.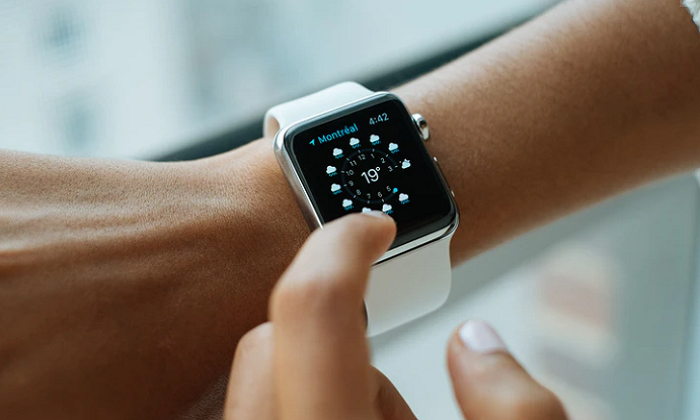 Sell handmade jewelry
Women love to try unique jewelry and handmade is definitely the new cool kid on the block. Starting a handmade jewelry store online needs less investment and has a quick turnaround time as well. When it comes to suppliers, you can find hundreds of them on Etsy only!
This e-commerce business niche is perfect for you in 2021 if you have an eye for fashion, accessories, and lifestyle products. Use any online store builder to launch your online store to sell handmade and custom jewelry!
Sell mobile accessories
This is probably the most underrated niche online store idea of 2021 but that doesn't mean it is not profitable. Mobile accessories have a good margin and smart entrepreneurs are making a huge profit by selling these online.
Building an Amazon-like store focused on the mobile accessories niche makes a lot of sense. Host mobile covers, screen guards, headphones, chargers, Bluetooth devices, and speakers in your niche e-commerce store. If you optimize your store correctly, we guarantee sales will line up in 2021!

Niche online business : Start now
Above are 15 niche e-commerce online store ideas to make big money in 2021. Choose business according to your experience, industry expertise, and passion to make your venture a runaway success.
If you wish to sell physical products, then, we recommend building an online store on SwiftKart! A self-hosted online store builder, it promises a responsive design, scalability, security, and affordability.
Have questions in mind? Drop your questions in the comments to get a quick reply from top online growth experts.
Learn about our most popular digital marketing services:
Social media marketing services

Reputation management services

Content creation and marketing services