63000 and counting! That's the average number of queries Google processes per second. In such a scenario, small businesses owners can use all the tips they can get to get customers digitally. And that's precisely we are here to share!
Some digital marketing tips and ideas to grow your small business online are more important than others and will generate more value for you. In this blog, we will be focusing on those online marketing areas and tell you exactly how to capitalize on them
Are you not familiar with the basics of digital marketing? Don't worry, this blog is for you too. Besides sharing top online marketing tips for small businesses and beginners, we will be talking about the most rewarding marketing channels for beginners.
Let's get started right away!
Online marketing tip #1: Get on Google My Business
Google My Business is a free tool from Google that allows businesses to create a business page that shows up in Google search. This page includes your business address, open hours, contact number, photos, and much more. Any business or organization can create a listing without spending a single penny. Listing on GMB is very easy and beginners can easily utilize this digital marketing tool by using their Gmail account. Don't have a Gmail account? You got to create one.

Why GMB?
Location driven searches (like burger shops in NYC) are most important for small businesses, and GMB helps business owners dominate such searches. Below is a screenshot for clarity:
Businesses across the world are using this digital marketing tool to get attention of online customers and get footfalls. isn't it the perfect digital marketing tip for small businesses?
Growth with GMB
By using GMB posts feature, beginner entrepreneurs and small businesses can promote events, products, services, and offers. This unique marketing feature grabs the attention of potential customers. Positive reviews on GMB builds a brand image that is crucial for every business.
Pro online marketing tip- Don't forget to post good photos on GMB if you don't want to lose customer attention.
Creating a GMB Profile
beginners who aren't familiar with this free DM tool, go to google.com/business and start the process. Enter all the information accurately and thoroughly. Google will verify your business address, and voila your GMB page is ready. Start using GMB page to connect with all those people who are looking for small businesses similar to yours, online.

Ain't got time to read a long blog? Here's the video version of it!

Digital marketing tip #2 – Build your website
Website is the digital home of your business. It is an online representative of your venture. It provides information about your business, products, services, expertise and everything else important. A website is an essential tool for digital marketing which encourages confidence and furnishes all the information sought by customers or clients.
A website is your business's entry coupon to the digital world. It will help you feature all the good things about you at one place. With website development platforms like WordPress and Wix, it has become super easy to create simple business websites.
Here's what your business website must have to get the right digital marketing mileage:
Homepage: This page will have almost everything about your business. A quick business summary, address, products, reviews, certifications and anything else you think will impress your customer. By creating informative and persuasive content for their home page,small businesses can attract more visitors and sell better.
About page: This page carries a detailed summary of your company's history, your founding principles, strengths, and information about core team members. Whether you are a beginner brand or an established empire, this page forms the basic identity of your business.
Products or Services page: Your audience will be interested in knowing what you are offering. The product or services page gives information about various products and services your business deals in. This page can carry photos of products and detailed description as well so that customers get a clear idea of what they are buying.
Testimonials / Reviews Page: Whether your venture is big or small, this page shows off the positive reviews your business has received. This page gives your business credibility and proves that you are good at what you do. It is an online marketing asset for every business who seek recognition and growth in the digital space.
Bonus digital marketing tip for beginners: Share your testimonials on social media too!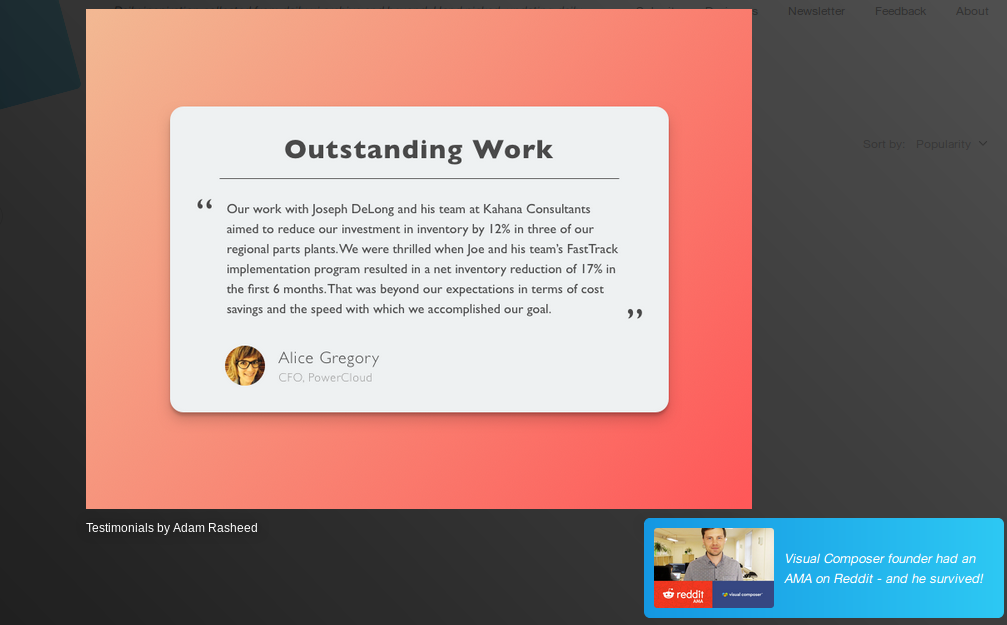 Contact page
Last, but not the least, there comes the contact page. This page shows your customers all the ways they can get in touch with you. Include phone number, email address, physical mailing address, links of social media sites, and location of other business addresses if any.
Business websites have high authority and appear on Google's first page and beginner businesses must be familiar with basic digital marketing tips and techniques if they want to overrun their competitors.
Looks like too much work for you? Discuss your website goals with us and we will create an amazing one for you!

Online marketing technique #3 – Create social profiles
One out of four humans has a facebook account. Since billions of people are using social media websites, why not use these platforms to promote your business. It is a nice cost effective digital marketing technique for small businesses.
Facebook, Instagram, Pinterest, and Twitter are some popular social media profiles help small business owners connect with potential customers and create window of promotion on a personal level.
Each platform is different and different type of content works for each one of them. To post updates on these platforms, you need to come up with something informational, catchy, and engaging. But to get you started in the right direction, we are sharing 10 bonus tips for small and beginner businesses to create a perfect SM profile:
Use the right image size for your profiles
Use the same image for all SM platforms
Show consistency in your profile handles
Untag yourself from inappropriate posts/pics
Optimize social media profiles for Google ranking
Gather reviews through your social media profiles
Cross promote your posts on other SM platforms
Test your links again and again. Make sure they work
Build social trust by speaking about your business enthos
And lastly, a beginner's pro tip – pin your best content to the top of your profile
Follow above tips and make your small business get noticed on Google. Digital marketing can do wonders, if followed right. Also check out our Instagram content strategy blog to win the most popular social media platform currently.
Beginners' marketing tip #4 – Create content
Once you are online, start creating content that will educate your audience and also have the factor of sharability. Whether small businesses or big enterprises, content is the backbone of a successful online marketing strategy. But before you can create, it you got to know what is it.
What's content?
In 1996, Bill Gates wrote an essay titled "content is king" and indeed content is king. Whatever info you share with your customers is content. It can be a blog, a video, an infographic, a picture, or anything else that carries ideas, data, and information.
When a business is young, it needs quality content to grow, just like a seed needs nourishment to become a tree. So, the key online marketing idea is to focus on creating and distributing content which is valuable, relevant and consistent. Only such content will attract people towards your business.
How to create content?
Let's say u own a bakery in NYC!
You can write a blog on "How to bake a muffin", turn this blog into a video, click some pictures of the baking process to add in the blog and share on social media. Content is ready. Now, spread this content through your website and social media platforms. A short version of it can also be published on your GMB page!
Facebook is really flexible in term of content. You can post your blog, video and pictures. People can like it, leave comments and share it if they find it really valuable. Youtube is video based, you can post your video on youtube. Instagram is all about pictures, post your pictures on this visual platform to get new followers.
You can share photos on Twitter too and grow your Twitter following. Remember content is the present and future of marketing. Create useful, consistent content and spread it regularly.
At Upreports, we believe in creating and executing excellent content strategies that help young business to get out of their cocoon and fly with big birds. The digital marketing best tip for small businesses is to create a well structured content that is engaging and enduring.
Internet is a vast playground of opportunity which if properly exploited can help beginners small businesses grow rapidly.
Want to know how to the best content creators create content? Here's a social media content creation case study!

Online Marketing tip #5 – Get on review sites
90% of consumers claim that online reviews influence their buying decisions. People are more likely to purchase a product or service that has already been recommended by others. So, online reviews are crucial for a business's reputation, especially when it is young and growing. Good reviews encourage others to buy your products which in turn increase sales.
You can use customer review sites like Yelp and Foursquare to gather customer reviews. Most customer review sites like Yelp let you share these reviews on social media. You can use these reviews to showcase your popularity. By following small internet marketing hacks you can raise your sale numbers and raise your rank on search engines gradually.
While there are some global names in business review platforms, every country has some local review websites that are more popular than others. Similarly, some industries like dining and hospitality have dedicated review sites. So, choose your review sites carefully!
Digital marketing for beginners – Endgame
Digital marketing tactics like SEO, social media marketing, SEM, content marketing, influencer marketing and direct email marketing are helping businesses, whether small or big earn huge revenues, grow their audience, and increase footfalls. We created this quick online marketing starter guide to help beginners taking the right digital steps.
This marks the end our online marketing basics guide & tips blog for small businesses. If you have more questions on digital marketing, post them in the comments section and Team Upreports will answer them. Need help in taking your business online but don't have time? Don't worry, we can do it for you. Send us an email at hello@upreports.com to connect with us & share your goals.