You will smile from ear to ear on reaching the first page of Google, Amazon and Youtube. But what if you reach the first page but very few are clicking? Technically speaking, that's the case of low CTR. And that's the WORST THING EVER.
But worry not, this is where we come in. We will teach you how to improve click through rate for Google, Amazon, Youtube, and also email.
Let's start with improving click through rate for Google and Youtube since that's where most people go nowadays to discover content, products, and research.
How to improve CTR for website and YouTube?

1. Create listicles
Relevant for: Both website and Youtube
"10 simple dressing ideas for working moms-to-be" or "dressing ideas for working moms-to-be". Which one would you choose? Definitely the first one! We love listicles and they do perform better. So, focusing on creating list-based content be it a blog post or a video will enhance your website and YouTube channel's click through rate.
2.Make a Catchy title
Relevant for: Both website and Youtube

The first thing that everyone one notices in the search results is the Title. It has a direct impact on a page's CTR. An enticing one would naturally grab attention, thus, more clicks! Make it enticing enough to grab the attention of your potential customers. Use emojis or symbols or anything you can to make it different from others.

3. Use descriptive URLs
Relevant for: Website only
URLs should provide a clear idea of where the user is going to land. By seeing just the URL, a user can get a good idea of what to expect on the page. A readable URL would no doubt get more clicks! Be persistent in increasing your website's CTR by keeping your URLs as simple, relevant, accurate and readable as possible.
4. Write effective meta descriptions
Relevant for: Website
Before clicking on the title, readers also skim through the description part of results to catch a glimpse of what would be on the page. And trust me, they are going to click the one with most compelling and relevant description. You have 160 characters to write and make the best use of it. If you do it well, your CTR will increase sooner.
Google nowadays isn't counting much on descriptions and shows content from the page itself if found relevant but still create an interesting one.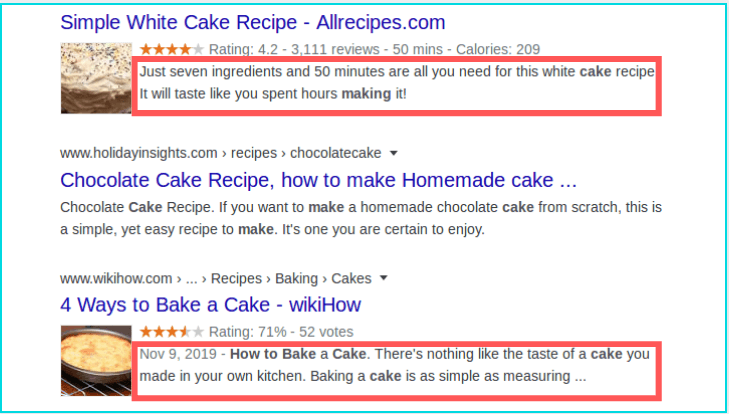 5. Click-bait video heading
Learn how to create killer Instagram content to amplify social growth

Relevant for: Youtube
Have you ever come across titles like, 'you won't believe what George Clooney did in Italy'? A lot us click on such titles because they appeal to something inside us. We are not suggesting to go full-clickbait but it will pay to think of eye-catching titles that are true to your video's content. Create clickable content titles to grab the attention of the viewer and improve your CTR.

6. Great custom thumbnails
Don't let YouTube choose a thumbnail for the video you've spent so much time making. The thumbnail is often the first introduction to your content and if you want to catch more attention, then, use custom thumbnail and make it alluring enough to make your audience think, "I need to watch this!".

Relevant for: Youtube
7.Register on GMB
Relevant for: Website
To increase your click through rate, verify your GMB listing right away! It's free and can get you incredible exposure. If you optimize it correctly, you can even get into local three-pack, the top 3 local business listings. GMB is also a great platform to amplify your content's reach.
Ohk! So, this was about how to increase website and YouTube CTR organically. Now find out how to pitch a good Email CTR.

How to improve your Email CTR?

Improve your Email CTR by applying below click-through-rate measures to your email's content.

1.Catchy subject line
Your email subject line will make the first impression on users. You've got to write it in a way that makes people curious and want them to open the email to learn more. Consider being humour, honest, and creativity but avoid using luring subject lines just to get your emails opened. Your subject line should match the content of your email.

2.Relevant content
Once the mail is opened, you need to hold the attention of your customers with relevant content. Instead of loading it with textual information, you can use images with just the essential text. This way, readers can take in your information in a matter of seconds. Consider making emails interactive using animated GIFs, video thumbnails and videos. Simple text works too if crafted with care.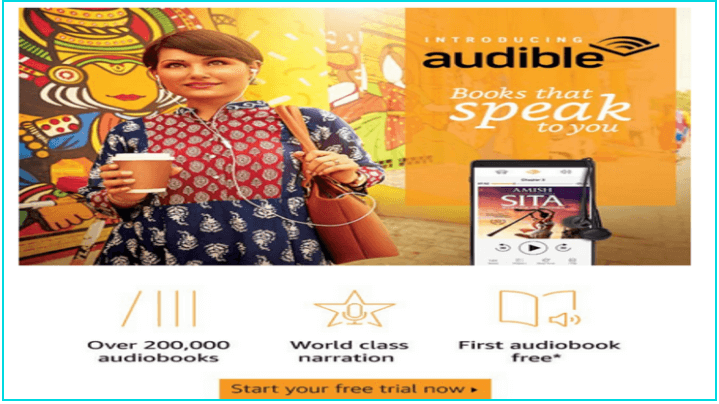 3.Provide something of value
The best way to encourage readers to take action is by providing them with something of value. You can try giving discounts, free shipping, member-exclusive rewards, and customer milestone deals to get the feel-good hormones flowing.   Adding value works every time and if this won't improve your email CTR, we seriously don't know what will. 

4.Follow up quickly
Follow up with your subscribers right after they interact with your business or organization. Send a note to say Thank You! This will make them feel special and could also inspire them to connect with you again soon. Follow-ups and timely replies are the easiest ways to keep your click through rate up.

Upreports made a small Chinese LED company a global lighting brand. Read case study
5.Mobile optimization
Most customers will open your emails on a mobile device. If your mails are not displaying properly on small screens, don't expect recipients to click through. Make sure that the text is large enough to be readable on a small screen, the links are easy to click, and images appear nicely. Optimize for mobile to get high email CTR!  
6.Personalize email
Personalization is not just about using people's names in the subject line and the body of the email but about using the data you have about your subscribers to tailor your emails accordingly. Segment your audience and interact with the customers of each segment to learn more about them. Use this information to make your emails more personalized.  

7.Use minimum CTA buttons
Using too many CTA buttons or links in the emails will confuse your readers. Reason is simple: too many options leads to decision freeze. Email campaigns that include one or two CTAs receive higher CTR. Therefore, the fewer the CTA banners, the better your email!
These tips would definitely compel people to take action and click on your email campaigns.

How to improve Amazon CTR?

Amazon is the world's largest online store and if you are selling on it, you would obviously want to increase CTR of your Amazon ads and listings. To make your listings compelling enough for shoppers to click through, follow these CTR strategies.

1.Optimize your price
Make your price seem lower by using "charm pricing" strategy, i.e. pricing that ends in 9 or 99. Consumers tend to perceive such prices as being lower. Experiment with subtle price changes and determine the number that entices a shopper to click on your product and make a purchase. 

2.Generate good reviews
A shopper will surely click on a product that has more positive reviews than over a product with fewer reviews. The best way to get good reviews is to provide a good product. There is no other trick! To garner reviews quickly, you may have to give away free samples of your products. Do that if required!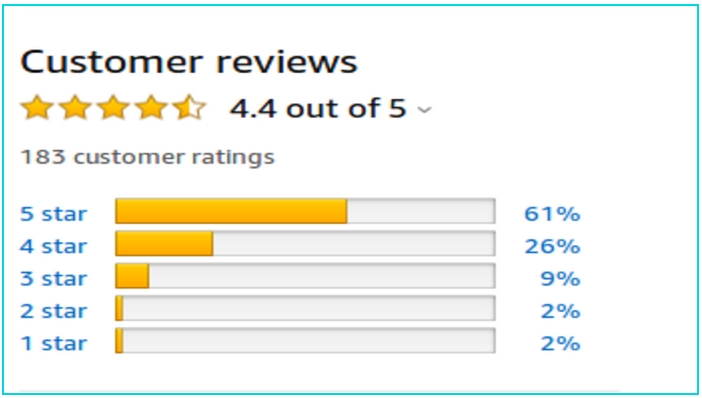 Not hitting your SEO goals? Strategy might be at fault. Consult Upreports for free SEO advice.
3.Good quality images
Using high quality product images can definitely increase click-through-rate of your ad. Images that highlight the product and look appealing to a shopper always invites more clicks than a product ad with a poor image listing quality. Therefore, when preparing your product display pics, make sure they are of high quality and relevance.

4.Invest in more specific keywords
Want to increase your Amazon CTR quickly? Put a pause on the generic keywords and invest in the most relevant keywords. You must match your listings to shoppers more precisely. So, go for specific long-tail keywords that people use to find products like yours. Put your most important keywords in your product title and description to increase your Ad's CTR.
5.Pay attention to product details
The product details page is your opportunity to outline all the best features and benefits of your product. Don't make the text too heavy! Keep it simple and highly informative. Create the content with your audience in mind. Selling to women? Your product description should be more supple than direct. You need to answer all the questions a buyer can have regarding your product in an understandable way. Still boggled about how to increase your Amazon's CTR? Read on!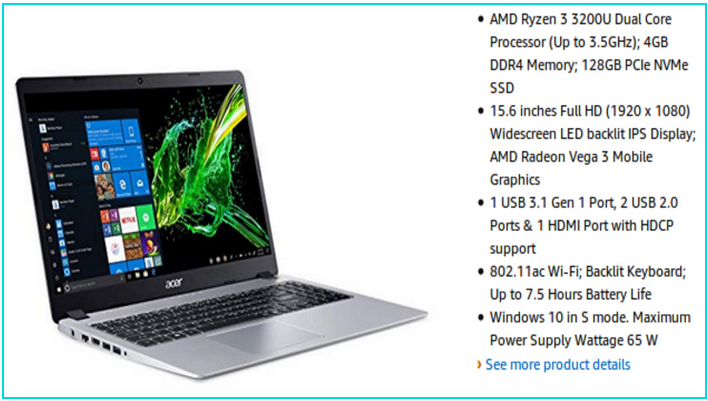 6.Product tutorial video
Adding videos showing the product in use would be definitely advantageous. It can help you capture shopper's attention and explain your products benefits quickly. A quick tutorial video will make you stand out from competitors and a well-made one will definitely increase your CTR. 

7.Get promotional badges
Badges like Amazon's Choice and Best Seller always catch the attention of shoppers. They tend to click on a product that has badges. If you optimize your ad properly, you can definitely earn these badges and increase you CTR automatically.

This concludes our post on "How to increase CTR?". Let's summarize it again and list out the most important points:
Focus on your audience.
Deliver content they are looking for.
Use above mentioned tips to make your content stand out.
Upreports helped a local business grow calls and registrations. Read case study

By following the above tips and considerations you can get more clicks and conversions in the shortest possible time!
Bonus CTR insights

The most critical factor in increasing your CTR is ranking higher in the search results. We say this because research continuously has shown that higher-ranking pages have higher click-through rates.
To break into the top 5 search results (be it Google, Youtube, or Amazon), you need to plan correctly and work really hard. Here's how to start:
Truly understand your audience: Know the people you are selling or talking to. Get into their shoes. What appeals to them? What scares them? What excites them? Create pages and content around their problems and curiosities. Talk the language they speak. The more you know about your audience, the better chances you have to rank!
Research keywords: Look for search terms that your audience is using to find information or products related to your business. Done? Now zero down on the ones with the least competition. Focus particularly on long-tail keywords if you are a new business active in moderately competitive market.
Plan content & market it: By researching long-tail keywords and integrating them into your content, you'll greatly increase the volume of related organic queries you rank for. Create content that's valuable and market it aggressively to widen its reach. SEO insights will be crucial to optimize the pages and content correctly.
Struggling with SEO? Learn about affordable SEO services in India

If you do most of the above right, you'll sooner or later get to the first page of search results!
Team Upreports helps businesses and entrepreneurs to strengthen their online presence within their budget by offering SEO, social media, content creation, and advertising services. Reach us at hello@upreports.com and let's exchange ideas to build & improve your sales, traffic, and leads.