You run an offline business and you want people to find it on Google for the obvious reasons: more sales & customers. Local SEO can make it happen and Upreports is going to help you with that. In this blog, we will tell you everything you need to know about Local SEO, its importance, local SEO checklist, and best practices.
Let's start with understanding what LOCAL SEO is.
What is local SEO?
When we say Search Engine Optimization, it means making your digital assets 'amazing' so that Google & other search engines send them to the first page of search results.
High ranking!

This is what SEO is all about. Employing strategies and tactics to convince the search engines that your digital assets are 'worthy' of first-page ranking. LOCAL SEO is no different; it's just a bit more specific.
Specific in terms of location.
When you run a Google search like "coffee shop near me" or "best coffee shops in New York", you are running location-based searches.
Now, if you run a small business that caters to a small region, you need to optimize your business's digital presence, be it your GMB profile, website, social media profiles, and content based on such local search queries. This is what we call Local SEO!
Now, let's see why small businesses and local ventures are obsessed with local SEO.
Importance of local SEO
The growing popularity of the term, local SEO is simply because of one reason.
If you get it right, you will rank high for local search queries and in turn get more customers at your doorstep.

Below are the biggest reasons why local SEO is being given a hell lot of importance by small business owners:
Local SEO can help you rank in Google Map listing and get direct calls as well as visitors.
Acing Local SEO will give you first-page visibility for the location that matters for you
Local SEO makes perfect sense for small business owners catering a small region.
Getting results for local SEO is easier in comparison to global SEO.
Local SEO can directly push footfalls to your store.
We still have a long way to go. If you don't feel like reading, watch this video to learn everything this blog has to say about local SEO, its importance, local SEO checklist, and best practices!

By now, you must have got a fair idea of what LOCAL SEO is and how it differs from regular SEO.
It's time to time talk about increasing your business's visibility on the internet with some easy and effective LOCAL SEO best practices.
Local SEO checklist & best practices
Winning local SEO means uncoding the 'local' element for your business. Let's start with Google My Business.
Google My Business

LOCAL SEO is incomplete without claiming and verifying your Google My Business listing. It's free and can get you incredible exposure. If you optimize it correctly, you can even get into a local three-pack, the top 3 local business listings.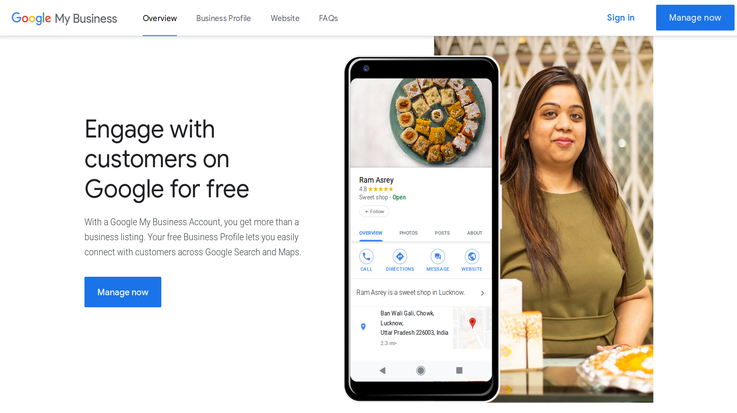 Here's how to use Google My Business properly:
Start with adding multiple categories in your GMB listing. If you are into the food business then besides having "Restaurant" as your primary category you can further add ten more categories like, "Food and Drinks", "Fast Food", "Dining Place" etc.
Write a detailed description of your business. Tell your customers who you are, where you are and what is your product to name a few. Your audience would also like to see pictures of your business. Add high-quality photos of your location, staff, and products.
It is also suggested by many SEO experts to insert keywords in the business name. This can improve your ranking but this is against GMB guidelines.
You have to understand that your GMB profile is all about how much relevant information you are providing to your customers. The more relevant and accurate set of information you provide, the better are the chances to rank higher.
It's time to talk about another important Local SEO practice.
Citations

For those who don't know about citation, any place where your business name, address and phone number, collectively known as NAP are mentioned are called citations.
Think of your Business Facebook page, yelp account or GMB profile. Now if you have multiple phone numbers across these citation sources, it will confuse and mislead both Google and potential customers. This can harm your ranking.

Therefore, make sure your existing citations are correct and consistent. At the same time, it is also important to build more relevant citations. Get yourself registered on top online business directories.
Also, look for any online publications related to your industry such as TripAdvisor for restaurants and hotels. Remember to add this to your local SEO checklist!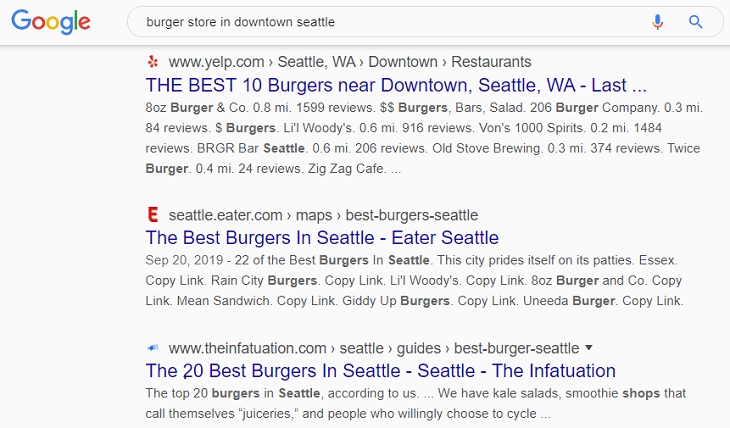 Let's see how you can localize your website.

Ain't got time to do it all while managing your business? Hire top local SEO experts at $500 per month. Share your questions
Localize your website
Localizing' your website means including your city, county or region's name naturally throughout your site as well as in your content.

Besides adding your NAP information in the Contact us page, mention it at the bottom of the home page too. You can also embed a Google map. If you have more than one location then create separate pages for different locations.
The localizing website also means creating content specific to your local audience. You can create content around events, festivals or incidents in particular to your area with which people can connect.

Carefully place your keywords and location in your content be it blog posts, articles, social media posts or guest posts. Pay close attention to titles. It is one of the most significant pieces of metadata to optimize. Populate your title tags with primary and secondary, short and long-tail keywords or phrases.
Also, websites with more backlinks tend to earn higher rankings. Therefore identify trusted local sites related to your industry and try to get backlinks from them.
And lastly, your website should be mobile responsive or mobile-friendly. This is a must-have in any local SEO checklist!

Now, let's see how you can optimize reviews.
Positive reviews

Positive reviews are a must for your business to flourish. High-quality, positive reviews from your customers are not only critical for your reputation but they also help your rankings.
You can optimize your reviews by adding keywords in them. Of course, you cannot write reviews yourself but you can always tweak your clients' reviews to incorporate some keywords, location and product or service you provided. Send them a direct link and request them to leave a review on Google, Yelp or any other site you are registered with.

Learn how we helped a small business dominate Google's first page. Read case study
It's also important to respond to the reviews, positive and negative both. You can insert some keywords in your replies too. Cleverly. In a subtle way.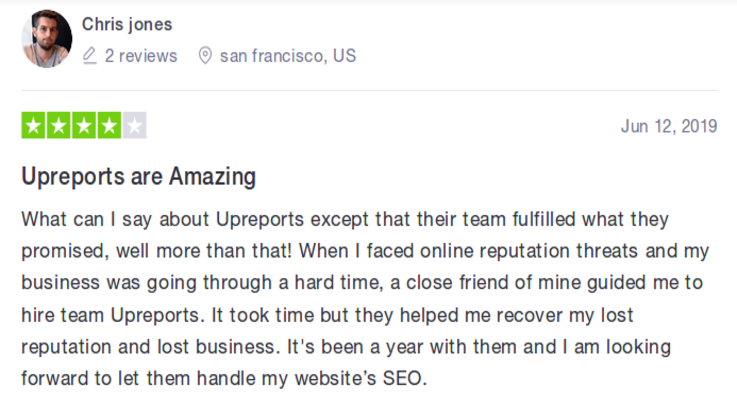 Above were some simple yet easy-to-overlook local SEO practices and quick checklist which can improve your rankings dramatically. These SEO practices strengthen your online presence and signal search engine that your business information is relevant to a particular search query so worth putting in the top results.
That's all Local SEO is.

Planning to take your business online and want help from experts? Upreports is there at your service. Email us at hello@upreports.com to discuss your SEO goals with us and get a unique SEO plan for your business!
Learn more about our affordable SEO services trusted by local as well as global businesses.