Google is at it again
The search giant started rolling out the Helpful Content update on 5 December 2022 but it was not noticeable initially. On December 6, Google confirmed the same. The content-focused core update by Google took about 2 weeks to fully roll out.
Many business owners, entrepreneurs, and digital marketers are curious to learn more about this update since most Google updates bring along major ranking fluctuations.
That's why Upreports – a leading online marketing firm in India – decided to share everything about Google's December helpful content update.
Let's start!
Google's Helpful Content Update 2022
Below insights will help you learn everything about Google's December helpful content update:
Start date: Google helpful content update started rolling out on 5 December and Google confirmed it on 6 December.
Full rollout time: This update took about 2 weeks to completely roll out.
Target: This update is aimed to help Google better discover low-quality content created for search engines solely to improve ranking and website traffic.
Release: This is the second release of Google Helpful Content Update. The first one came in September.
Purpose: This update is rolled out to nudge creators to create and publish content that's focused on their customers rather than search engines.
Impact: Google's helpful content update will only put an impact on Google Search, not Google Discover, or other Google surfaces.
Sitewide algorithm: It will not only impact a single page of a website. The whole site will be impacted by this update as it is a sitewide algorithm update.
Global update: This Google update will not only put an impact on the English language. It will work globally for all languages.
Website content: It will identify content that is filled with keywords only for ranking without keeping audiences in mind.
Google advice: If you notice any ranking change, then, it means your website is affected by this update. Read Google's advice to recover in the coming months.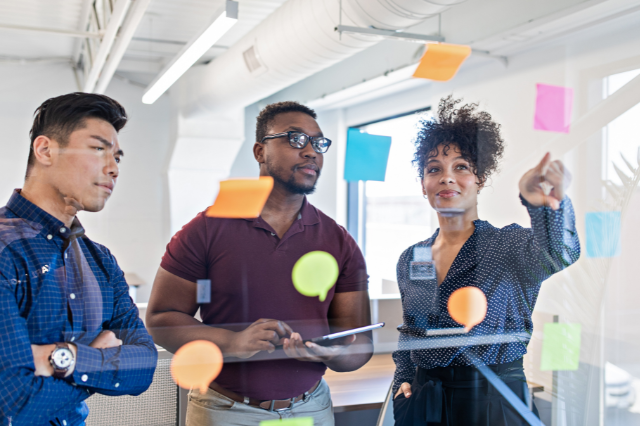 December Helpful Content Update Impact
The impact of this Google update was not big. In fact, a lot of webmasters reported that the update was QUIET and no major changes were noticed. The same was reported during the first release. Commenting on the same, Danny Sullivan states that a Helpful Content update is part of a continuous effort and quality content will keep getting rewarded.
That said, a lot of websites with monthly traffic of over 1 million did experience the heat of this Google update. Check out this SEMrush after-update report to discover the winners and losers.
Google's Helpful Content update: Final Words
We hope that the above post will help you learn about Google's helpful content update that started rolling out on 5 December 2022. If your website is impacted by this update, then, it is best to hire top content creators in India to make sure the content on your website is SEO friendly.
Have queries to ask? Drop them in the comments or email us at hello@upreports.com to get a quick reply from our team of experts.
Also, read our recent blog posts:
Social media marketing FAQs for business & individuals
Tips to push down negative links online
Learn everything about Google spam update 2022
Social media marketing stats & facts
Check out our most popular digital marketing services:
Local & Global SEO services in India
Social media marketing services in India
Brand building services in India
Online reputation management services in India