Most businesses dealing in physical goods either are on Amazon or want to be on it for increasing their sales. However, boosting sales and profits on Amazon is more easily said than done. To simplify the task of Amazon growth, we decided to share some SEO focused tips and hacks to dominate top Amazon positions.
Our Amazon growth guide is perfect for business owners who are struggling to maximize their sales and profits on Amazon.
How to increase sales on Amazon
Read on to discover top 13 tips and ideas on how to increase sales on Amazon!
Title optimization
The title of the product not only helps in grabbing the attention of customers but captures search terms as well. Make your title informative and keyword rich without making it difficult for buyers to understand what your product is all about.
Keywords are really important for title optimization. So, make sure you have done comprehensive keyword research and picked the right ones for different products.
Keywords
Even if you are not selling in a highly competitive environment, it won't be wrong to say that you will have ample competitors on Amazon. So, picking the right keywords is very important. To pick the right search terms, competitor analysis is the most important thing.
Use competitor and research tools like Ahrefs to find keywords that are less competitive. This is the easiest way to increase sales on Amazon! Targeting unique less-competitive keywords throughout your product listings will increase product visibility for a vast range of searches.
Product photos
Product photos have a big impact on Amazon sales. Businesses hire professional product photographers to take top quality photos of their products to catch the eye of customers. If you have been wondering how to boost Amazon product sales and still haven't invested in quality photography, then, you have to put this to the top of your checklist.
Avoid using blur or low-quality photos on Amazon at all times. Make sure you are using high-quality images to make the products look high-quality. If you don't have the budget to hire a professional photographer, arrange a camera and click the photos on your own!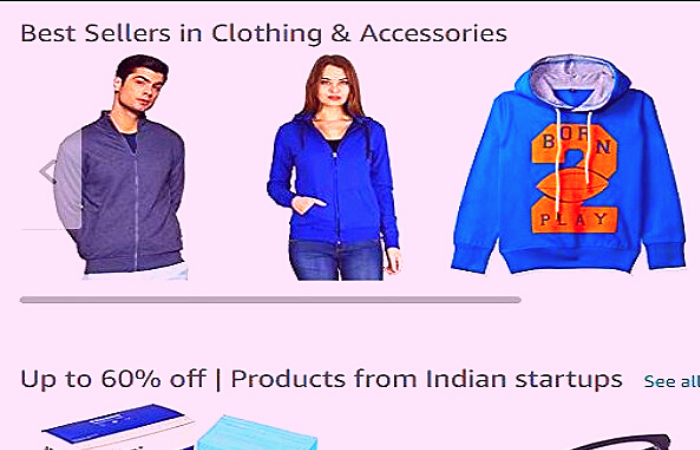 Product description
Product description is valuable for customers as well as Amazon bots. While customers read it to learn everything about the product, bots use it to determine product ranking and relevance on Amazon. Write informative yet catchy descriptions while integrating keywords at the right places.
If you are struggling to create perfect descriptions for your products, hire an experienced and skilled content creation agency to write SEO friendly descriptions for your products.

Instagram can sell too! Learn how to create perfect content for Instagram.

Track your competitors
We know we already told you to do this in the second point but this is something you should keep doing. Keep a track of how your competitors are trying to push sales on Amazon. This will help you know where they are focusing more to boost sales and which tactics you can steal for your Amazon growth strategy.
Do a comprehensive competitor check at least once a month to discover new Amazon sales tips, growth ideas, and marketing hacks. For resellers, it is a great way to discover new products as well!
Invest in Amazon advertising
Ads have been helping businesses reach potential customers for a really long time. Ask any marketer 'how to increase sales on Amazon' and you will definitely be recommended to invest in Amazon advertising. This is by far the easiest way to reach more shoppers quickly.
The best thing about Amazon advertising is that it doesn't limit itself to the Amazon marketplace. Amazon runs ads on all its partner websites and social platforms. This means your reach will be really BIG when you will invest in Amazon advertising to increase product sales.
Struggling to boost sales on Amazon? Learn about Amazon account management services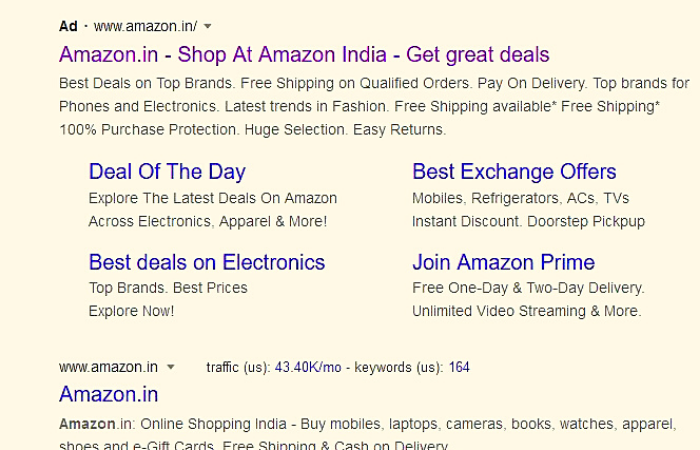 Amazon brand registry
Businesses that want to deliver the unmatched experience on Amazon go for Amazon Brand Registry. This offering helps in providing brand protection, better experience, and enhanced security.
It automatically deletes inaccurate information about your brand from Amazon. This helps in ensuring that shoppers only buy your products from you or an authorized reseller.
Amazon brand registry helps in deleting spam messages about your products as well. This tool will also decrease fake comments about your products. The best thing is that Amazon Brand Registry comes at no additional cost!
Customer feedback
Nowadays, customers don't shop without checking customer reviews. While getting reviews from customers is not easy, it is crucial for business growth on Amazon. Encourage your happy customers to leave a review by sending them review mailers.
New Amazon sellers can increase sales and reviews by giving coupons and discounts to customers who leave a review! That said, the best way to get reviews from customers is by telling them to help others make the right purchase. One of the best answers to the question 'how to increase sales on Amazon?'
Amazon A+ EBC Content
Amazon gives sellers and vendors the power to deploy better looking product pages through rich media content. The same is called EBC content. With this feature, sellers get the capability to:

Tell brand story
Add product comparisons
Improve look and feel
If done right, Amazon A+ content can be the answer to 'how to increase sales on Amazon'. To use this feature, you must be part of the Amazon Brand Registry. You can also access this feature if you are part of Launchpad or Amazon Exclusives. Learn more about A+ Amazon content.
Reply to every review
Businesses often made the mistake of ignoring the reviews. This is something we won't recommend if you want to increase sales on Amazon. Reply to every review, whether it is positive or negative. This will help other buyers in making their mind and help in bringing more engagement.
If someone likes your product, simply say thanks to them and tell them to shop again. If anyone is unhappy with your product, then, try to address their complaints.
Acquiring Buy Box
On Amazon, the same product can be sold by multiple sellers. When this happens, acquiring the Buy Box is the way to increase sales and profits on Amazon.
A lot of factors come together to determine which seller gets the Buy Box. Some of the major ones are:
Professional seller account
Buy Box eligibility status
New products
Availability
Pricing
Since Buy Box is a complex phenomena, we will direct you to the best resource out there to learn about it. Here you go!

Create bundles and discounts
Selling on Amazon is nothing less than an art. While everyone sells individual products on Amazon, creating bundles and combo packs is an easy way to increase sales as well as profits. If your products are related to beauty, wellness, food, and gifting, then bundling can greatly help in boosting sales.
Amazon also hosts special sales from time to time during which businesses run special discounts and offers to lure customers. Becoming part of such mega sales can also help in growing your Amazon sales.
Marketing outside Amazon
Amazon has no dearth of marketing and advertising options but if you exhausted all the options, then, it is time to explore other marketing platforms to grow your sales and profits.
Instagram, Facebook, Quora, Reddit, Twitter, LinkedIn, and Pinterest are great platforms to generate traffic and product sales. Hiring influencers have also gained popularity over the past few years to reach more shoppers.
There are plenty of free and paid channels to boost traffic to your Amazon store. Check them out and start growing!
Follow Amazon guidelines
It is always best to follow the rules and guidelines set by Amazon. Some businesses make the mistake of ignoring Terms and conditions set by the ecommerce marketplace and end up losing their seller or reseller account.
Make sure you read the Terms and Conditions carefully before setting up your account on Amazon. While this is something pretty basic, you will be surprised how many business owners don't do the same!
Increase sales on Amazon with Upreports
Boosting sales on Amazon requires hard work and dedication. The above tips and techniques will help you increase sales on Amazon to maximize profit and business growth.
That said, it is important to build a good reputation on Amazon to attract more customers by hosting high quality products and providing impeccable customer support. Nothing else will work if you are offering these two!
Still have questions in mind about growing sales on Amazon? Drop your questions in the comments or email us at hello@upreports.com to get a quick reply from experts.
Read how much online reputation management cost in 2021
Discover SEO services pricing UK to save more in 2021