Ranking on the first page of Google without powerful backlinks is really hard. That's why SEO link building is crucial for businesses and marketers interested in more organic traffic and search visibility.
Since link building is 3 times more complex than it was 5 years ago, Upreports will help you discover the most effective SEO link building techniques and strategies for 2021.
Read on!
Best link building techniques for 2021
Here are 50 link building techniques that will help your business website rank higher on the search engines by quickly building backlinks:
Ask backlinks from friends
Ask your industry contacts for backlinks. LinkedIn is a great place to start searching for people in your network that can give you a few free and valuable backlinks. Make sure that the site from which you are receiving backlinks is relevant to your business. This is probably the simplest link building techniques out there.
Publish thought leadership content
Thought leadership content gets backlinks on its own and has the potential to generate huge traffic. That's why you should aim at publishing at least 1 thought leadership content in a month. Believe us, this will give a massive boost to your link building efforts.
Build relationships
Building relationships is the backbone of modern link building. Stay in touch with bloggers, industry influencers, and content creators. Build good relations with them by commenting, sharing, and referencing their content in your work. This will get you high-value backlinks on its own.
The easiest way to do this is by following them on Twitter and Instagram!
Contribute guest blogs
There are tons of websites where you can do guest blogging and acquire quality backlinks. Identify websites that fall in your niche and send a quick email to request a contribution. Don't know how to discover blogs that might be accepting guest posts? Here's how to do it.
Review industry businesses
This link building technique is not very popular but it totally works. The trick is to identify businesses in your niche that have limited positive reviews and reviewing them. A lot of businesses host Reviews and Testimonials page on their website and link back to businesses that review them. BOOM! You have some backlinks from emerging websites.

Competitor analysis
This is how most SEO experts build backlinks. All you have to do is to use competitor tools like Ahrefs to identify websites from where your competitors are building backlinks. Start by building backlinks from websites that give do-follow backlinks. This will give a major boost to your ranking.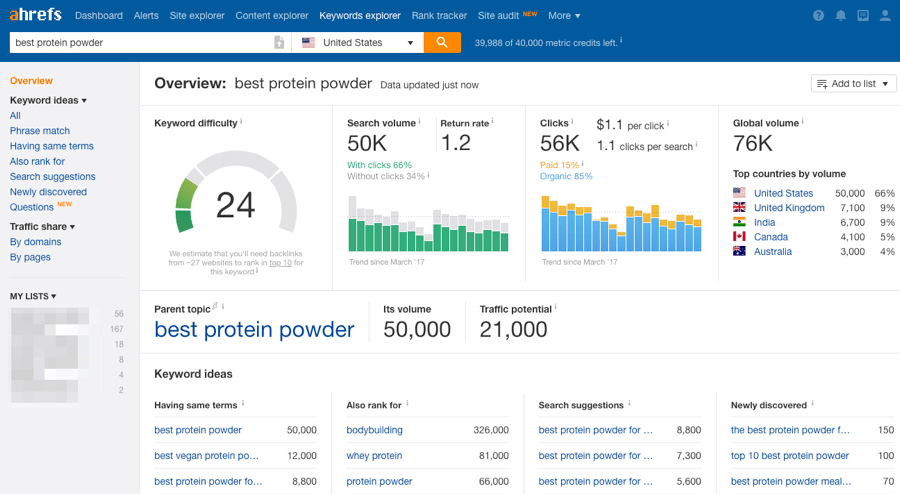 Give interviews
There are a lot of news and entrepreneurship websites that interview business owners and talk about new businesses. Reach out to such platforms and get your business covered. Most such websites link back to the websites that represent the business. Pretty easy link building technique if you ask us!
Publish Story page on Facebook
Facebook has a lot of possibilities to build no-follow backlinks but we think the Brand Story page option is the most powerful. Also known as Our Story page, it gives you the opportunity of talking in detail about your business and building links on anchor text.
Are you a small business active in a small region? Local SEO matters for you!
Write articles on LinkedIn
LinkedIn has gained quite a popularity amongst professionals for publishing articles. While most backlinks from LinkedIn are no-follow, linking your web pages in articles contributed to LinkedIn can generate value in the long run. So, consider contributing a couple of articles to build backlinks from the biggest professional network on the internet!
Pro tip: The do-follow link from LinkedIn can be taken from the 'Add Websites' tab in the Profile section.
Run an affiliate program
This is something only businesses with a decent budget and team will be able to execute but running an affiliate program is a legit way to build backlinks. Affiliate programs give you visibility in the content of bloggers and influencers who get huge traffic and rank on Google as well. So, this is a link building technique that you must embrace if you have the budget.
Videos, photos, and gifs
Videos, photos, and gifs attract more attention nowadays and that's why they should be part of your link building strategy. A lot of photos and gif platforms have the option to add 'source link' and this feature can help you generate solid backlinks.
Pro tip: Focus on building visual content for communities that are hyperactive or under-represented on the web.

Learn how we made a small LED firm in China a global LED brand online through SEO
Invest in dead links
Identifying dead links on relevant websites and contacting the site owner to fix it is a great way to build backlinks. Start by undertaking comprehensive research to discover deadlinks on websites that cater to your niche or industry vertical. Done? Now identify valuable resources that can replace these dead links. If you don't have them, create them. This done too?
Email the site owners to put the spotlight on the deadlink and also share the resource that they can consider using as a replacement. It won't work with all the webmasters you will email but it will work with some. And that's a win.
Ask for links (nicely)
We know that it's an age-old link building technique but still works with new website owners who are looking for any kind of mileage and are not much aware about the value of backlinks. In exchange for a link, give something in return to make the offer luring.
It can be a shoutout from your social media or business reference in one of your upcoming blogs. Figure out what matters in your industry and create the BAIT accordingly.
Post comments regularly
The word SPAM popped in your head, right? Just hear us out for a minute. Posting comments is not a time-consuming activity. If you post 20 comments in a month and 5 of them were approved, we think it is still a win. That said, make sure you comment on relevant blogs and check whether approved comments have links in them or not. If there aren't any comments with links, then, simply mention your brand name in the text. You will get some SEO mileage from that as well.
Understand the core of SEO to make your marketing impactful.
Invest in sponsored content
This link building technique is widely used by businesses and brands with deep pockets. All you have to do is identify websites that accept sponsored content and agree on giving backlinks through it. Pick websites in your niche, news websites, and interview platforms with wide readership and high site SEO value.
Build relations
Networking is playing a big role in modern SEO. Identify bloggers, influencers, and content creators who create content focused on your industry. Interact with them on social media, engage through comments, and mention them in your content. Slowly, you will get noticed by a lot of them and some will return what you have been doing for them. If you can hit virtual friendship with some of the influencers, well, you have hit gold since you will manage to get more than backlinks. This is the hottest link building technique right now!
Turn mentions into links
If you have been doing amazing work in terms of content and keeping your customers/clients happy, there is a big chance that your brand name is already present on a lot of third party websites. Identify such mentions and connect with the webmaster to thank for the shoutout. While doing that, subtly mention that 'it would be great if you could also link back to my website'. This SEO technique works a lot of times. So, do give it a shot!

Keep tracking competitors
You are not the only one working hard to build a strong base of backlinks. That's why you need to obsess over your competitor's new backlinks. Use tools like Ahrefs to identify which backlinks are generating value for your competitors and try to acquire them as well. Easy peasy SEO link building tactic to win at backlinks!
Hire professionals
To be honest, link building is hugely complex right now, and it is only going to become challenging with time. It requires efforts in research, content creation, tracking, communication, and engagement which can easily consume many hours every day. So, if you don't have that kind of time, it's a good idea to hire SEO professionals to take care of everything.
Tap Q/A platforms and forums
There are tons of Q/A platforms out there. While some are generic in nature (Read Quora), others are industry-specific. So, your job is to identify the biggest Q/A platforms and forums for your niche and get active on them.
No, by getting active, we don't mean 'start spamming'. Give answers on relevant threads to help others. Don't indulge in blatant self-promotion. Keep it natural and informative until you build some authority. Once you have the authority, drop links once in a while to get the backlinks.
Publish short blogs
Your most valuable content on your website should be on your website. Since this practice won't help directly in building backlinks, you have to publish shorter versions of your amazing content on free blogging platforms that give do-follow links.
WordPress, Blogspot, and Note are some popular blogging platforms that give do-follow links. So, make sure you don't miss out on this link building tactic.
Tap Wikipedia for backlinks
This link building tactic is suitable for businesses that already have a lot to show off and have a credible offline presence. Read this page to understand how to create a Wiki page and get on with the work. Link back to your website from the page to get the link juice.
Want to take your new business on Wikipedia for backlinks? The journey is tough but not impossible. Setup a contributor profile of Wikipedia and start contributing by handling small tasks (like grammar check, editing, etc.). After a while, you will gain the authority to create a page on your own that will have max chances of staying live!
Donate and earn backlinks
Donating to charities is an easy-peasy way to acquire backlinks from NGOs and organizations that have huge credibility. Charities feature their supporters on their website and link back to them to give due credit. An easy way to acquire high-power backlinks if you have the money for a good cause.
Those with limited funds can associate with local charities that accept volunteer work. This can earn you links in their next newsletter or press release!
Attend local and global events
Becoming part of events – be it offline, online, local or global – is a powerful link building technique that brings a lot of other benefits too. Business events, conferences, trade shows, and meetups are covered in newspapers, event websites, and publications. If you play your cards right, you can acquire valuable media links while becoming part of them.
Start by identifying the upcoming events happening in your region and relevant to your industry. Done? See if they are looking for sponsors, volunteers, speakers, or participants. Go ahead with whatever fits your budget.
Get on business listing websites
This is a backlinks technique that is used by almost every SEO out there. There are tons of business listing and markup websites out there through which you can easily build backlinks for your website.
For those who are new to the world of SEO, these websites are where you can list your business for free. Platforms like Yelp, Google My Business, Superpages, Yellow Pages, and Angie's List are some of the popular business listing websites.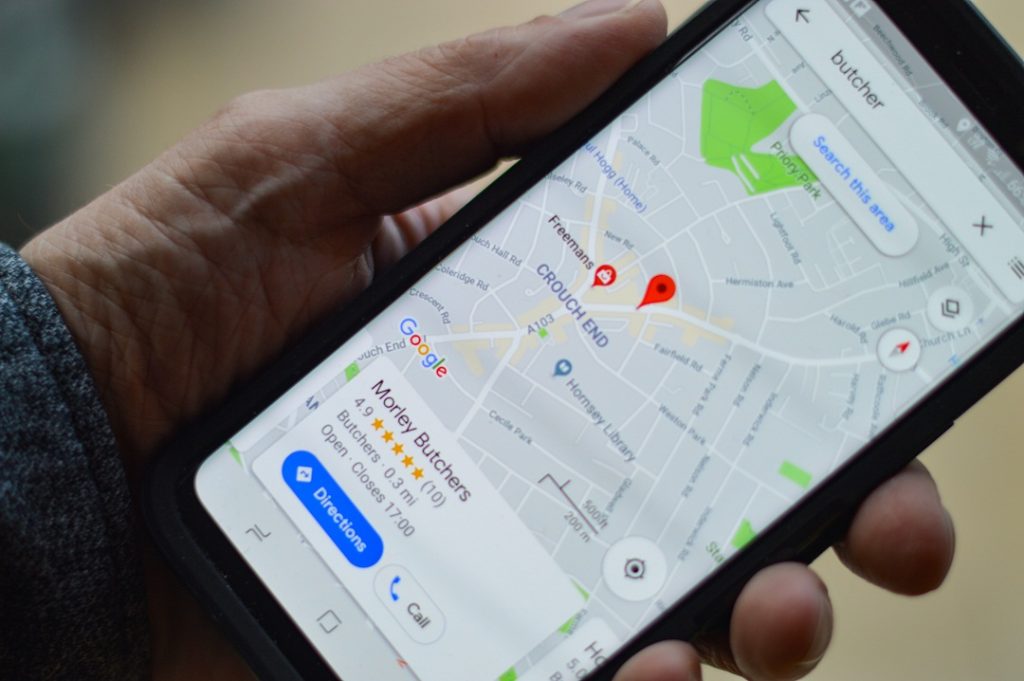 Get into content curation
While bookmarking is almost dead, content curation is the next big thing in the world of SEO. By investing your time on content curation websites, you can not only build backlinks but also generate serious traffic to your website.
Websites like Pinterest and Listly are perfect examples of content curation websites. Take your website on such platforms to build backlinks quickly and for free.
Create and distribute infographics
According to Neil Patel, infographics generate 37.5% more backlinks than a typical blog post.
The reason is simple, people love visual content. It gets more attention than plain text and thus receives a better response from people. Infographics are both visual and text. They are high in demand because of their easy-to-digest nature.
Create compelling and useful infographics that other content marketers and bloggers would love to share. They'll share it on their websites and in the process they will link back to your website.
You can easily create beautiful infographics for free with Canva. Since there are many templates free available, all you need to do is get started!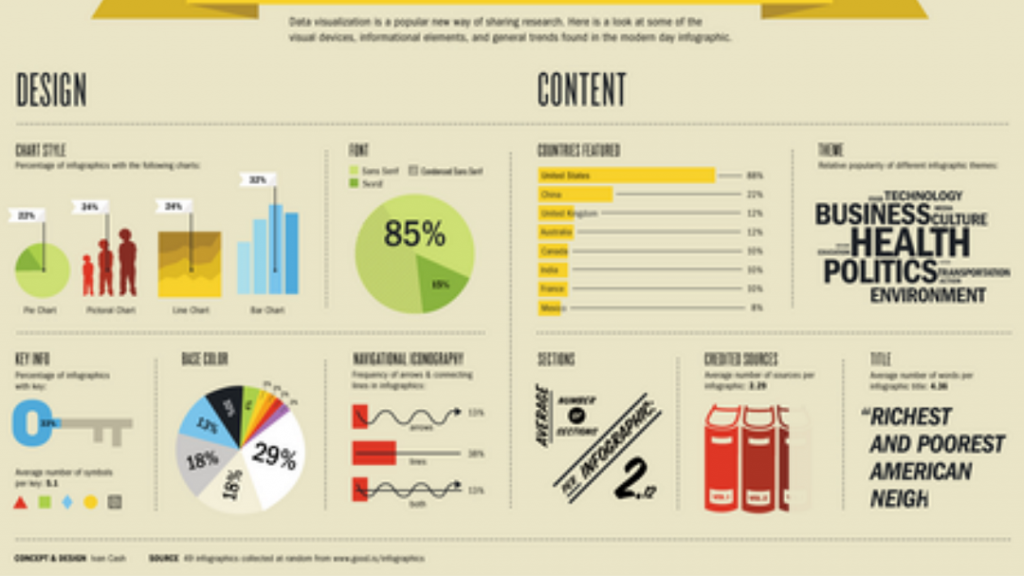 Publish ultimate guides
Creating ultimate guides is another great way to generate backlinks, drive traffic to your website, and establish brand authority.
When people are excited about a particular topic, they want to know everything about it. Comprehensive guides satisfy their hunger for information by covering A to Z of that topic.
Publish well researched and detailed guides on topics that matter the most to your audience. When you do so, you create a detailed and valuable resource. Other websites will link to your content on their own without you even asking. This is how to build backlinks like a pro.
As we mentioned earlier, your content needs to be better than everybody else in your industry. Increasing word count or simply mentioning in the title "ultimate guide" won't make it one until your content is ultimate.
Research what others have done, find loopholes, and then create something amazing. If it will be "ultimate" in a true sense, you will 100% generate new backlinks.
Don't forget internal linking
While trying to get backlinks from other websites, website owners often forget the value of internal backlinks. Internal link building is as important as external in 2020-21.
When it comes to internal link building, you have to be smart. Link related content with each other to make sure they pass the link juice to each other.
Get backlinks from higher ranking pages to lower ranking ones to give them some extra boost. Internal linking is literally the fastest way to build backlinks for free! So, make sure you don't miss out on this.
Get backlinks from your images
People use images available over the internet all the time without giving true credit. While this is completely wrong, there is very little we can do to make people stop. Make this pestering habit work for you by asking people to link back to your website.
More importantly, invest time and efforts in creating images that people would like to embed in their content. How to find who is using your images you ask? Well, run a reverse image search using tools like Tinyeye
Create news roundups and link resources
A link building technique widely used by experienced SEO experts. The trick is to first create link resources (top 50 resources on social media marketing) and then notifying the sites you mentioned about the feature. Usually, businesses mention such coverage in their future blogs and link to it.
News roundups work the same way. You start publishing industry news and updates on a regular basis and others start linking to it as a reference source. Pretty simple link building technique, isn't it?
Go Social for backlinks
People are spending a lot of time surfing social platforms and hence it makes perfect sense to leverage them to increase the reach of your content and build site authority. From creating social profiles and building their authority to participating in social communities to share links, there are many ways to channel social media to create SEO mileage. Here's how to get started with this off page SEO technique:
As soon as you publish a new web page, blog or video, share it on all your social pages. Join relevant Facebook and LinkedIn groups to further improve its visibility. A lot of social platforms also give do-follow links that help with ranking!
Distribute content for SEO mileage
When we say distribute or share your content on various platforms, it is not just limited to popular platforms. There are many content sharing platforms you might not be aware of but millions across the world use them to find content. Research and find relevant platforms to upload your content.
For example, upload case studies and business documents to doc sharing sites like Scribd, Academia, and SlideShare. Create podcasts & videos to upload them to SoundCloud, Podbean, YouTube, Vimeo, and Dailymotion. Submitting content to a vast range of channels will bring opportunities to build links.
Do more than link building
Modern SEO requires an open mind, knowhow of proven strategies, and a lot of measured experimentation. Use the above link building tactics to build a solid base of backlinks.
In case you don't have the time to execute the above link building actions, then, it will be best to hire experienced SEO professionals to do the job.
Have questions in mind? Leave your questions in the comments section or email us at hello@upreports.com to get a reply from top SEO experts.
Happy link building!
Haven't had your fill of link building yet?
Read our blog on how to build quality backlinks for more pointers
Discover 11 offpage SEO techniques to rank on the first page of Google
Learn about our most popular digital marketing services:
Social media marketing services

Reputation management services