As soon as business owners start thinking about SEO, they discover the importance of backlinks and start wondering 'how to build quality backlinks'.
While building backlinks is not tough, building quality ones surely is. That's because everyone knows the value of backlinks nowadays and don't give them away in handfuls.
For those who want to build quality backlinks, we are here with 10 super smart ways to build them.
Before jumping into the technical details, let's first quickly underline what's a 'backlink' for those who are new to the world of SEO.
In case you don't know anything about SEO, we highly recommend watching this video:
What's a backlink?
Let's begin with an example!
You wrote a valuable article on your website, and there is this renowned fellow blogger who finds some of your content quite informative and wants to 'refer' it on his site.
Now when he does so, he also links to where he got the information from.
He links back to your website telling his audience that this particular piece of insight is taken from this website.
What do you think he did there?
He created a backlink. And you acquired a backlink.
Of course one backlink won't do; you need many (in hundreds) to dominate top Google pages for multiple keywords. The proper definition of Building Backlinks would be:
"The process of acquiring relevant links from other websites to your own."
But why should we care to acquire these links? This brings us to:
Why do backlinks matter so much?
Every business wants to get in front of more and more people. Right? When it comes to Google, this is possible only when you show up in the top results or at least on the first page.
Backlinks help you in getting there. And this is how it happens.
While ranking web pages for a particular search query, Google – and other search engines too – do not just look at the content. They also look at the number of links pointing to that page from external websites. They see how many other relevant websites see a particular site as a useful or quality resource.
So if site A has a higher number of backlinks than site B, Google infers that other websites see site A as a useful resource and that's why they are referencing its content. With this logic, A deserves a higher ranking.
When it comes to building backlinks, it's also important to aim for high-quality backlinks – links that appear from authoritative and well-trusted websites.

Now that we understand what's link building and why link building matters, let's learn what
10 ways to build quality backlinks
Now that you know what link building is and why it is important to acquire links, let's take a look at 10 smart ways to build backlinks:
Comment on relevant blogs
Commenting on relevant blogs is one of the easiest ways to get backlinks and drive traffic to your website.
But comments like…
"Hey great blog! Check out my blog too at this link."
…won't take you anywhere. You would be just another spammer which the author would simply ignore.
Your focus should not be to drop backlinks everywhere. It should be to build a relationship with the author and other commenters. To build this relationship, you need to craft high-quality, genuinely-good comments worth noticing.
Write a comment that compliments the author. Tell how the content has added to your knowledge. Refer to a particular section in the blog you liked most. At the same time, add some of your insight into the topic too. While doing this, you can talk briefly about your own content on the similar topic.
Keep doing this regularly and in the right way. Slowly, you'll start to get noticed and your comments will be moderated less and less. This way, you'll build new relationships as well as backlinks in no time.
Create and distribute infographics
According to Neil Patel, infographics generate 37.5% more backlinks than a typical blog post.
The reason is simple, people love visual content. It gets more attention than plain text and thus receives better response from people.
Infographics are both visual and text. They are high in demand because of their easy-to-digest nature.
Create compelling and useful infographics that other content marketers and bloggers would love to share. They'll share it on their websites and in the process they will link back to your website.
You can easily create beautiful infographics for free with Canva. Since there are many templates free available, all you need to do is get started!
Since infographics have high shareability, it can help create backlinks quickly.
Save The Earth With Small Life Changes

Write testimonials for other websites
We all know how crucial gathering positive reviews is for your business to flourish. But did you know giving reviews to other businesses can also help your business grow.
Writing testimonials for other websites is a very simple strategy to generate backlinks.
Companies – especially new ones- are always on the lookout for testimonials and reviews. When you write a testimonial for a company, it will often appear on their website and link back to your website.
What could be a more easy way to build backlinks than this one!
SEO seems time consuming and tricky? Hire best SEO services in India
Grow your network
Building quality relationships with other industry bloggers and site owners is probably the best way to earn backlinks. The more people you engage with, the more opportunities for backlinks you get.
Take yourself and your website in front of more and more people in your industry. Expand your professional circle. You can do this by staying active on social media, participating in forum discussions or attending corporate events. Let people know you are there too.
Before expecting people to give you backlinks, you need to get noticed and impress. Feature the people you admire in your content or comment on their blogs regularly. Link to their websites in your content. Tell them that you love their content and share it as well.
Besides seeking their advice, share your ideas and expertise as well. Establish yourself as an expert. Over time, other site owners will start recognising you. They'll notice the good work you are doing and start sharing your content or mentioning your brand name in their content by giving you backlinks. This is how to build backlinks!
Create and distribute great content
Quality content is must for generating backlinks. Quality content is anything (video, image, blog, infographic, etc.) that people would love sharing or linking to. Content that's unique, relatable, interesting, informative or fun usually has more shareability quotient.
If your content doesn't have at least 3 of above listed traits, nobody would bother to share or link to your website. They'll simply skim through it and get on with their lives.
To create amazing content, you need to be the league of top content producers in your industry. Sounds great, right but the question is how to do that?
Here's how.
Whatever it is you are planning to create, you need to first analyse what others have already made on the same topic.
Browse through content ranking on the first page of Google. Think what you can do differently while tackling the topic.
Write compelling titles. Include more images. Make it lengthier. Create content types that perform better such as listicles or how-to posts.
Done with content creation? Distribute or share your content on every platform out there. From social media to forums and blogs to document platforms, try to capture everything by moulding your content accordingly.
For example:
Upload the PDF and presentation to document sharing sites like Scribd, Academia, and SlideShare.
Upload podcasts to SoundCloud, Podbean
Videos to YouTube, Vimeo and Dailymotion along with a transcript.
Upload the images to Instagram, Pinterest and Flickr.
This will bring a lot of traffic and link building mileage to your website!
Read blog marketing case study to learn how we generated thousands of visitors for events client
Fix broken links
Broken links are dead links. They take you to pages which say – "Sorry! This page cannot be found". They contribute to poor user experience and no website wants them.
So, when you tell other site owners about broken links on their site, they'll happily replace them with working ones ( which would be yours!).
It is an easy and interesting strategy to build quality backlinks.
You can do this by first identifying the relevant websites in your niche and conducting a backlink analysis to find broken links. Finding dead links is a time consuming task but with tools like Ahrefs, the task will become simpler.
After identifying the dead links, contact the owner of the resource to notify the broken link and offer to replace it with your link to similar content. If your content is relevant and high-quality, they would be happy to give you a backlink.
The process is definitely time consuming but can get you some high quality links.
Reach out to influencers
Leverage the authority of influencers in your niche to build backlinks. Influencers are popular social media personalities, content creators or curators with huge social following and influence. Because people trust them, they also trust the recommendations they make.
This is why brands connect with influencers in their niche to put their products in front of their audience.
Start your influencer efforts by genuinely engaging with them. Leave meaningful comments on their blog, repeatedly share their work on social media, ask questions and focus on building long term relationships. You'll definitely get noticed and they would definitely reciprocate by linking back to your site. (Of course your content should be worth linking to).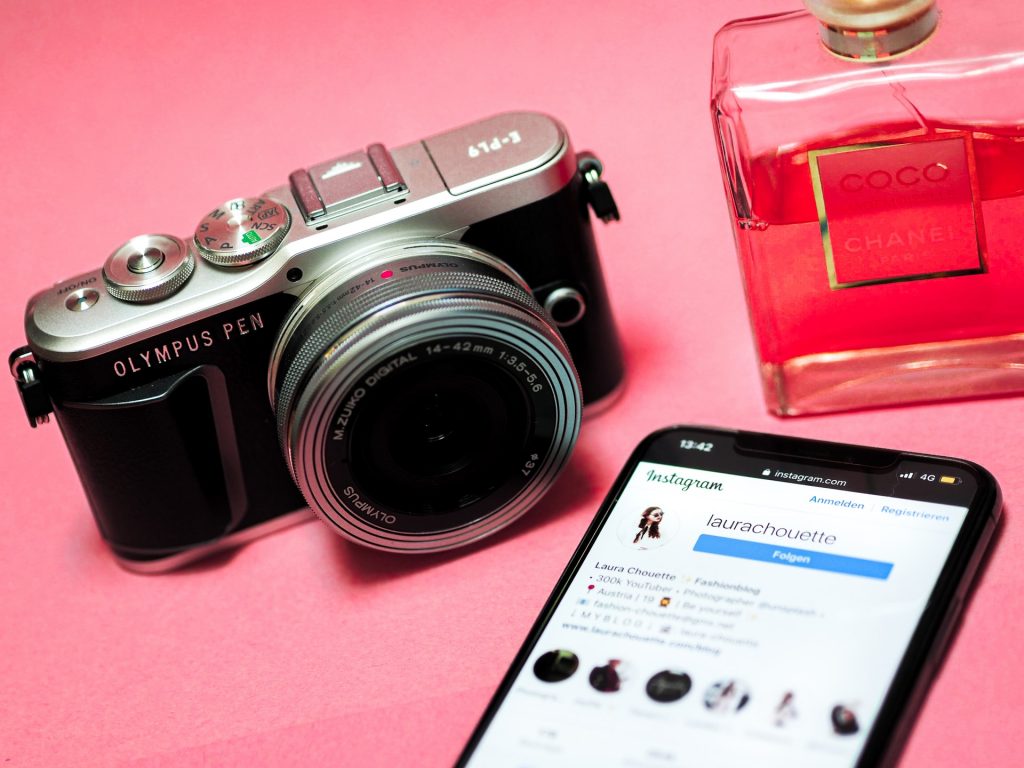 If you are looking for quick backlinks, you can also go for paid partnership. Giving away free samples or discount coupons is an easy way to get backlinks from their valuable website.
Make sure you research and partner up with the right influencers. If an influencer seems too expensive, look to micro influencers interested in working with your brand.
Publish ultimate guides
Creating ultimate guides is another great way to generate backlinks, drive traffic to your website, and establish brand authority.
When people are excited about a particular topic, they want to know everything about it. Comprehensive guides satisfy their hunger for information by covering A to Z of that topic.
Publish well researched and detailed guides on topics that matter the most to your audience. When you do so, you create a detailed and valuable resource. Other websites will link to your content on their own without you even asking. This is how to build backlinks like a pro.
As we mentioned earlier, your content needs to be better than everybody else in your industry. Increasing word count or simply mentioning in the title "ultimate guide" won't make it one until your content is ultimate.
Research what others have done, find loopholes, and then create something amazing. If it will be "ultimate" in a true sense, you will 100% generate new backlinks.
Check out our brand building guide that's widely recommended in mall business community
Turn unlinked brand mentions into links
This link building tactic is for people who already have a decent reputation in the market. At times, content creators mention businesses and brands in their blog posts but do not link back to your site. These mentions are called "Unlinked Brand Mentions". This link building practice is about converting these unlinked mentions into linked ones.
You need to first find unlinked mentions of your company or brand name across the web. For this, you can use tools like SEMrush or use Google search operators to filter out the relevant pages. Don't forget to scan for all the potential mentions related to your company including Founder's or CEO's name.
Prioritise the mentions from high-quality pages. Reach out to the site owners via email and ask them nicely to link to your site. Convince them that linking to your website will create value to them and their audience as well.
Most businesses don't mind converting a mention into a link if asked in the correct manner. If they don't, follow up regularly to build a valuable backlink!
Contribute guest posts
Guest blogging is contributing content to another website related to your industry or niche. When you publish a guest post on an influential site, you not only get your content in front of new readers and win exposure but you also get a backlink to your site, either in the article itself or from your author bio.
To make this happen, you need to start creating a content piece that provides genuine, helpful and relevant information. While doing that, identify sites and blogs related to your industry that fit this content. Reach out to them (through email or phone call) and inform them what you are working on. Create a value proposition for the websites you will put out. Something like:
In exchange for a contribution and backlink, we will share the post on our social media, embed one of your Youtube videos in our next content, and give 3 shoutouts for your brand on our Instagram.
Bonus link building tips and hacks
Link building in 2020 is nothing less than a challenge. So, Team Upreports wants to share some bonus link building tactics to help you succeed:
Spy on your competitor backlinks and steal the best ones.
Internal links are as important as external links. Build them!
List your site in trustworthy business listing platforms
Get active on discussion forums like Quora and Reddit
Get links back to your images. If someone is using any of your images, ask for a link back to your site.
Start creating weekly or biweekly roundup posts by covering industry news, new resources, and recommendations.
This is how to build backlinks
Link building is crucial to increase SEO rankings and organic traffic. The process for sure is not a cake walk. It takes time, hard work, persistence, and actionable link building strategy to generate high quality links.
Only an effective link building strategy can earn you legitimate and high-quality backlinks. The ten strategies we shared with you will definitely help you build backlinks for your website.
In case you don't have the time to do all the above, email us at hello@upreports.com to discuss your SEO goals and we'll design a SEO plan especially for you.
Our post on 'How to build powerful backlinks' ends here!
Hope you enjoyed reading.
Tell us in the comments section "How do you build high-quality backlinks for your site"?