Last updated on 14 October, 2020 with new ORM data, online reputation management services links, and bonus reputation recovery tips.
In last decade, businesses have suffered serious consequences for not creating a dedicated online reputation management strategy. According to a Deloitte Survey, over 25% of a company's market value is directly attributable to its reputation. Internet has given humungous power at the hands of consumers which is sometimes misused by unscrupulous elements to tarnish brand image and reputation.
An online Reputation Management strategy comes into action when your brand grapples with online negatives reviews, destructive press coverage or faces an online identity crisis. Since negative reviews and publications have the power to cause permanent damage to your brand, it's always a better idea to actively maintain your brand's digital identity.
Understanding the extreme necessity of ORM among brands and looking at rising online reputation management cost, our team of reputation management experts undertook extensive research and compiled a list of online reputation management tips and techniques that will help you maintain your digital reputation.
Here are the best online reputation management strategies and tips for individuals, businesses, and brands.
Get reviewed on top sites
According to a study, 68% of consumers left reviews when asked. The same study reveals that 50 or more reviews on a single product can maximize conversion rate by 4.6%. Get engaged with your consumers on digital channels and ask them to leave positive reviews. This online reputation management tip ensures long-lasting positive impact of your brand on audience.
Always stay aware  
Always stay aware about your online reputation to take quick action in terms of an online reputation attack. Use online reputation management software and tools like Google Alerts to stay aware of your digital reputation and get notified whenever your brand is mentioned online.
Believe us or not, proactive online reputation strategy is the best strategy in 2020-21 to keep the reputation threats at bay.
Improve social media presence
Researches have revealed that 74% of consumers rely on social media platforms for buying decisions. Create highly optimized profiles on Facebook, Twitter, Instagram and other high authority channels to connect with your audience and also rank high for brand.
Share content, photos, updates and videos on regular basis and engage with audience to lend authority to your social profiles. A simply yet effective online reputation management tip.
Channelize SEO 
For getting good results in search engine rankings, you need to follow modern Google ranking principles and optimize assets correctly. SEO is among the most common online reputation management strategies that ensure impactful digital presence and pushes positive brand assets on top search result pages.
When the bad media links strike, the focus has to be on quickly evaluating the fluctuations in the top search results and taking timely action for quick reputation recovery.
Circulate positives reviews
A study reveals that 97% of consumers read online reviews before making a purchase decision. Gather positive consumer reviews about your brand & spread them across digital platforms to reinforce your positive image.
This online reputation management strategy tip is the most common digital hack and it works beautifully if channels through channels like Google Maps and Trustpilot. In short, this is a must-implement in 2021!
Get listed on relevant channels
This online reputation management tip is about getting listed on popular business listing platforms for better and broader digital presence. Take your brand on Google My Business, Yelp, Yahoo Local, Bing Local etc. to get easily found online.
If you are a small business, this online reputation management tactic has to be part of your overall ORM strategy to ward off future reputation attacks and threats
Think ahead in future
Identify relevant keywords for your business and start writing informational blogs for them. Content marketing is a basic SEO technique that will make sure that you rank high on search engine result pages for search phrases that matter to you.
Smart businesses plan to rank for keywords like 'Brand Name Reviews' and 'Brand Name Testimonials' in advance. Also, don't forget to check your online presence once a week to identify potential threats. Look at the lower pages of Google as well to make sure that they are not lurking there.
Want to get in DIY mode to fix your reputation? Don't forget to check out this video for quick reputation management pointers!
Leverage Twitter for ORM
Out of 500, 377 Fortune 500 companies have corporate Twitter account. A survey says that 47% of people who follow a brand on Twitter are more likely to visit brand's website.
Setup a highly optimized account and publish high quality content to widen your brand reach. This online reputation management tactic fits perfectly in proactive reputation management tasks. In case you haven't started using Twitter for your business, then, this is the time you do that!
Channelize power of videos
Video content is dominating top search results pages for particular search queries, which is why it has to be part of your online reputation management strategy. in 2021, Youtube is the biggest video sharing site in the world with millions of videos being watched & uploaded every day.
Create professional videos about your products or services while keeping in mind future reputation threats. Upload positive brand reviews on your YouTube channel and optimize the video description with relevant keywords so that your videos get found easily.
In short, videos are right now the fastest way to push new search results in the top Google pages for business centric keywords!
Get published on top media sites
A recent study says that 73% of consumers form an opinion by reading something about the brand or product online. It's a great online reputation management idea to start writing about your brand or products.
To get premium online presence, get published in high authority magazines and media sites to rule the top search results page. This highly effective online reputation management technique is getting immensely popular among brands.
A lot of platforms like Business2Community offer easy guest contribution opportunities. So, don't forget to tap on them.
Create a Wikipedia page
Wikipedia ranks on the front page for more than 50% of all keywords. There is no doubt that Wikipedia pages rank on the top of Google SERPs. This powerful online reputation management tip is used by reputation managers to creating business or professional Wikipedia page with verifiable sources and legitimate links.
Businesses across the world are using Wikipedia as a marketing tool for better online presence. That said, getting a Wiki page live is not a walk in the park. So, your best bet is to connect with a Wiki Master with solid authority.
Monitor negative reviews
Studies based on consumers behavior show that 85% of consumers take online reviews as trustable shout outs. Brands with two or more negatives reviews on the first page of search results risk losing approximately 44% of customers.
Lower the negative impact on your brand by monitoring the business, professional or brand review sites frequently. This will help you defend your online reputation in case of fake reputation attacks.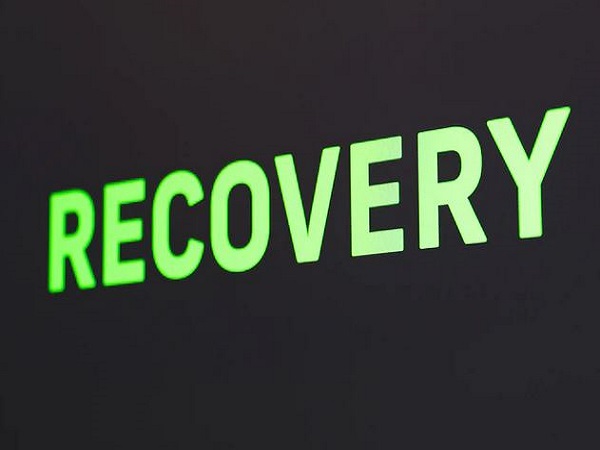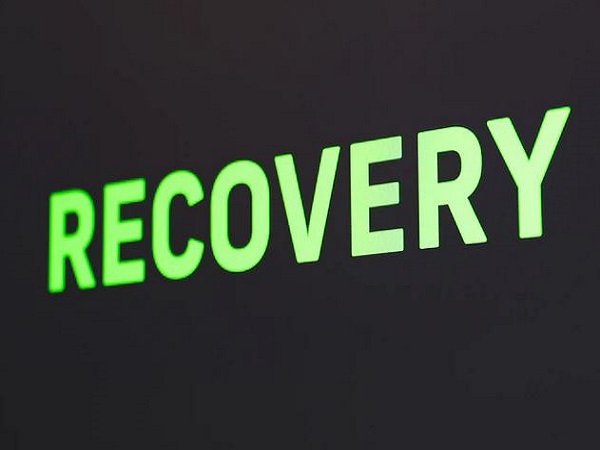 Handle criticism politely
This online reputation management strategy is all about being polite and practicing empathy.  A negative publication can destroy your brand image if handled poorly. Hence, never ignore a bad review.
Always respond quickly to criticism with an open mind. Furthermore, if you find any negative reviews, try to get them removed by connecting directly with the consumer and addressing the grievance.
Bonus reputation management strategy tips for 2021
In 2021, online reputation management is going to be bigger than ever and hence we thought you can use some new ORM tips and ideas in your online reputation management strategy. As promised, here they are:
Launch a website: This online reputation management tip for professionals who are fighting attacks through media articles and blogs. Launch your personal website and start publishing content on it on a daily basis to push it on the top Google pages for your name. Are you a offline business without a website? You got to do this too!
Create a GMB profile: Google My Business profile should be part of your online reputation strategy for 2021. These profiles quickly show up for business name related searches and can aptly disrupt the top Google search results. So, mark your business on Google! Are you a professional struggling with online reputation threat? Create a random GMB page under your name and get the ranking benefit!
Start blogging: Blogging has to be part of your online reputation management strategy in 2021. Google is in love with blogging platforms like Medium right now and a couple of detailed blogs written with the right keywords in mind will send you straight to the first page of Google! This is a online reputation tactic used by the best reputation managers out there. So, don't miss out on this!
Discover how we fixed medical reputation case in less than 6 months. Read online reputation management case study
Get active on communities: There are a lot of open communities and forums that have huge search relevance. Start with websites like Quora, Tripoto, and Couchsurfer to build your name in relevant industries. If you have expertise in a specific industry, you can choose forums and QA sites relevant to that. This ORM tip will greatly amplify your online reputation strategy in 2021 and years to come!
Above are the best online reputation management strategy, tips, and techniques that have worked wonders for our online reputation management clients and can help you maintain your brand's digital reputation.
Online reputation management strategy – Request yours
Online reputation management has become one of the top priorities for small businesses, working professionals, and global brands. Since online reputation management requires in-depth understanding of search engines and best branding practice, it's always a better idea to hire for online reputation management experts with proven experience in building and managing brands' digital presence.
Talking about prowess in ORM, Upreports Infotech has been helping small businesses and global brands maintain flawless digital reputation for years now. We have become one of the most prominent online reputation service providers in the world for bad reputation recovery, negative images removal, and search results cleansing.
Want to discuss your online reputation case with top reputation experts? Get in touch with us at hello@upreports.com to get friendly advice and professional guidance on your online reputation problem.
For those who haven't had their fill of online reputation management strategy, check out this ORM guide by Ahrefs
If you are a small business, we recommend checking out this reputation guide too!