We are always looking for new ways to share our story with amazing people across the world. For the past couple of weeks, we were thinking about connecting with the international community of entrepreneurs. So, the awesome Ideamensch was the obvious choice.
Our Co-founder and Growth Manager connected with the globally trusted source of entrepreneur wisdom and collaborated with them to share his vision. The result was an amazing interview!
In the interview, Varun shares:
What motivated the founders to launch UpReports?
How we gained acceptance from clients and entrepreneurs?
What keeps us motivated and productive?
How we bring ideas to life at UpReports?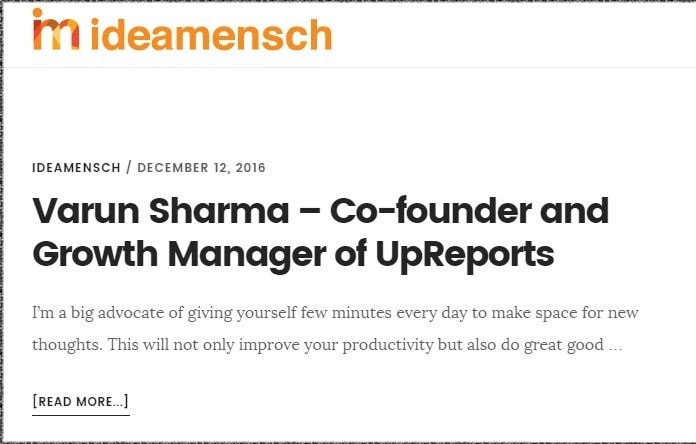 Read the complete interview on Ideamensch
We started as a consultation firm but recently evolved into a full-fledged web services brand by adding a new array of services. Check them out!
Got questions to launch or scale your online startup or offline business? Connect with us through email (hello@upreports.com) or just click here.