It's weekly round up time at Urpeports and we are back with the hottest search engine social media, and marketing news. Quickly go through the roundup post and learn what all happened in the past 2 weeks.
Let's start with a couple of news from search engines!
1.Bing released new URL inspection tool
Bing released a URL inspection tool that gives SEO suggestions & feedback to rank high in the Bing SERPs. Besides sharing URL insights, it also gives suggestions to rectify the errors. If you have already started using it, tell us in the comments!
2. Google likely to upgrade URL parameter tool
Google is planning to revamp its URL parameter tool. Google's John Mueller has confirmed this news in a recent Hangout. According to John, the new tool will come with some cool stuff when migrated to the new Search Console.
Check out the complete article at seroundtable.
Want to rank on Google's first page? Discover best SEO services in India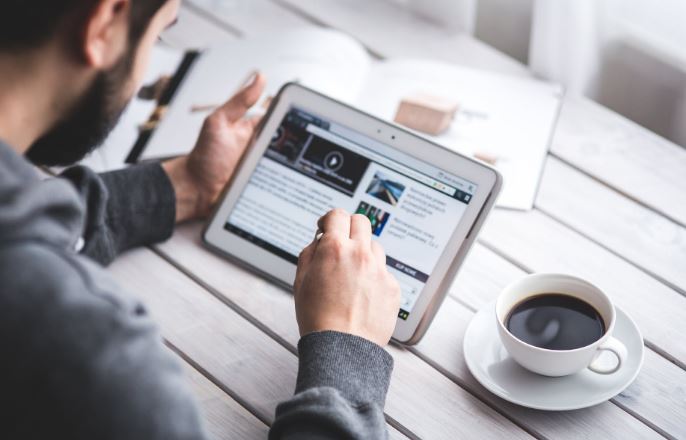 3. Short content gains more links
A recent report by Fractl suggested that short articles (around 700 words) are more likely to gain quality backlinks. During the study, Fractl analyzed over 5,000 articles and found that the most linked-to articles are roughly 695 words in length. If this is a fact, this can be a game changer for marketers who have been trying to be as lengthy as possible to seem valuable.
Check out the complete coverage on searchenginejournal
4. Facebook to limit ads per page
Facebook is planning to impose limitations on ads shown per page by 2021. After the limitations, the number of ads shown per page will depend on the advertiser's per month ad budget in the previous year.
Win Instagram with modern SM strategy. Connect with top social media marketing agency
5. LinkedIn adds My Company tab
LinkedIn recently added My Company tab on company profile pages for connecting company's engagements with their employee communities effectively. The tab will be available only to organisations that have more than 201 employees. It will be an employee-only space.
Complete article on LinkedIn
This is it from our end!
We hope you learned a thing or two from our biweekly news roundup post. We will be back with more SEO, social media, and growth focused news in 2 weeks.
If you are looking for COVID business recovery & growth tips, we created a series of posts in the past few months. Have a look!
40 Business Recovery & Growth Tips for During & After Lockdown
Coronavirus Business Recovery Plan- 10 Tips to Rebuild & Bounce Back
Coronavirus Business Recovery Guide For Gyms & Fitness Centres
Coronavirus Recovery Guide For Tourism, Cruise, & Hotel Businesses
Thanks for reading and keep growing!